Be There
From festivals and fundraisers to concerts and competitions, there's something for everyone this month in Bergen County.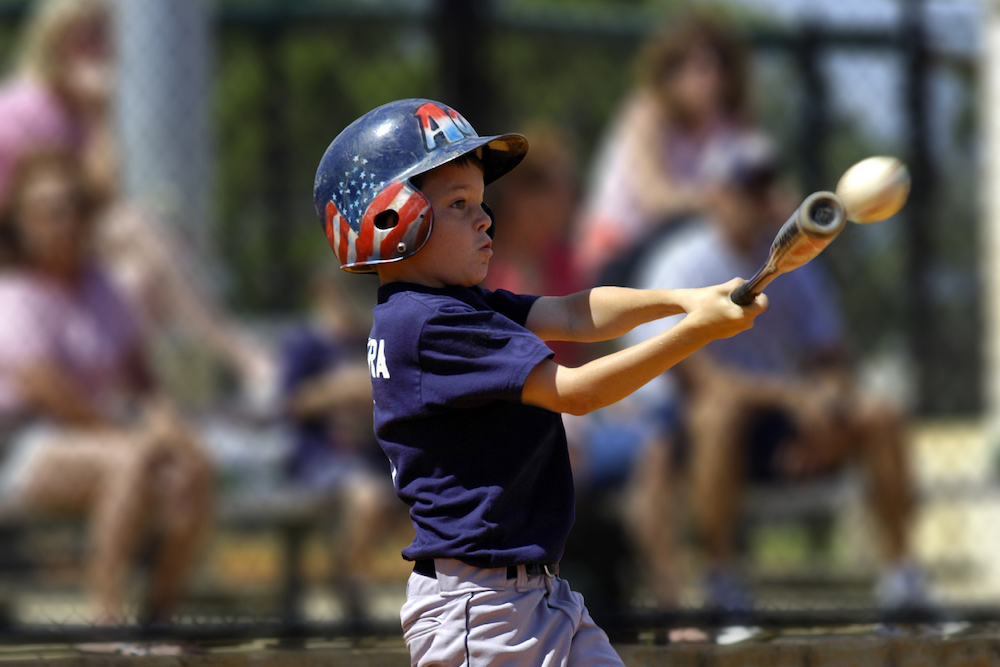 JULY 2–6 Support local youth recreation and spend a nostalgic evening with your kids at the LEONIA SPORTS BOOSTERS CARNIVAL in Overpeck County Park. On weekdays, the carnival will run from 5 to 11 p.m., and during the weekend from noon to 11 p.m. Admission is FREE, and ride ticket costs vary. For more information, see campys.com.
JULY 4 Ring in Independence Day at the 4TH OF JULY FESTIVAL AND FLEA MARKET at Foschini Park in Hackensack. From 12 to 3 p.m., enjoy food vendors, craft stands and more family fun. There will also be a fireworks display at the same location when the sun goes down. Admission is FREE. Call 201.646.8042 for more info.
JULY 7 Join food and fitness educator Lauren Cellini and the Ethical Culture Society of Bergen County in Teaneck for an hour of ETHICAL EATING. From 1:30 to 2:30 p.m., Cellini will help participants learn how to achieve optimal health through plant-based eating, from meal-planning to lifestyle solutions. Admission is FREE, but donations are encouraged. Learn more at ethicalfocus.org.
JULY 7 Enjoy live music from New Jersey's own— or his cover band, at least—at the LIVE OUTDOOR CONCERT WITH ASBURY FEVER, a Bruce Springsteen tribute band. Bring chairs, blankets and snacks for the show at Memorial Park in Fair Lawn; the show starts promptly at 8 p.m. Admission is FREE. Learn more about the band at facebook.com/asbury-fever.
JULY 8–11 Lace up your cleats with local high school baseball players and coaches at the SUMMER YOUTH BASEBALL CAMP. This four-day camp for boys and girls ages 6-9 and 10-12 focuses on building confidence and character in young players all while developing technical skills. The camp runs from 8:30 a.m. to 3 p.m. (with late pick-up available) and is held at 940 Main St. in Hackensack. Admission is $266.84 per child. Americanbaseballcamps.com has your details.
JULY 10 Unwind after a long day at the GEMS & GELATO LADIES' NIGHT party at Paolo's Gourmet in Westwood. Cool down from 6 to 9 p.m. with flavors like mojito smoothie, coco loco, madagascar bourbon vanilla and piña colada while browsing a beautiful selection of jewelry. Admission is FREE with a minimum $10 purchase of food. Eventbrite.com has the scoop.
JULY 11 Say "I Do" to the AMERICAN BRIDAL METLIFE STADIUM WEDDING EXPO held at MetLife Stadium in East Rutherford. Get inspired for your big day (or a friend's or relative's) from 4 to 9 p.m. by enjoying an evening with wedding vendors, displays, live shows and food presentations. The night features honeymoon and prize giveaways too. Admission is FREE. Learn more at americanbride.com.
JULY 17 Head to Bergen Performing Arts Center in Englewood for ROB THOMAS' CHIP TOOTH TOUR. The Grammy-winning singer/songwriter will perform his greatest hits from both his solo albums and his band, Matchbox Twenty, starting at 8 p.m. Tickets range in price from $39 to $69 and can be purchased at bergenpac.org.
JULY 22 Give your child aged 3 to 8 the gift of bilingualism with SUMMER CEREBRITOS Spanish immersion program at the BrainStorm Learning & Arts Center in Franklin Lakes. The intimate, 100 percent Spanish class of just 4-8 students is held Mondays from 3 to 5 p.m. and will have your little one speaking the language in no time. Call 201.847.8676, ext. 1 to find out about pricing and to enroll.
JULY 24 Go for a run with a group of fellow boss ladies at the inaugural CANARY 5K, held at Overpeck Park in Leonia starting at 7 p.m. The town's first-ever women's-only race coincidentally falls on Amelia Earhart's birthday and is named after the Canary, the first plane the famous aviator ever owned. Admission: $34 if purchased before July 22; $40 on the day of the race.
JULY 27 Up for a physical challenge? Sign up for the RUNNING WITH THE DEVIL race. Choose from the 3-, 6- or 12-hour race up and down the ski hill at the stunning, nature-centric Campgaw Mountain Ski Area in Mahwah. The race begins at 6 a.m. for the 12-hour option and 9 a.m. for the other two; admission price is based on the race you choose. Learn more at runsignup.com. JULY 27 Get ready to feel like an underachiever as you watch the top high school musicians from around the globe perform at SCHOOL OF ROCK ALLSTARS. During their tour stop at the Debonair Music Hall in Teaneck, the talented group will perform a bevy of classic rock and modern pop hits with help from the venue's house band. The show begins at 1 p.m., doors open at 12:30 p.m. Admission: $10 in advance, $15 at the door. Buy your tickets at debonairmusichall.com.
JULY 29, 30 Do you have a future veterinarian at home? Bring your animal-loving kiddo (ages 6 to 9) down to CAMP JR. VETERINARIAN at the Waldwick Superdome Annex. Your little doc will get a first look into the world of Veterinary Medicine in this five-day camp from 1 to 4 p.m. Campers will get the opportunity to dissect owl pellets, extract DNA, discover parasites and diseases, make homemade doggy treats and learn first aid. They'll get to take home their own stethoscope and medical kit too! Admission: $195 per camper. Book your child's spot at activekids.com.