Be There
From festivals and fundraisers to concerts and competitions, there's something for everyone this month in Bergen County.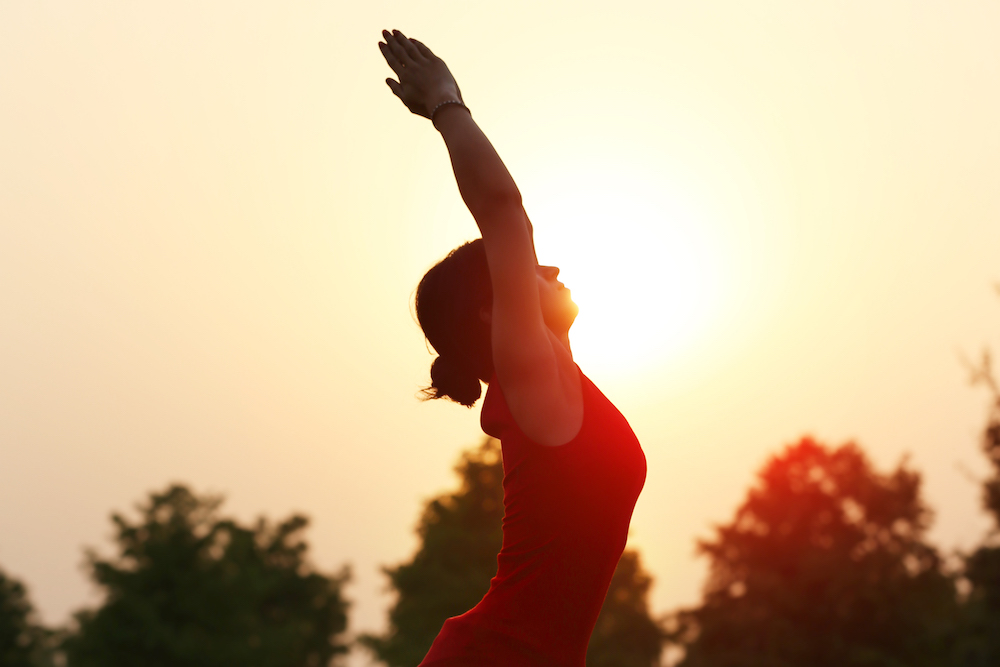 AUG 5 Certified Financial Services of Paramus will host the annual TEE OFF FOR THE KIDS fundraiser at the North Jersey Country Club in Wayne. The event will benefit Make-A-Wish New Jersey and begin with registration at 10:15 a.m. followed by a barbecue lunch. The first golfers will tee off at 12 p.m., and a cocktail and dinner program will start at 6 p.m. For registration fees, sponsorship opportunities and more details, check out the events page at cfsllc.com.
AUG 8 Whether you're a budding Picasso or just like to watch Bob Ross on Netflix, PAINT NITE at The Olive Garden in Ramsey is the place to show off your artistic side. From 7 to 9 p.m., painters of all skill levels (age 21 and older) can create a masterpiece—under the guidance and supervision of a session director—while sipping a glass or two of wine. Admission: $35. Paintnite.com has more info and registration forms.
AUG 10 Browse (and perhaps buy) some of the artistic creations of more than 60 artisans at the HERMITAGE MUSEUM OUTDOOR CRAFT FAIR in Ho-Ho-Kus. The event, scheduled from 10 a.m. to 5 p.m., is held on the grounds of the historic mansion and features kids' activities and food vendors. Admission is $4, which includes entry to the museum. For more info, visit pjspromotions.com.
AUG 11 Stash the tablets and video games, and bring your little ones to the JMK SUMMERTIME DOLL & BEAR SHOW from 10 a.m. to 7 p.m. at the Hilton in Hasbrouck Heights. Thousands of antique, vintage, collectible and contemporary toy models for all ages (yes, even grown-ups) will be on display and available for purchase. Hours of playtime await! Admission: $7. Details are available at jmkshows.com.
AUG 11 Relax your mind and body with a session of SUNSET YOGA, from 7:30 to 8:30 p.m. at Hackensack's Atlantic Street Park. Led by instructor Jennifer Dorney, the class is open to yogis of all ages and skill levels. Admission: FREE. Head to hacpac.org for the full scoop.
AUG 13, 20, 27 Why stay indoors this summer when you can watch MOVIES UNDER THE STARS at Teaneck's Votee Park? The featured films are recent family-friendly box office hits The Incredibles 2 (Aug. 13), Smallfoot (Aug. 20) and Ralph Breaks the Internet (Aug. 27). Admission and popcorn are FREE. See teanecknj.gov for more information.
AUG 14 Swing to the big brass sound of the WALDWICK BAND, which will perform at 7 p.m. in Ridgefield Park's McGowan Park. The FREE concert will feature selections from the band's repertoire, including from stage and film, orchestral arrangements and more. Find out more at waldwickband.org.
AUG 18 Get a taste of some of New Jersey's best food trucks at the PARAMUS FOOD TRUCK FESTIVAL, scheduled from 11 a.m. to 8 p.m. at Garden State Plaza in Paramus. You'll find everything your taste buds crave and all the Instagram content you need, from All-American hot dogs and sweet treats to tasty empanadas and lobster rolls. General admission is $5; kids age 10 and under are FREE. Head to justjerseyfest.com to find out more.
AUG 20 Here's a tempting event: New wave icons SQUEEZE will take the bergenPAC stage in Englewood at 8 p.m. as part of their Squeeze Songbook Tour. Sing along as the band plays tunes from its list of hits including "Tempted," "Pulling Mussels" and "Cool for Cats." Tickets start at $59. For additional information or to buy tickets, go to bergenpac.org.
AUG 20 Cool cars and loud guitars return to Overpeck Park in Ridgefield Park for the Q ROCK AND ROLL CAR SHOW. From 11 a.m. to 5 p.m., classic and novelty autos will fill the park, while a bounce house, live music, vendors and more entertain the crowd. Admission: FREE. Car registration: $10. Check Q1043.iheart.com for more.
AUG 25 Find your next treasure or pick out a gift for that special someone at Westwood's ANTIQUES IN THE PARK SHOW. The annual event takes place in Veterans' Memorial Park from 10 a.m. to 5 p.m. and showcases products from a variety of vendors. Admission is FREE. To learn more, visit njvendors.com.
AUG 25 Enjoy great music and salute the country's veterans at the annual BERGEN COUNTY MUSICAL FESTIVAL, which kicks off at 1 p.m. at Overpeck Park in Ridgefield Park. The family-friendly concert is FREE and will feature The Dells, The Delfonics, The Supremes Revue and more. Check out bergencountymusicfestival.com for more details.
SEPT 7 If you see one more outdoor show this summer, be sure it's the LET IT GROW BENEFIT CONCERT. The music festival raises money for Push to Walk, a nonprofit that helps individuals with paralysis, and is held at Let It Grow's location, 52 Ackerson St. in River Edge. Performers include local bands like Wig Jam, The Particle Theory and Danny Lane Band & The High Wolfs, among others. Food and refreshments will be available for purchase. General admission: $30; kids age 12 and under are FREE. Find out more at Let It Grow's Facebook page (@letitgrow1986).