Be There
From festivals and fundraisers to concerts and competitions, there's something for everyone this month in Bergen County.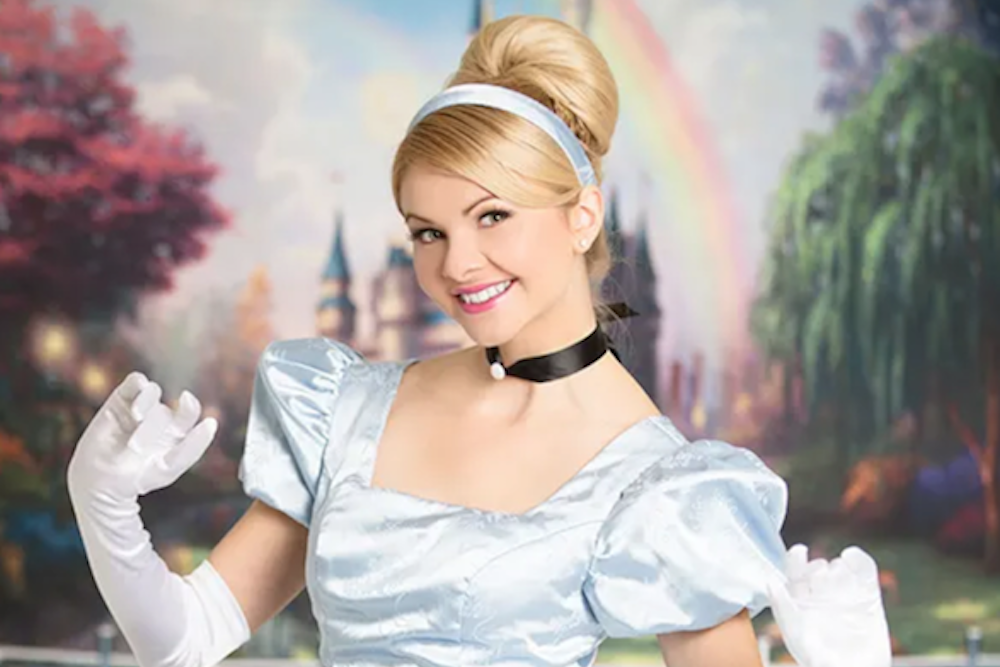 NOV 9 Don't forget to pack your tiara when you and your little ones join in the PRINCESS SING ALONG PART 2! performance at Westfield Garden State Plaza in Paramus presented by BergenPAC. Stop by for adorable photo ops with some of your favorite Disney gals while you jam out to songs from their hit movies. Showtimes range from 10 a.m. to 1 p.m., and admission is FREE. For location information and to RSVP, check out westfield.com/gardenstateplaza/ events.
NOV 10 Calling all doll and toy collectors: Mark your calendars for the annual JMK HOLIDAY DOLL & BEAR SHOW at the Hilton Hotel in Hasbrouck Heights to check out the expo's display of contemporary and vintage pieces. The show, running from 10 a.m. to 4 p.m., also features doll houses, teddy bears, doll accessories and a station for major and minor doll repairs. Tickets are $7 for adults and $1 for kids ages 12 and under. For more information, visit dollshowusa.com.
NOV 11 Whether or not you have the day off for Veterans Day, give thanks to the men and women who served our country in the armed forces at American Legion Post 53's annual VETERANS DAY SERVICE. Held in Memorial Park at Van Neste Square Memorial Park in Ridgewood, the ceremony will begin promptly at 11 a.m. to commemorate the exact time of the signing of the Armistice in 1914 and the official end of WWI. Visit ridgewoodamericanlegionpost53.org for more information.
NOV 12 Enjoy the hits of legendary crooner Paul Anka as he sings his biggest chart-toppers and the songs of his late-great inspiration, Frank Sinatra, in his new show PAUL ANKA–ANKA SINGS SINATRA at BergenPAC. The "Diana" singer will cover Sinatra's classics in a medley of their music for a night that is uniquely his way. Tickets start at $59, and showtime is 8 p.m. For more information, visit bergenpac.org.
NOV 12 Are you a parent of a child with ADHD? The Brain Balance Centers of Bergen County in Waldwick is hosting UNDERSTANDING ADHD: A PARENT SEMINAR that educates moms and dads on the symptoms of ADHD and the ways to help children academically and socially. The FREE event held at 140 Hopper Ave. in Waldwick from 6–7:30 p.m. also connects parents with the Brain Balance team and its programs. Visit brainbalancecenters.com/bergen-county for more information.
NOV 13 It's never too early to start holiday shopping! The Franklin Lakes Branch of the Valley Hospital Auxiliary is hosting its PRE-HOLIDAY BRUNCH & BOUTIQUE fundraiser from 10 a.m.–3 p.m. at the Indian Trail Club in Franklin Lakes. The shopping extravaganza will include 40 purveyors of jewelry, clothing, accessories, home décor and more as well as a silent auction and 50/50. Proceeds will go to building a pediatric section of the hospital's emergency department and an endowment for Butterflies, a palliative care program for chronically ill children. Tickets are $48 and can be purchased by mailing a check to the Franklin Lakes Branch of Valley Hospital. Visit valleyhealth.com for more information.
NOV 14 If your little one loves to build, let his or her creativity fl ow at this month's LEGO LEAGUE event at the Leonia Public Library's Children's Room. Tiny future architects can stack and construct to their heart's content from 3:30–4:30 p.m., and their masterpieces will be on display for a whole month in the room following their session. This event is FREE, and no registration is required. For more information, call 201.592.5777.
NOV 15 Get ready for a night of laughs at Waldwick Chamber of Commerce's COMEDY NIGHT at St. Luke's Church in Ho-Ho-Kus, featuring comedians Brett Druck, Mike Gaffney and Natty Bumpercar from Ginger Ninjas Productions. Part of the proceeds from your $35 admission will be donated to the Center for Hope & Safety, a resource for victims of domestic violence. Doors open at 7 p.m. For tickets and more information, go to thewaldwickchamberofcommerce.com.
NOV 15 If you're "The One Who's Seen Every Episode of Friends," grab your five best pals and head over to Humdingers in Paramus for FRIENDSGIVING TRIVIA from 8-10 p.m. The entire game will feature questions from the numerous Thanksgiving-themed episodes of the popular NBC sitcom, so you should probably binge-watch them all in advance. You know, for research purposes. This is a FREE event. For more information and to register, head to humdingersnj.com.
NOV 16 Peruse the vintage jewelry and bags up for sale at A FAIR IN THE FALL at All Saints Episcopal Church in Leonia. Stop by from 10 a.m.–3 p.m to shop the holiday gift bazaar, pick up freshly baked goodies and test your luck in a tricky tray and 50/50 raffle. Proceeds will benefit the Center for Hope and Safety, a local nonprofit that provides resources for domestic violence victims. Admission is FREE. For more info, check out @allsaintsleonia on Facebook.
NOV 17 Lace up your sneakers and head over to Overpeck County Park for the inaugural RIDGEFIELD PARK SOCCER ASSOCIATION TURKEY TROT 5K RUN/ WALK, sponsored by the Ridgefield Park Soccer Association and Ridgefield Park Fire Department Truck Co. 2. The race will be held from 9 a.m.–noon and consists of a full 5K run or a one-mile walk option. Registration is $35 for the run and $25 for the walk. To sign up, visit runsignup.com.
NOV 17 Giving back doesn't have to be ruff. Come out to support the pups of Bergen County at the PEACE4PAWS BENEFIT LUNCHEON from 12:30–4:30 p.m. at Gerry's Place in Norwood. The event, run by Peace4Paws in Westwood, includes a three-course lunch, a silent auction, raffle prizes, goody bags and more. Proceeds go toward the medical treatment for homeless dogs in the area. Tickets are $60 for adults, $50 for seniors and $35 for kids. For more information, visit peace4paws.org.
NOV 18 Looking to get a leg-up on your business savvy? SCORE Northeast New Jersey has just the seminar. Check out the SHARPEN YOUR CRITICAL SELLING SKILLS FOR BUSINESS SUCCESS workshop, led by SCORE mentor Larry Matte, from 6:30–8:45 p.m. at the Bergen County Building in Hackensack, where you'll learn what techniques you can implement to up your sales at work. A ticket is $10 when you register online and $20 at the door. To register and get more information, go to northeastnj.score.org.
NOV 20 Have a story that deserves to be heard? Tell it loud and proud at DO TELL! STORY NIGHT at the Bergen Ethical Culture Society of Bergen County Meeting House in Teaneck from 7:30–9 p.m. The meet-up includes interactive storytelling games, participatory storytelling and long-form orations from guests. Listeners are also welcome. Admission is FREE. To confirm your spot, go to ethicalfocus.org.
NOV 21 Test your health knowledge at the 5TH ANNUAL BERGEN CHIP WELLNESS CONFERENCE at Bergen Community College in Paramus, running from 9 a.m. to 4:30 p.m. This year's conference is all about "Facts vs. Myths," where professionals from the Bergen County CHIP Mental Health and Substance Abuse Task Force will give myth-busting presentations on topics like nutrition and medical marijuana. This event is FREE. To register and get more information, email Marla at mklein@co.bergen.nj.us.
NOV 22 You don't need to trek out to Manhattan to hear a melodic orchestra when Bergen County has its very own. Artistic director Brent Chancellor will lead the Ridgewood Symphony Orchestra and soloist Kathleen Nester in a performance of BRAHMS SYMPHONY NO. 3 at West Side Presbyterian Church in Ridgewood. Doors open at 8 p.m. General admission is $35 a person, $25 for seniors and $5 for students with a valid student ID. For more information and to buy tickets, go to ridgewoodsymphony.org.
NOV 23 Witness the beauty of the scenic peaks and valleys of Montana's mountain ranges, all without leaving the county. Mahwah Public Library will present photographer Frederick Dammont's photo essay GLACIER NATIONAL PARK: THE PEARL OF THE ROCKIES, along with a narration by the artist at 2 p.m.. This is a FREE event, and seats are first come, first serve. Check out mahwahlibrary.org for more.
NOV 24 It's a battle of East Coast vs. West Coast when the NEW YORK JETS PLAY THE OAKLAND RAIDERS at MetLife Stadium in East Rutherford. This game marks the first time the Raiders will play the Jets on their home turf since 2014, so you're sure to watch an exciting matchup on the gridiron. Gates open at 11 a.m., and kick-off is at 1 p.m. Tickets start at $31 and vary in price. Get yours at ticketmaster.com.
NOV 29–30 Celebrate the day after Thanksgiving by gearing up for the next big holiday of the season: Christmas! The ORCHARD OF LIGHTS AT DEMAREST FARMS in Hillsdale will be illuminated with 32 acres of holiday light displays that you can enjoy while traveling by hayride and sipping on hot cocoa. Santa also will stop by to take photos with the little ones. The festivities begin at 5:30 p.m., and tickets are $15 for adults and $12 for children ages 2 to 12. To buy tickets and get more information, go to demarestfarms.com.
NOV 30 Discover the rich cinematic history of Fort Lee when you join the FORT LEE HISTORY WALKING TOUR presented by the Fort Lee Barrymore Film Center. The guided walk will bring you to two nightclubs and Cliffhanger Point—sites that were featured in movie serials starring silent film actress Pearl White. The FREE tour leaves at noon from the Fort Lee Museum. Hiking boots are recommended. For more information, visit barrymorefilmcenter.org.