Be There
From paint nights and pet adoptions to concerts and cook-offs, there's something for everyone this month in Bergen County.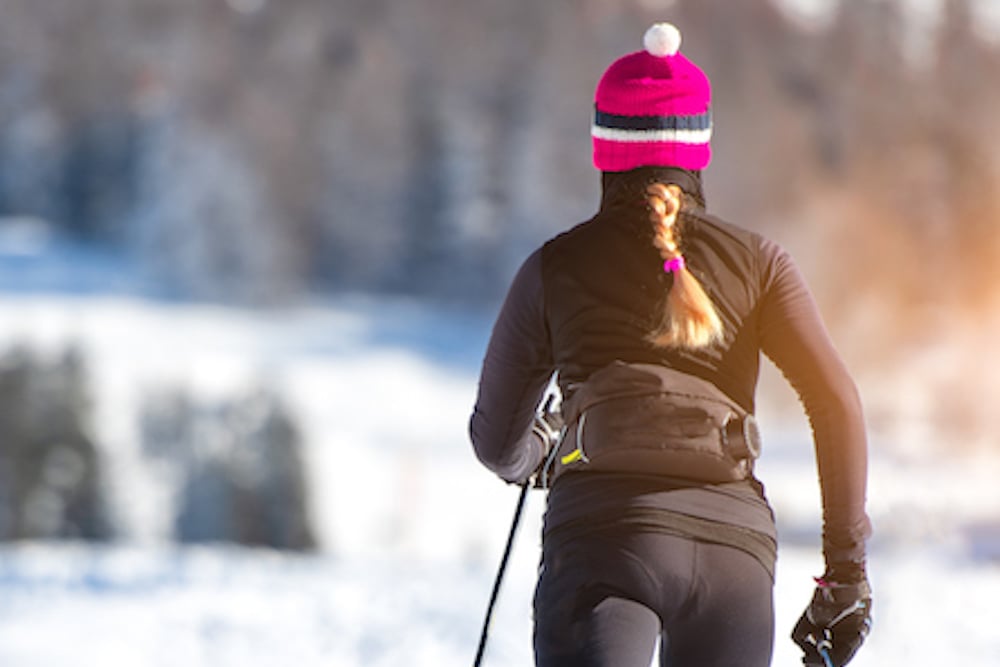 JAN 5 Hungry for some new tips and recipes for a plant-based diet? Join fitness and wellness educator Lauren Cellini for her series on ETHICAL EATING—held at the Ethical Culture Society of Bergen County in Teaneck from 1:30–2:30 p.m.—where you'll hear solutions for common pitfalls like finding plant-based options and meal planning. Bonus: Cellini also will offer delicious and easy-to-follow recipes. The event is FREE, but donations will be accepted. For more info, go to ethicalfocus.org.
JAN 7 College-minded high school seniors and their parents can get the facts about the application process, test scores and more during the SECRETS OF COLLEGE ADMISSIONS SEMINAR from 6:30–7:30 p.m. at the Worth-Pinkham Memorial Library in Ho-Ho-Kus. Admission is FREE, but pre-registration is required. Find out more or register now at hohokuslibrary.org.
JAN 9 A night of painting while sipping a glass of fine Italian wine? Yes, please! Stop by PAINT NITE at Al Di La in East Rutherford and show off your artistic side during this guided session. Participants will start with a blank canvas and finish with a snowman family portrait. Tickets for the 7 p.m. program are $35 (18 and older). To secure your spot and for more info, go to yaymaker.com.
JAN 13 Start off the new year with a strong body and mind at DROP-IN YOGA WITH JOAN TARRANT, the first class of a 10-week series beginning at 7 p.m. at the Mahwah Public Library. Tarrant will teach yogis of all skill levels basic poses and breathing techniques during the one-hour session. The class is FREE, but attendees should bring their own yoga mat, towel and water. For more info, head to mahwahlibrary.org.
JAN 13 Do you sit in the lodge while your ski buddies shred on the slopes? Not this season! The CROSS-COUNTRY SKIING BASICS SEMINAR beginning at 7 p.m. at REI in Paramus will give rookie skiers various expert-level tips on the sport, including proper clothing and ski waxing. Registration is FREE. Visit the classes and events page at rei.com for more details.
JAN 17–19 It may be the middle of winter, but Hackensack is in full bloom as the Aspire Performing Arts Company presents SPRING AWAKENING at the Hackensack Performing Arts Center. The rock n' roll, coming-of-age musical won eight Tony Awards, including Best Musical, during its run on Broadway, and now it takes the Hackensack stage for three shows. Tickets are $20. The curtain goes up at 8 p.m. for the Friday and Saturday shows, while showtime for the Sunday performance is 3 p.m. For more info, go to hacpac.org.
JAN 19 Here's an event that's music to our ears: British pianist PAUL LEWIS will perform at West Side Presbyterian Church in Ridgewood as part of the Parlance Chamber Concerts series. The classical musician will tickle the ivories and play selections by Beethoven and Schubert. Tickets for the 3 p.m. concert are $40 for adults, $30 for seniors and $10 for students. To learn more, visit parlancechamberconcerts.org.
JAN 19 If you want to make a new friend and give a furry feline a home, head over to the FOWA RESCUE OPEN PET ADOPTION event from 12–4 p.m. at Pet Supplies Plus in Oakland. Dozens of vaccinated cats of all ages will be available and ready to go to their new forever homes. For more info, go to fowarescue.org/events.
JAN 21 If you resolved to organize your finances in 2020, bring a notepad and pen to the 10 FINANCE/TAX TIPS FOR THE NEW YEAR workshop, set for 7 p.m. at the Waldwick Public Library. Presented by Debra Taylor of Taylor Financial Group, the program will offer attendees various pointers for improving portfolios and enhancing finances. Admission: FREE. Go to facebook.com/events/2160097917619197 for more.
JAN 23 Social media personality and podcast host CLAUDIA OSHRY brings her filter-free comedy to BergenPAC in Englewood for the final leg of her Dirty Jeans Tour. Oshry has gained global following thanks to her Instagram account (@girlwithnojob), which is filled with memorable one-liners and memes. Tickets for the 8 p.m. show start at $57. For tickets and more info, go to bergenpac.org.
JAN 24–25 Come together and rock out to the sounds at BEYOND THE BEATLES, a concert held at Teaneck's Debonair Music Hall and performed by students at the School of Rock in Cresskill. The setlist will include The Fab Four's great-est hits as well as covers recorded by Paul McCartney and John Lennon as solo artists. Admission is FREE. For showtimes and more information, visit locations. schoolofrock.com.
JAN 25 Test your game-day recipes the weekend before Super Bowl Sunday at the annual CHILI & SALSA COOK-OFF at the Meadowlands Racetrack in East Rutherford. Contestants can enter the homemade chili, chili verde and salsa competitions, while spectators can sample the entries from 8–10 p.m. to determine a "People's Choice" winner. Entry fee: $20–$35 for contestants, FREE for guests. Visit playmeadowlands.com for more details.
JAN 26 No matter the size of your upcoming party—birthday, wedding or bat/bar mitzvah—you'll want to check out the CELEBRATE! PARTY SHOWCASE from 12–4 p.m. at the Park Ridge Marriott. Dozens of vendors, from DJs to caterers to planners, will be on hand to answer party-planning questions. Admission is FREE for online registrants and $10 per family at the door. To secure your spot and more information, go to celebrateshowcase.com.
JAN 31 Few things are better than trying good food while donating to a good cause. Come hungry to A TASTE OF WYCKOFF, a fundraiser presented by the Wyckoff Family YMCA that will feature bites from local restaurants, a tricky tray and a live band. Proceeds from the night will fund new equipment for the Wyckoff Volunteer Fire Department. Doors open at 6:30 p.m., and tickets are $45 in advance, $50 at the door and $400 for a table of 10. Check out wyckoffymca.org/events for more details.