Be There
From festivals and fundraisers to concerts and competitions, there's something for everyone this month in Bergen County.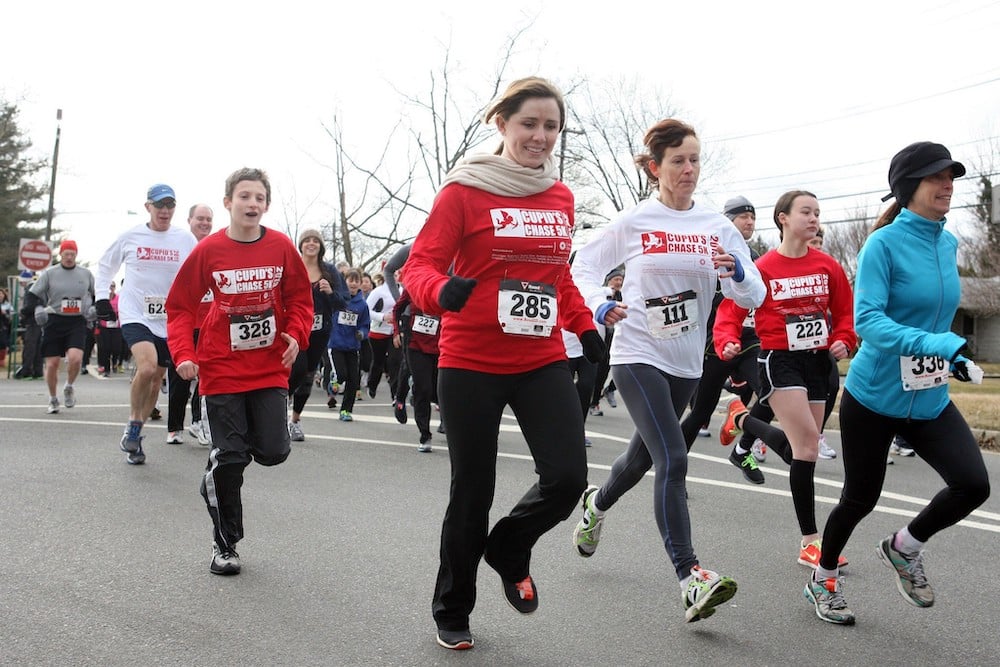 FEB 5, 12, 19, 26 Calling all astronomers, stargazers and dreamers: THE WILLIAM D. MCDOWELL OBSERVATORY in Lyndhurst has FREE open hours from 7–10 p.m. The observatory features a state-of-the-art, research grade telescope and can be used to see planets like Venus, Uranus and Neptune and various stars. Entry is on a first-come, first-serve basis and is open to 25 individuals (children must be accompanied by an adult). To reach the telescope, all visitors must be able to climb 25 stairs in spiral formation. Get the full scoop at njsea.com.
FEB 7 If you loved Pam and Jim or Ryan and Kelly, then sign up for a special Valentine's Day version of THE OFFICE TRIVIA, beginning at 8 p.m. at Humdingers in Paramus. Couples, teams and solo competitors are welcome. Sign-ups are FREE, but registration is required. Learn more and reserve your spot at triviaad.com.
FEB 7–9 The Bard meets the King in Bergen Catholic High School's production of ALL SHOOK UP, being staged at the Hackensack Performing Arts Center. The show, based loosely on William Shakespeare's Twelfth Night, follows a guitar-playing man in 1955 who changes everyone and everything he meets. The musical will feature Elvis Presley classics like "Hound Dog," "Jailhouse Rock" and more. Tickets start at $10. For tickets, showtimes and full details, visit hacpac.org.
FEB 8 Talk about love on the run: Community Options Inc.'s annual CUPID'S CHASE 5K returns to Glen Rock to raise money for people with disabilities. Registration begins at 8 a.m. at the borough's municipal pool, and the run starts at 10 a.m. The sign-up fee is $30 for runners and walkers and supports Community Options' goal to raise awareness and funding to support residential and employment services for individuals with disabilities. Learn more and register at comop.org.
FEB 8 For those who know when to hold 'em and know when to fold 'em, a spot at the table is yours at FREE POKER SATURDAY, 7–11 p.m. at BLVD Bar & Grill in Elmwood Park. Sharpen your skills, make new friends and play a few free hands while competing for various prizes like a $25 gift certificate. The buy-in (21 and older) is FREE, and registration is not required. Find out more at worldfreepoker.com.
FEB 9 Hey, New York football fans: The season's just starting! The new XFL kicks off the 2020 season with a slate of pro games, including the NEW YORK GUARDIANS VS. THE TAMPA BAY VIPERS at MetLife Stadium in East Rutherford. The Guardians begin the year under the leadership of head coach Kevin Gilbride, who won two Super Bowls as a staff member of the Giants. Kickoff is scheduled for 2 p.m. (But you tailgaters know to arrive early!) Tickets begin at $30 and can be purchased at ticketmaster.com. Learn more about the league and the Guardians at xfl.com.
FEB 10 Whether you're red or blue, all members of the public can attend the League of Women Voters of Northern Valley's CELEBRATING THE 100TH ANNIVERSARY OF WOMEN'S RIGHT TO VOTE at 7:30 p.m. at Leonia High School. The performance will highlight prominent suffrage advocates from New Jersey, while league members will discuss the group's upcoming initiatives for the census and presidential election year. Admission: FREE. Find out more at lwvbergen.org.
FEB 13 Curious about your family lineage? Getting organized is the first step to creating a family tree, and the Genealogy Society of Bergen County wants to help. SPREADSHEETS AND GENEALOGY—7 p.m. at the Ridgewood Library—will show participants how to use tech programs to gather, organize and manipulate data. Registration is $5 for Ridgewood residents and GSBC members, $10 for visitors. You'll find more details at njgsbc.org.
FEB 14 For a Valentine's date night to remember, take your significant other to the SWEETHEART NIGHT HIKE & CAMPFIRE from 7–9 p.m. at the Tenafly Nature Center. A center guide will lead the event through the woodland preserve while you and your loved one cuddle around a campfire and make s'mores. Registration (per person) is $10 for members, $15 for non-members. The program will be cancelled in the event of inclement weather. Reserve your space and find more details at tenaflynaturecenter.org.
FEB 15 Show your love for cats at KIT TEA, a fundraiser at Midland Park Social Hall to benefit Ramapo-Bergen Animal Refuge Inc. in Oakland. The event, held from 12–3 p.m., will feature music, guest speakers and raffles. Tickets are $45 per person and must be purchased in advance by Feb. 7. Reserve your seat and find more information at rbari.org.
FEB 16 Skip the trip into New York and head to West Side Presbyterian Church in Ridgewood for a Parlance Chamber Concert featuring SOPRANO YING FANG AND PIANIST KEN NODA. Fang, a Metropolitan Opera singer who is considered by many critics as one of the stage's fastest-rising young stars, will perform arias and songs by Mozart, Schubert, Handel and more. Tickets range from $10–$40 and are available at parlancechamberconcerts.org.
FEB 16 The All Seasons Chamber Players will perform MUSIC THROUGH THE AGES: RENAISSANCE TO ROMANTIC at the Art Center of Northern New Jersey in New Milford. Beginning at 3 p.m., musicians will fill the center with soothing sounds of flute, harpsichord and various stringed instruments. Suggested donation: $8 (seniors and students), $10 (adults). Visit allseasonschamberplayers.org for more information.
FEB 21 He kept the Tanner household in order on TV's Full House, but comedian BOB SAGET drives audiences out of their minds with his stand-up routine. The longtime funnyman and television personality brings his unique brand of humor to the BergenPAC stage in Englewood for an 8 p.m. performance. Tickets start at $39. Reserve your seats and find more info at bergenpac.org.
FEB 23 Don't wait for the outdoor market season when you can find your next treasure at the NEW MILFORD HIGH SCHOOL FLEA MARKET AND COLLECTIBLE SHOW. From 9 a.m.–4 p.m., more than 50 vendors will be selling arts, crafts, sports memorabilia, antiques and more at the indoor space. Admission is FREE. Get all the details at jcpromotions.info.
FEB 25 Your high schooler is making the grades, but the best universities want to see more than straight A's. Collegewise will host a HIGHLY SELECTIVE COLLEGE ADMISSIONS seminar beginning at 7 p.m. at the Tenafly Public Library, where counselors will discuss how students can distinguish themselves from others during the application process—specifically for Ivy League-level schools. Admission is FREE. For more information about Collegewise programs, visit collegewise.com.
FEB 27 Enjoy an evening of fancy passes and dazzling dunks as the defending Northeast Conference champion FAIRLEIGH DICKINSON UNIVERSITY MEN'S BASKETBALL TEAM takes on the Robert Morris Colonials at the Rothman Center in Hackensack. Tipoff is at 7 p.m. Admission starts at $8 for children and seniors, $10 for adults. Get your tickets now at fduknights.com.
FEB 29 The next generation of Einsteins will show off their talents during the annual SUPER SCIENCE SATURDAY event, from 9 a.m.–1:30 p.m. at Ridgewood High School. Considered the "greatest science extravaganza in northern New Jersey," SSS features more than 10,000 square feet of science projects by students and professional presenters from all over the area. Admission: FREE. Learn more at supersciencesaturday.org.