Be There
From painting and candle rolling to meditating and holiday shopping, there's something for everyone this month in Bergen County.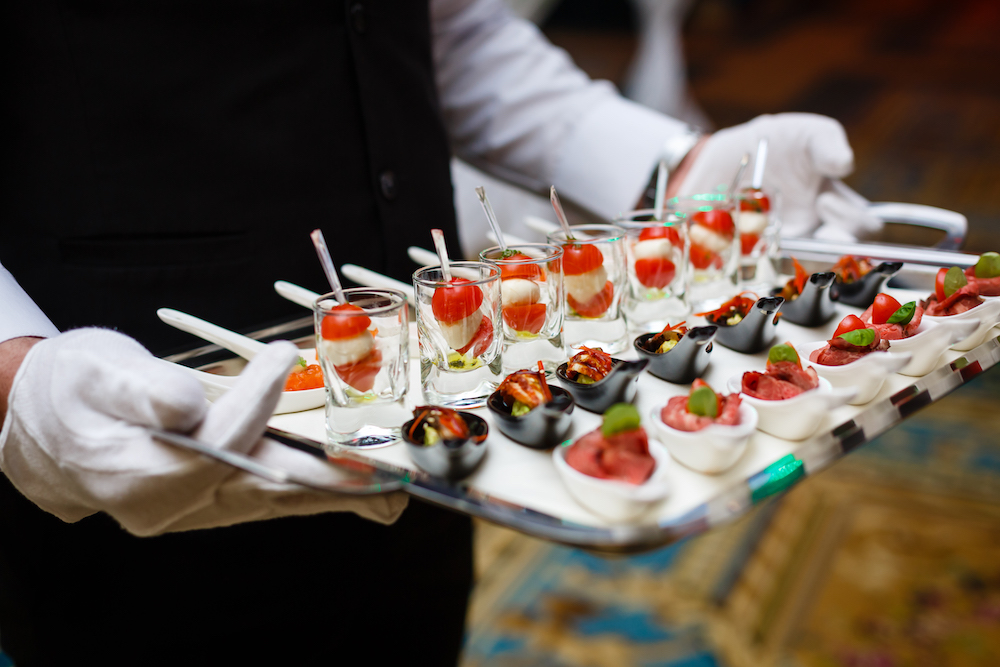 NOV 9–11, 15–17 If you enjoyed the book, the stage adaptation of MARY SHELLEY'S FRANKENSTEIN at Ramapo College' Berrie Center will be right up your alley. The show will retell the classic tale: a young scientist's quest for recognition and contribution culminates in the loss of all his loved ones. Tickets: $5 for Ramapo students, $15 for general admission. For show times and information, visit ramapo.edu/berriecenter.
NOV 10 Unleash your inner artist and spend the afternoon drinking and painting at PAINT NITE, hosted by Miller's Ale House in Paramus! This two-hour event, starting at 1 p.m., is for artists and amateurs alike so don't be afraid to show off your skills. Admission: $45 per person (ages 13 and older). For more info, visit paintnite.com.
NOV 10 It's starting to feel like the holidays, why not have it smell like it too? B. Witching Bath Co. in Ridgewood is hosting an ART & ILLUMINATION CANDLE ROLLING CLASS. Create your own beeswax-scented candle using one of the 200 fragrances and essential oils available. You'll follow step-by-step techniques to create a Thanksgiving & Family themed candle using earth tones, such as brown, green and cream. The event is from 4 to 5:30 p.m., and tickets are $35 per person. Purchase tickets at eventbrite.com.
NOV 11 This event is a doll collector's dream—the Hilton Hotel in Hasbrouck Heights is hosting the HOLIDAY SEASON DOLL SHOW INCLUDING TEDDY BEARS. From 10 a.m. to 4 p.m. you'll have the opportunity to admire thousands of antique dolls, bears and accessories, each with unique features including vintage, modern, fantasy and collectible pieces. There will be an expert doll appraisal clinic available too. For more information, visit njvendors.com.
NOV 11 Looking for a family fun event? BergenPAC is hosting POPOVICH COMEDY PET THEATER at 3 and 7 p.m. Gregory Popovich, a Moscow Circus veteran, will entertain the whole family with his comedy and juggling skills. His incredible act features more than 30 performing pets, including cats, dogs, geese, doves and parrots. Tickets range from $19–$39. For more info go to bergenpac.org.
NOV 12 Don't let pain keep you from participating in the fitness class you've been dying to try. Lodi Memorial Library is hosting CHAIR YOGA at 1:30 p.m. This event is designed for those suffering from joint pain and stiffness associated with arthritis and fibromyalgia. Instructor Renee Redding-Jones will guide you through exercises that will relax your joints and stretch your body. Visit lodi.bccls.org to register.
NOV 12 Giving back never tasted so good. You won't want to miss TASTE OF BERGEN beginning at 6 p.m. at The Venetian in Garfield. Enjoy entertainment and fine dining from the best restaurants Bergen County has to offer. Proceeds benefit New Bridge Medical Center Foundation. Admission: $100. Visit fbrmc.ejoinme.org to purchase tickets.
NOV 12 Hear the best of the Great White Way at WHEN BROADWAY GOES DARK, VAN DYK GOES LIVE, 7 p.m. at bergenPAC in Englewood. Broadway stars James Moye, Major Attaway, Catherine Brunell and Natalie Cortez will perform a concert to benefit Van Dyk Health Care and promote National Alzheimer's Awareness Month. Tickets range from $29–$99. For tickets or more information, visit bergenpac.org.
NOV 14 The Franklin Lakes Branch of The Valley Hospital Auxiliary is hosting its 11TH ANNUAL PRE-HOLIDAY BRUNCH & BOUTIQUE SHOPPING EXTRAVAGANZA. More than 40 vendors will sell costume and handmade jewelry, women's clothing and accessories, home goods, skincare products and more! Proceeds will go to the Auxiliary's $1.4 million pledge to Valley Medical Group's Child and Adolescent Mental Health Program and $100,000 pledge to Valley Home Care's endowment for Butterflies, an in-home pediatric palliative and hospice care program. Call 201.337.7982 for more information.
NOV 14 Holiday shopping can be stressful, so make it fun by sipping your way through! The Academy of the Holy Angels in Demarest is hosting SIP AND SHOP. From 6 to 9 p.m., attendees can get started on their holiday shopping by sipping fabulous wine and browsing for one-of-a-kind gifts created by local vendors. Tickets: $20 for ages 21 and older. Proceeds will benefit the AHA auditorium renovation project. For more information, visit njvendors.com.
NOV 15 Enjoy the union of body and spirit that yoga has to offer but with a unique twist: the flow of dance. The Graf Center for Integrative Medicine at Englewood Health's main campus will be hosting SHAKE YOUR SOUL: MEDITATIVE DANCE WORKSHOP from 6:30 to 7:30 p.m. Stop by and allow instructor Odelia Shargian to calm your mind and energize your body. Admission: $10. Email grafcenter@ehmchealth.org to register.
NOV 15 Need a night out? The Fiesta in Wood-Ridge is giving you the perfect excuse to neglect your boring Thursday night routine; they're hosting their 6TH ANNUAL LADIES NIGHT OUT from 6:30 to 11 p.m. Come out and enjoy vendor shopping, door prizes, raffles, 50/50, DJ, entertainment, dancing, a four-course dinner and more! The best part is that proceeds benefit pediatric cancer research. Tickets are $65. Register online at bh4tf.org.
NOV 17 Sit back and enjoy the unique sounds of FIDDLER MARI BLACK AND ACCORDIONIST CORY PESATURO during the duo's concert beginning at 8 p.m. in Teaneck's Puffin Cultural Forum. The pair explores jazz, Klezmer, tango, Celtic, folk and other genres during the performance. Suggested donation: $10. Reservations are recommended and can be made by emailing tix@puffinfoundation.org or calling 201.836.3499.
NOV 17 All are invited to attend HOLY NAME MEDICAL CENTER'S ANNUAL FOUNDERS BALL, 7 p.m. at the Ziegfeld Ballroom in New York City. Carmen Unanue and the C&J Unanue Foundation will be honored with the Spirit of Healing Award. Ticket prices and sponsorships vary. For more information or to reserve a seat, visit holyname.org/foundation/events.
NOV 17 & 18 Have a need for more unique gifts? Cresskill Community Center is hosting a HOLIDAY MARKET. Come and peruse the gifts created by high-end crafters, artisans and vendors. Make sure to come back on the 18th to take a photo with a special guest, Santa Claus! Admission: FREE. Visit eventbrite.com for more information.