Being Clear About Dense Breasts
A law intended to inform women, which requires they be told when mammograms show dense breast tissue, has confused many instead. Here's what you need to know: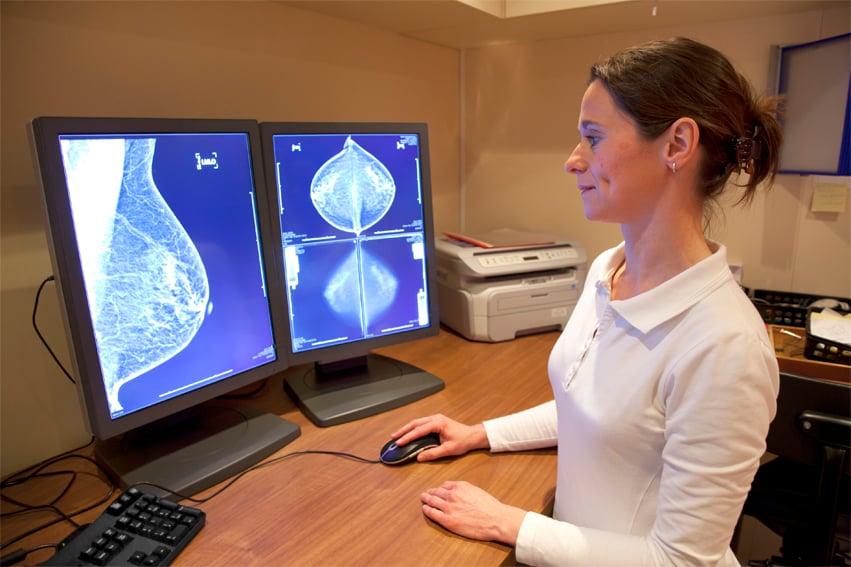 A new state law, signed in January 2014 and in effect since May 1, requires that women be told when their mammograms show dense breast tissue, which can make it harder to spot tumors. But so far, instead of bringing clarity, the well-intentioned legislation has caused confusion among patients and referring doctors, says Linda Sanders, M.D., Medical Director of the Breast Center at the Barnabas Health Ambulatory Care Center, and a breast intervention specialist.
New Jersey is the 17th state with such a law. It mandates that women receive a message that says in part: "Your mammogram may show that you have dense breast tissue….Dense breast tissue is very common and is not abnormal. However, in some cases, dense breast tissue can make it harder to find cancer on a mammogram and may also be associated with a risk factor for breast cancer."
"This information is not new," says Dr. Sanders. "Radiologists have known since the 1990s that dense tissue decreases the sensitivity of mammography. But now the notification required by the law is be- ing wildly misinterpreted by patients, who think it is something new, that they now have a breast density, and they become anxious. It also confuses clinicians. But the law is intended to inform patients about the limitations of mammography in women with dense breasts. Language in the law specified that it was not intended to change standards of care."
Actually, there are four categories of dense breast tissue, Dr. Sanders explains. If women are in the two less dense categories, "fatty" or scattered density, "then mammography is highly sensitive and may be the only screening tool needed," she says. If they are in the two denser categories, called heterogeneously or extremely dense, "then they should have a risk assessment done, either at a breast center like ours or through an online tool." If their risk is high, she says, they should ask about having an additional screening test such as ul- trasound or magnetic resonance imaging (MRI.)
But referring doctors often don't have the time to assess breast density and cancer risk, she says, so they too fre- quently order more screenings for every woman who receives this notice, whether they are appropriate or not.
The law itself is admirable, Dr. Sanders believes. "I support educating patients on their breast density," she says. "But additional education is needed to help doctors and patients understand what the new law means." —D.L.