Benny Takes The Bone
This Mini Schnauzer from Cresskill hit the rawhide jackpot when his owner brought him home a tomahawk bone from River Palm Terrace.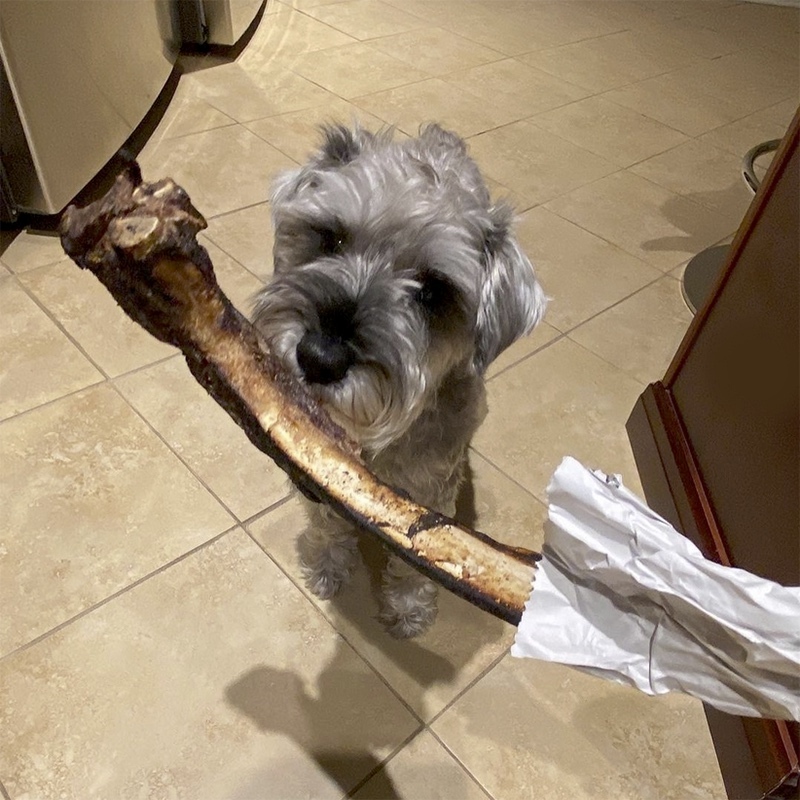 Now we know why they call it a doggy bag. Tom Lee, a realtor from Cresskill, had an appreciation business dinner last week with some pals at River Palm Terrace in Edgewater, where he enjoyed a tomahawk steak. And obviously he had to bring home the leftover bone for Benny, his family's 4-year-old Mini Schnauzer—and share the cuteness on his Instagram page. "Their steaks are always tender, juicy and cooked to perfection," Lee tells BERGEN of the restaurant. "This was Benny's first tomahawk bone, so I had to capture his reaction for Instagram." And the pup gave it a "five-paw" review! For more of what's going on around Bergen County, follow us on Instagram @bergenmagnj.