Bergen Buzz
July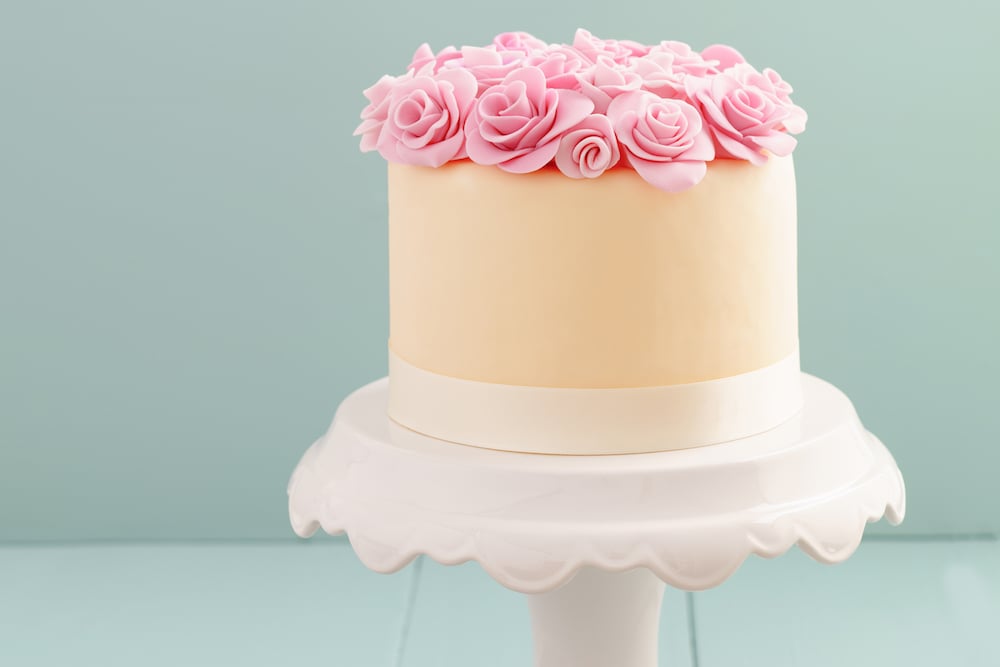 SWEET SUMMER TREATS
Whether you need a cake made for a special occasion or just want to indulge in a delicious pastry, there are many Bergen bakeries to choose from. But next time you're looking for a yummy confection, why not try one of these bake shops that are new to the neighborhood or have newly expanded offerings?
FM Café, Wood-Ridge
This European-style café has a bit of everything for every sweet tooth—16 ice cream and gelato flavors, a plethora of cheesecakes as well as specialty Italian cakes such as tiramisu, toasted almond cake, limoncello and semifreddo. It also offers ice cream parties and workshops in the back of the space, plus happy hours for kids with $1 ice cream, 3–5 p.m. Tuesday–Thursday. Ah, summer.
FM Café, 255 Valley Boulevard, Wood-Ridge
Regina's Sweet Temptations, Park Ridge
Mom-of-three Regina took her love of baking for her family and friends to the next level by opening a storefront, from which she sells homemade cookies, pies, cake pops, cupcakes and custom cakes. There are also gluten-free and keto-friendly confections available—this is 2019, after all.
Regina's Sweet Temptations, 133 Park Ave., Park Ridge, 201.571.2866
Dulce de Leche, Englewood
Namesake shops in West New York and Jersey City are Instagram-famous for their stunning social media-pics of perfect pastries and immaculate dessert cases. And the franchise operation opens its third location in Englewood later this summer. (EXACT DATE TK). The Argentine-style café sells breakfast and lunch entrées like sandwiches and omelets. But its pastries and custom cakes are the most delish, and the catering menu of empanadas and croissants will impress at any party.
Dulce de Leche, 55 West Palisade Ave., Englewood
Sook Pastry, Ridgewood
We know you've already heard of this Ridgewood gem—it's been named the Best Bakery in New Jersey, after all—but Sook and her team have expanded the menu offerings to include fresh baked bread, besides their famous pastries and chocolates. Choose from more than two dozen types of French breads baked on the premises, such as baguettes, brioche buns and ciabatta, along with unique flavor combos like white chocolate pecan and turmeric hazelnut. • Sook Pastry, 24 S. Broad Street, Ridgewood, 201.493.2500
DID YOU KNOW? What is the most-Googled ice cream flavor in the state of New Jersey? It's mint chocolate chip, according to new research by WorkWise Software. Cookies and cream was the most-searched flavor in the United States overall.

FREE CUP OR FREE CONE?
Like you needed a special incentive to eat ice cream in July? Anyway, back in 1984 President Ronald Reagan declared this National Ice Cream Month, and July's third Sunday National Ice Cream Day, and chains with Bergen locations, as well as some local mom-and-pop shops, are celebrating with some tasty promotions:
BASKIN-ROBBINS—Paramus, Glen Rock, Midland Park, Emerson, Hackensack & more locations This chain is celebrating all National Ice Cream month long by selling 2 pre-packed quarts of Baskin-Robbins ice cream for $7.99, along with free delivery when ordered through DoorDash.
CARVEL—Fair Lawn, Hackensack, Lyndhurst, Ramsey Buy one soft-serve ice cream cup or cone and get a second one free. The promotion applies to all flavors, including Carvel's limited-edition Snickers ice cream.
CONRAD'S CONFECTIONERY—Westwood. Buy one get one free on all mini, kiddie and regular-sized ice cream cones.
ICE CREAM BY MIKE—Ridgewood. Customers will get a free serving of French fries to dip into their ice cream for every large soft-serve ordered. The shop will also be holding a side­walk chalk competition from 10 a.m. to 12 p.m.; the winner will receive a night of free ice cream to use whenever they choose.
KILWINS—Ridgewood. Get free toppings on Sunday, July 21st—which is essentially like getting a sundae for the price of a cone.
MARC'S CHEESECAKE—Glen Rock. The cheesecake spot that recently added homemade ice cream to their menu will also dole out free toppings. And PS: Marc's gives away free cones on July 4th during the Glen Rock Independence Day parade too.
GODIVA CHOCOLATIER; Paramus, Hackensack Buy one, get one 50 percent off on all soft-serves and parfaits.

FULL STEAM AHEAD
There is a national shortage of STEM teachers, and one New Jersey non-profit is doing some­thing about it. New Jersey Center for Teach­ing and Learning has instituted a program that helps classroom teachers in overcrowded subjects like language arts become certified STEM teachers in physics, chemistry and computer science. A record 64 teachers gradu­ated from this year's program including Coraly Ortega, a math teacher at Bergenfield's Roy W. Brown Middle School. Here, Ortega tells us why she enrolled in the NJCTL program and what she has planned for her students in the 2019-2020 academic year.
What were you teaching before you received this NJCTL certification, and what do you plan to do differently with your stu­dents next school year? In previous years I have taught math for grades 6 and 7; Pre- Algebra and Algebra 1. With this certification and with the expansion of my knowledge base, I plan to provide lessons that are rich in content and prepare them for high school level courses.
What was your favorite or most valuable thing you learned in these courses? The courses were not only about strengthen­ing my math content but also my teaching strategies, like social constructivism in the classroom, and allowed for student-driven lessons where they are able to discuss their reasoning and share their results with each other. That was empowering to the students and very successful in my classes.
Why do you think there is a shortage of STEM teachers nationally and in NJ in particular? One reason is the overwhelming negative dialogue occurring within our profession, the negative way politicians talk about our profes­sion and the attack on our benefits and salaries. Frankly, students in college will no longer major in education if they keep hearing about our diminished pensions and salaries! Secondly, students that generally do well in science and math are now seeking careers that allow them to use their knowledge in these fields [rather than become teachers in these subjects].
What's your favorite thing about teach­ing in Bergen County? My favorite thing about teaching in Bergen County, specifically Bergenfield, is the diversity. When I look around the room and see all those beautiful faces, I know that they have an ad­vantage over most students in the area. Despite their differences in culture, religion and race, these students embrace the learning process together and bring so much to the classroom.

PUPPY LOVE
Ollie and Brody, 5-month-old mini golden doodles Owners: Mary Jo and Gerardo Sosa Valerdi, Teaneck Mary Jo and her husband Gerardo have been having double the fun since they got puppy brothers Ollie and Brody—who are half golden retriever, half mini poodle—from a breeder. These little guys are energetic, smart, playful and lovable, according to their adoring owners, but each has his distinct personality. "Brody is spunky and carefree, while Ollie has a gentler spirit," Sosa Valerdi says. The brothers have a wonderful friendship and enjoy playing, wrestling and snuggling together and being brushed and groomed by their owners.
"They are both wonderful companions and fill us with tons of happiness," says Mary Jo. "They provide us with tons of kisses and love daily."
SUMMER FRIDAYS
Your lunch break just got a major upgrade. The Bergen County Justice Center in Hackensack is hosting "Food Truck Fridays" on July 12, July 26 and Aug. 2, where residents can enjoy food trucks, music and entertainment from 11 a.m. to 3 p.m on the courthouse green. Vendors change every week, but the May and June events thus far featured some yummy Bergen-based food trucks like Chef J's Latin Dragon and Pita Bowl and treats from New York-based Glazed and Confused. So yeah, come hungry!

MOVIE NIGHT
Summer is all about the big blockbusters, but think about it—why would we want to spend gorgeous weather tucked inside an AMC? Luckily, many Bergen County towns are screening family-friendly flicks outdoors throughout July and August. Check out some of the free offerings below, then grab your snacks and lawn chairs for a fun night out(doors) with your neighbors.
FORT LEE The Fort Lee Community Center hosts their annual Music & Movies Under the Stars each Saturday evening in the summer; live music starts at 7 p.m., with films like Mary Poppins Returns, The Incredibles 2 and The Wizard of Oz starting at sunset around 8:30 p.m. Check out barrymorefilmcenter.org for the full schedule.
FRANKLIN LAKES Arrive early at Parsons Pond Park for a good seat on the lawn to screen Aquaman (on Wednesday, July 24) at 8:15 p.m. and Incredibles 2 (Aug. 21) around 7:30 p.m. Pro tip: bring a cooler, because free water and popcorn will be provided.
HACKENSACK If you're into the whole superhero thing, come on out to Atlantic Street Park for the county's seat's take on outdoor summer movies. Screen either The Incredibles 2 (on July 25) or Avengers: Infinity War (on August 29); both films begin at 8 p.m. sharp.
RIDGEWOOD Ridgewood's Memorial Park celebrates its ninth year of Movies in the Park by playing some classic films on Wednesdays throughout the summer. Chicago (July 10) and Sleepless in Seattle (July 24) begin at 9 p.m.; The Sixth Sense (Aug. 7) and E.T: The Extra Terrestrial (Aug. 21) start at 8:30.

SPRAY MISTY FOR ME
Playgrounds are fun, but when the temps hit 90 and the kids complain they're sweating, there's only one solution: spraygrounds. Many local playgrounds are equipped with separate splash pads—basically glorified sprinklers that little ones can walk through and under. These spaces will keep the whole family cooled off during 2019's hottest days:
Carver Park, Hackensack
This park is small, but older kids will have a blast pointing giant, animal-shaped water guns at their friends or parents, while youngsters will have a ball walking through the rainbow rings or atop the spraying geysers. Admission: FREE
Jewell Street Playground, Garfield
This mini-water park built in 2004 has buckets that pour water, an arc of sprinklers and other cool contraptions. Admission: $60 per family for the season. (Garfield residents only.)
Lyndhurst Spray Park, Lyndhurst
A sprinkler ring and a snake-shaped sprayer make this park worth a visit. Once the kids dry off, they can choose from three play areas, intended for toddlers to 'tweens, and/or grab a snack at the concession stand. Admission: $2 per person.
Van Saun Park, Paramus
After a ride on the carousel or the train, let the kiddos cool off at the splash-pond-themed spray park, adjacent to the playground and across the street from the zoo. Large wet lily pads and amphibians spritzing a gentle mist of water make for hours of family fun. Admission: FREE.
Votee Park Splash Pad, Teaneck
Teaneck's brand new handicapped-accessible splash pad (next to the handicapped-accessible playground, which is unfortunately closed for repairs this summer) makes its debut for summer '19. Kids of all ages love the colorful animals spritzing out water in every direction. The ice cream truck is often parked nearby, and there are picnic tables for visitors' convenience, says Teaneck mom Katie Katz. Her tip? "Make sure to bring sunscreen and hats, as there's no shade in the area." Admission: FREE.
Walter Lubbe Playground, Bergenfield
Water squirts and sprays out of the ground, overhead showers and rings at this park's splash pad area. The nearby playground also features the usual suspects like monkey bars and swings, plus a climbing wall and bouncers. Admission: FREE.
William T. Birch Park, Fort Lee
Built in 2017, this aquatic-themed spray park has water dumped from overhead buckets, a froggy fountain and in-ground sprinklers. Admission: FREE.
WE'RE IN THE TOP DOZEN
New Jersey will always be number one in our hearts, but U.S. News and World Report hasn't seen that light yet. In the official 2019 Best States Rankings on the magazine's website, the Garden State ranks 12th. States were rated on factors such as health care, economy and education (we ranked second for that last one), as well as infrastructure, public safety and the fiscal stability of our government (we got a dismal 48th place for that). But we improved on 2018's #19 rank. We're coming for the top 10 in 2020!

KUDOS
IN THE NAVY One Upper Saddle River resident is making us proud, down in the Peach State. Nicholas Picache, a 2011 Northern Highlands graduate, is currently stationed at the naval submarine base in Kings Bay, Georgia, working for the U.S. Navy as a submariner. He and his crewmates spend days on end at sea on a submarine, ensuring that the crews are ready for combat if need be. "I've had family members serve in the Navy and it has been a family tradition," Picache has said of his service. "I chose this path because of what I have known growing up and the tradition. It is a pride thing, the challenge and doing something not many people get to do."
AND THE WINNER IS… Jeanette Donnarumma can now add Emmy winner to her resume—and a shiny gold statue to her mantel. The Ridgewood resident, who works as a senior culinary producer on The Rachael Ray Show, has won a Daytime Emmy Award for Outstanding Informative Talk Show. This is Donnarumma's 13th season with the show, fifth as a producer and first-ever Emmy nomination and win. Congrats!
TEANECK'S TALENTS Teaneck middle schooler Ruby Ha has won first place in the international and annual "World Of 7 Billion" video contest sponsored by the nonprofit organization Population Connection. Her stop-motion video about pollinating bees' declining numbers, which means a decline in the production of many fruits and vegetables, won first place in the "preserving biodiversity" category. Ha's video beat out 3,000 others from students in 43 countries and won her $1,000 in prize money.
There's another bright star from the same town. Paramus Catholic's Kennedee Cox has been granted one of 20 nationwide $20,000 scholarships in Foot Locker's Scholar Athletes Program. The track and field star and exceptional student is headed to Northeastern University in Boston next year.

ARE SENIORS IN A HEALTHY STATE?
If you're an older person dealing with diabetes, at least you're in the right place. New Jersey seniors ranked second in the country for diabetes management, according to United Health Foundation's 2019 Senior Report. That means age-65+ New Jerseyans with diabetes are more likely than most to get the proper screenings and maintain healthy blood glucose levels. What we can improve upon for seniors generally, however, are the level of physical activity and the number of patients who die in the hospital, on which we ranked 42nd and 47th, respectively. New Jersey placed 21st overall this year. The report has been released annually since 2013.
FOOD WASTE NO MORE
Tomatoes a bit wonky? Avocado too bruised? There's now a way to salvage those fruits and vegetables that are deemed too "ugly" for grocery stores and farmer's markets. Enter Imperfect Produce, the San Francisco-based subscription box that recently set up a warehouse in Moonachie to reach Bergen, Hudson, Essex and Passaic counties. Imperfect Produce sources different-looking yet just-as-delicious produce directly from local farms to customers via a monthly delivery service. The cost is about 30 to 50 percent less than supermarket prices (boxes average around $12 each), plus it means no longer wasting these misfit crops. Maybe local farm stands like DePiero's in Montvale or Abma's in Wyckoff will get aboard the ugly fruit trend next?

A BRUISE FOR BREWS?
If you're planning to spend summer evenings sipping brewsies at one of Bergen's craft breweries, such as The Alementary in Hackensack or Bolerto Snort in Ridgefield Park, know this: The state Division of Alcoholic Beverage Control earlier this summer instituted new regulations specifying what food and drink items New Jersey breweries may serve to customers and limiting the number of events they can host annually. Craft breweries will not be allowed to sell food, have a restaurant or work with food trucks or vendors to serve food on-site. All guests also must legally be given a tour of the facility before being served beer, but repeat customers require only one tour yearly. Last we heard, craft beer was still hangin' on.