Bergen Buzz
Culinary Corner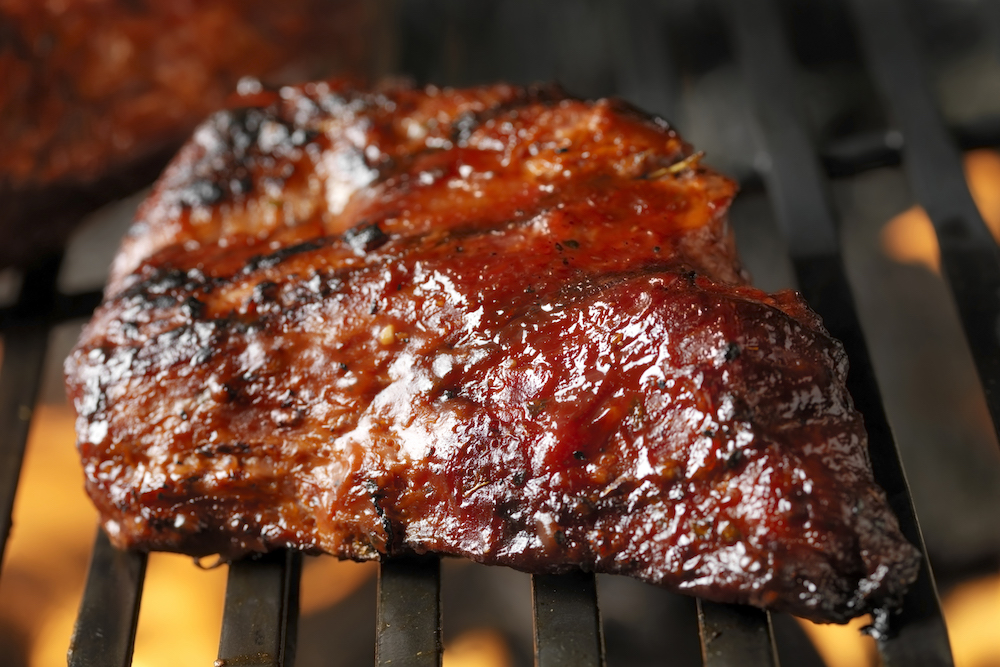 THE SAUCE IS SECRET
The Chicago-based restaurant chain Porto's Peri Peri, known for its flame-grilled chicken, has hatched in the Garden State. The restaurant's signature poultry, inspired by Porto, Portugal, is marinated in its secret Peri Peri sauce for 24 hours to soak up extra zesty flavor, then served to customers whole or cut up on a platter, in a wrap, with a rice bowl or atop a salad.
If pollo isn't your thing, the expansive menu also offers plenty of vegetarian items, such as veggie patties, falafel pitas, quinoa salad and tasty and healthy sides. The new hotspot, already gaining a Bergen County following, is open seven days a week for lunch, dinner, takeout and even catering.
Porti's Peri Peri, 383 Market St. #5, Saddle Brook, 201.292.1911; portos-periperi.com/ saddlebrook/
NICE TO MEAT YOU
Chef Lisa Johnson is bringing her Texas roots to Jersey…again. Bobcat's Texas BBQ has just opened a second area location—it snagged prime real estate next to Trader Joe's in Edgewater—where it offers up Texas-style slow-cooked meats and side dishes.
The offerings are inspired by Johnson's dad's home cooking, running the gamut from brisket, ribs and smoked pork chops to comfort foods like mac & cheese, mashed potatoes and collard greens. Everything on the menu is cooked to perfection in a 2,000-pound smoker on Texas pecan wood for that true Lone Star State vibe (and taste).
But unlike the chain's first local spot in Ramsey, this eatery offers up sandwiches served with your side dish of choice, along with its standard options of a plate with two sides or meat by the pound. (We'll take one of each, please.)
Bobcat's Texas BBQ, 725 River Rd., Edgewater, 201.941.0196; bobcatstxbbq.com
KNOTT YOUR TYPICAL EATERY
Chef Jamie Knott of the famed Saddle River Inn has just opened the restaurant's more casual little-sister shop, Saddle River Café. Originally intended just for coffee and donuts, it has now become a neighborhood go-to for quick and light bites, serving up healthful salads, juices, smoothies and acaí bowls—the last undoubtedly a hit with local millennials.
The café's sit-down menu offers more than 20 items ranging from hearty proteins to dairyfree or gluten-free entrees. And its ambience is as inviting as the coffee, brewed from Brooklyn beans and served on drip or (for cold brew or effervescent "nitro" cold brew) on tap.
Saddle River Café, 171 E. Saddle River Rd., Saddle River. 201.282.2300; saddlerivercafe.com (in development)