Bergen Buzz
Pie, sips, and more!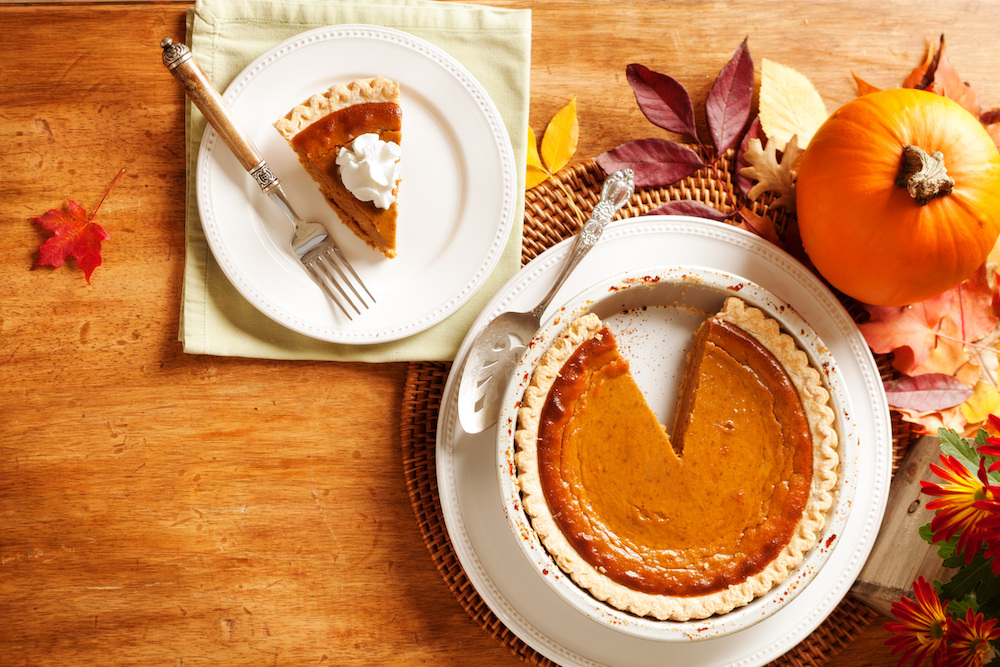 WHERE TO BUY PIE
What's Thanksgiving without a bevy of pies? If you don't have time to bake your own at home, a pie from one (or more) of these popular emporia will taste almost as good:
Pies & Quiches (133 Kinderkamack Rd., Park Ridge, 201.746.6251)— This neighborhood spot sells pies (and other baked goods) in traditional flavors like apple and blueberry, but it's the combo pies that its known for; try the chocolate mousse cherry, lemon chess blueberry or the seasonal bourbon pecan if you want to switch things up.
Cupcakes by Carousel (192 E. Ridgewood Ave., Ridgewood, 201.389.3090)—Who knew your favorite cupcake shop could also be a go-to pie place? From pumpkin cheese to coconut custard, the options here seem endless.
Erie Coffeeshop & Bakery (10 Franklin Pl., Rutherford, 201.460.0073)—This bakeshop, which switches up its menu each season, sells treats like apple caramel pie that are as Instagrammable as they are delicious; the desserts look so good you'll feel bad devouring them—almost.
Mr. Tod's Pie Factory (15 W. Hudson Ave., Englewood, 201.567.5370)—This Southern-style bakery delivers comfort classics and baked goods made from scratch. The pies come in 4-inch or 10-inch sizes and in enticing flavors, such as buttermilk coconut.
Abma's Farm (700 Lawlins Rd., Wyckoff, 201.891.0278)—This farm, known for its petting zoo and apple and pumpkin picking, also bakes fresh treats daily, like pumpkin walnut, Dutch apple crumb and cranberry apple and pecan pies.
DID YOU KNOW? Congrats are in order for Sosy Shishmanian of Allendale, who won the New Jersey Peach Promotion Council's "Perfect Peach Pie" contest on behalf of the Ramsey Farmers' Market

CULINARY CORNER
CYCLE & SIP
Need a caffeine boost before (or after) your workout? The owners of Cyclesport just opened Il Freno, a cozy new espresso bar and café just above the Park Ridge bicycle shop. The Instagrammable spot serves La Colombe cappuccinos, lattes, espressos and more, along with decadent pastries from Balthazar. (After your workout, you're entitled!)
Il Freno, 81 Park Ave., Park Ridge, 201.856.8036, ilfrenoespressobar.com
WELCOMING A MASTER
Acclaimed chef Anthony Bucco for more than a decade has been executive chef at top-rated New Jersey restaurants—like The Ryland Inn and Restaurant Latour. Now his own long-awaited restaurant, Felina, is set to open its doors in Ridgewood this month. Menus will change occasionally based on what's in season, but expect diverse dishes inspired by Italian cuisine and made with only the freshest ingredients. Bonus: Felina boasts the first rooftop bar in Ridgewood, so you might as well book your reservation now for next spring.
Felina, 54 E. Ridgewood Ave., Ridgewood, 201.761.0025, ext. 55, felinarestaurant.com
TACO THE TOWN
Have you seen the Carlitos Barbecue Taqueria taco truck driving around? Carlitos, famous for smoking its meats for up to 16 hours with hard oak wood, has now opened a brick-and-mortar store at Garden State Plaza. Don't be turned off by its relatively limited menu of offerings. The four types of tacos on offer— brisket, smoked pulled pork, chicken and sweet plantain and mozzarella—each pair perfectly with the handmade tortillas and guac.
Carlitos, 1 Garden State Plaza Blvd., Paramus, 201.843.2121, westfield.com/gardenstateplaza.

10 appetizers under 200 calories
WITH HOLIDAYS AROUND THE CORNER AND PARTIES APLENTY, ONE OR TWO SNACKS WON'T DERAIL YOUR DIET—OR WILL THEY? THE CALORIES ON THAT HORS D'OEUVRE PLATE CAN ADD UP FASTER THAN YOU MIGHT REALIZE! KNOW WHAT YOU'RE NIBBLING WITH THIS HANDY GUIDE.
2 ounces of caviar:
140 calories
1 slice of bruschetta:
130 calories
13 tortilla chips with 4 tablespoons salsa:
170 calories
1 ounce of lightly salted mixed nuts (about 15 to 18 nuts):
170 calories
2 mini quiche lorraine:
140 calories
5 cubes of cheddar cheese with five whole-wheat crackers:
170 calories
1 cup of broccoli and 1 cup of carrots with 2 tablespoons light ranch dressing:
162 calories
2 crab-stuffed mushrooms:
140 calories
3 ounces of shrimp (about 3 to 4 medium shrimp) with 1⁄4 cup cocktail sauce:
150 calories
2 pigs in a blanket:
138 calories
3 to 4 medium shrimp) with 1⁄4 cup cocktail sauce:
150 calories
2 pigs in a blanket:
138 calories
DID YOU KNOW? Pizza joints are a dime a dozen in New Jersey, but Napoli in Cliffside Park and Urban Tomato in Palisades Park have been dubbed the Best New Pizzerias in Bergen County by nj.com. Buon Appetito!