Bergen County Universities' Reopening Plans for Fall 2021
Will Bergen-based colleges follow Rutgers' lead by requiring students get vaccinated before returning to campus? We went straight to the sources to find out.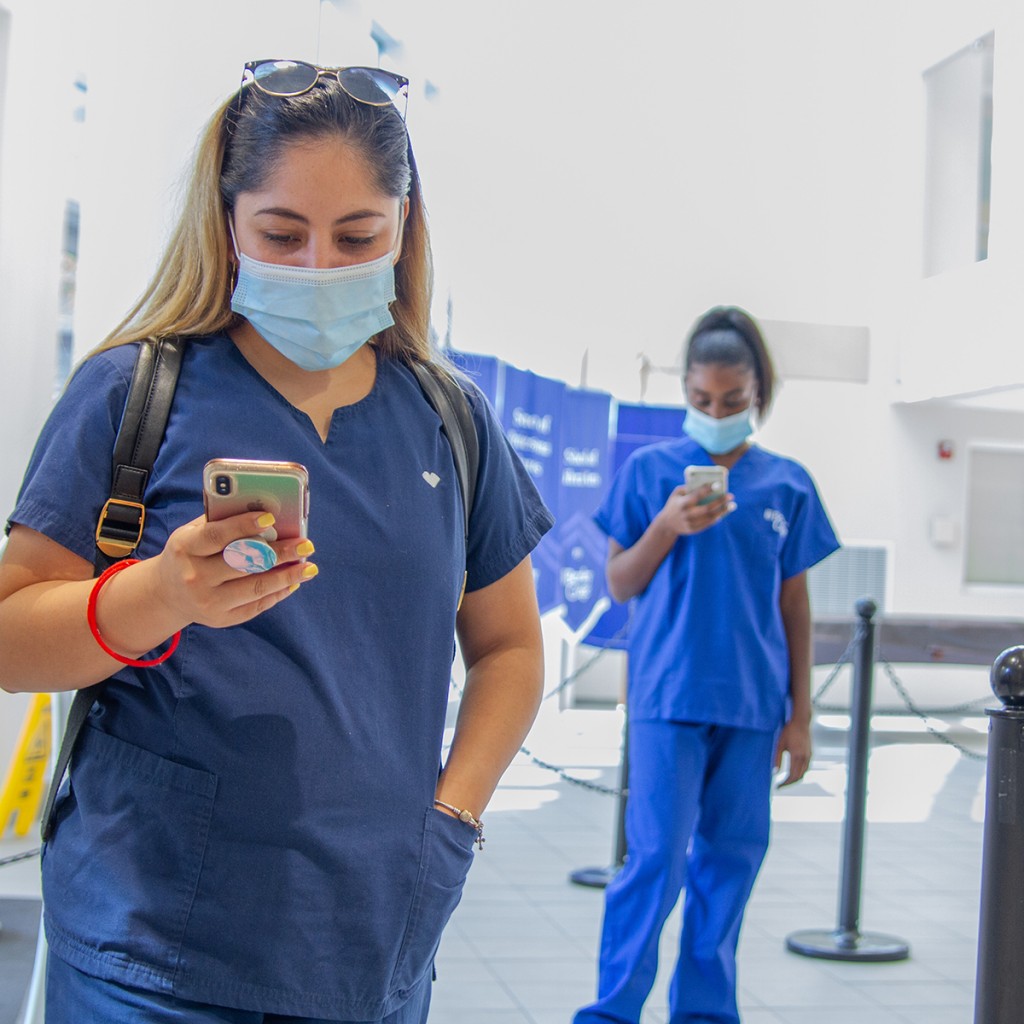 New Jersey made national news last week when Rutgers University was the first college in the United States to announce that they'd be requiring all students to get the COVID-19 vaccine before returning to campus for the fall 2021 semester. This announcement came at an opportune time when vaccinations were made more widely available, just days before Governor Murphy announced that as of April 19, everyone in New Jersey ages 16+ will be eligible for their COVID-19 vaccine.
"We are committed to health and safety for all members of our community," Rutgers President Jonathan Holloway said in a statement, "and adding COVID-19 vaccination to our student immunization requirements will help provide a safer and more robust college experience for our students."
This is great news for students who attend classes and/or live on any of Rutgers University's three campuses in Newark, New Brunswick and Camden, but what about Bergen County? Will our local colleges follow suit? Here's what we know so far about the county's five universities as it relates to the COVID-19 vaccine:
Bergen Community College, Paramus
Since the beginning of the pandemic, BCC has had zero cases of community spread at the institution, says Larry Hlavenka Jr., executive director of public relations, community and cultural affairs at BCC. The situation as it relates to vaccination specifically is still an ongoing discussion. "We continue to monitor and revise our protocols in response to guidance from federal, state and county health officials, including regarding potential vaccine requirements," he tells BERGEN.
Berkeley College, Paramus, Woodland Park
According to Berkeley College's website, the COVID-19 vaccine is "not mandatory" for students at this time, but as with BCC, discussions are ongoing. "Town Halls with students, faculty and staff were held recently to discuss updates pertaining to COVID-19, including reopening protocols, vaccines and other pandemic-related topics," Angela Harrington, vice president of Berkeley College, tells BERGEN in a statement. "The vaccination is not a requirement for faculty, staff and students," but she assures us that safety efforts, including a COVID check-in App, remain in effect to help reduce exposure.
Fairleigh Dickinson University, Teaneck
As of press time, FDU officials are planning for a return to in-person learning in the fall and strongly encourage that students get vaccinated. "All signs indicate that the growing distribution of vaccines will allow us to resume many activities," says Christopher Capuano, university president. "Therefore, we are planning to welcome all students back to our New Jersey campuses in the fall and return to a mostly in-person student experience for courses, residential living, co-curricular activities and services throughout the new academic year."
However, as of now, vaccination is merely a suggestion and not a requirement.
Felician University, Rutherford and Lodi
Since the pandemic began, Felician University has been committed to the safety of its staff and students, and the school requires "temperature testing, wearing masks or facial coverings, social distancing, handwashing and daily symptom monitoring via an app," according to the university's  "Return to Campus" plan. And though they "strongly recommend vaccination for the entire Felician community—students, faculty and staff," Maura R. DeNicola, vice president of external relations and communications at Felician University, tells BERGEN, "the university is not requiring it at this time."
Ramapo has not determined whether or not classes will be 100 percent in-person next semester, but President Peter Mercer, who will retire on June 30, has said he is "optimistic" they can hold face-to-face classes safely, at least in some capacity. "While the prevalence of testing, the increasing distribution of the vaccine and the forecasting of herd immunity should give us hope and optimism for the future, we must remain vigilant," he wrote in an address to the community. Still, the institution has no official mandate in place for vaccines.