Bergen County Will Never Forget
10 places to pay tribute to 9/11 heroes and victims.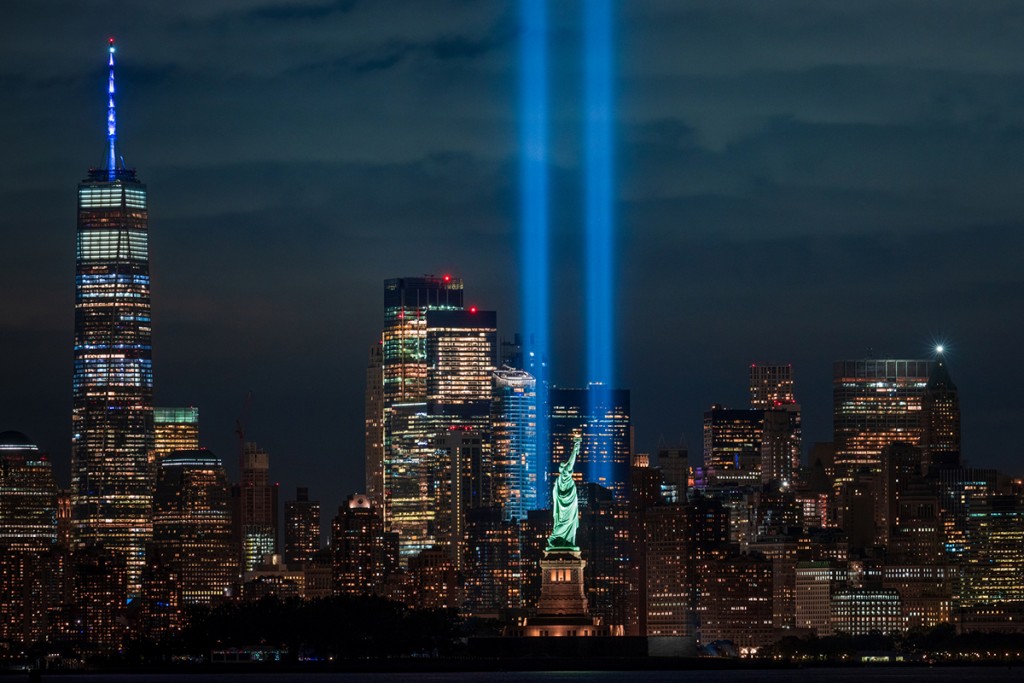 Across the country on Saturday, Americans will renew their collective promise to "Never Forget" the nearly 3,000 lives lost during the 9/11 terrorist attacks. Observances marking the 20th anniversary of Sept. 11 include services in New York City, Washington, D.C. and Shanksville, Pa. The Tribute in Light at Ground Zero caps the day's events, with the twin nighttime beacons visible for miles on both sides of the Hudson.
Bergen County lost 147 residents in the attacks, and each will be among those remembered during tomorrow's ceremonies. Dozens of programs are planned in municipalities throughout the day, and local memorials remain open for those seeking quiet, private reflection. Below is a sampling of some 9/11 events scheduled in Bergen:
Wood-Ridge, Veterans Memorial Park. The borough will gathers at Valley Boulevard and Highland Avenue to honor heroes and victims of Sept. 11. The Knights of Columbus will also be holding a food drive for the Assumption Church Food Pantry. The ceremony starts at 9 a.m.
Leonia, Overpeck Park. County Executive James Tedesco will lead the ceremony at the Bergen County 9/11 Monument in Overpeck. The program begins at 9:59 a.m.
Ridgefield Park, Euclid Avenue and Cedar Street. The village will hold a ceremony in honor of all victims and first responders at the town's 9/11 memorial. The event starts at 10 a.m.
Washington Township, Town Hall. The township will host its annual memorial at the 9/11 monument along Pascack Road. The program kicks off at 10 a.m.
Mahwah, Lisa DiGiulio Tranquility Park. Town officials, volunteers and families will gather for the daytime ceremony near the Mahwah train station. The start time is 11 a.m.
Oradell, Oradell Fire Department. The twilight ceremony will include "Taps" performed by Eagle Scout Alex Saldana. The event begins at 6 p.m.
North Arlington, Schuyler Avenue. The borough's program takes place at the 9/11 memorial and will include the town's emergency services and veterans' organizations. The ceremony is slated for 7 p.m.
Fair Lawn, Borough Hall. A ceremony of remembrance will include a keynote speaker and a display of artifacts from Sept. 11. The observance begins at 7 p.m.
Westwood, Westwood train station. A candlelight ceremony includes prayer, the Pledge of Allegiance, the National Anthem and music to allow private reflection. The service starts at 7:30 p.m.
Englewood, Veterans Memorial Park. City officials will lead the solemn tribute to all the victims. The evening event takes place at 8:20 p.m.