Bergen County's Top Lawyers 2018
The best attorneys in Bergen County.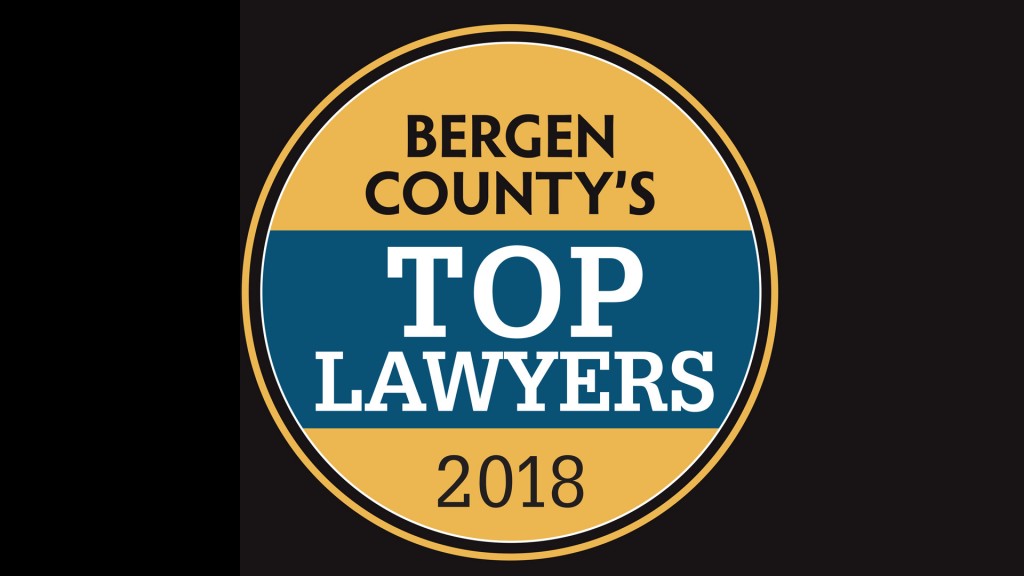 Bergen County is home to some of the most prominent and sought-after attorneys in the country. To help you find some of the best, across more than 40 specialties, BERGEN magazine contracted DataJoe Research of Boulder, Colorado to facilitate an online peer-vote process and create a Top Bergen County Lawyer list. Attorneys throughout the county were asked to select peers whom they deem are the best within their practice areas and whom they would seek out for particular legal needs.
DataJoe checked and confirmed that each published top vote getter had, at the time of review, a current, active license status with the State of New Jersey regulatory board. If they were not able to find evidence of a lawyer's current, active registration, he or she was excluded from the list. In addition, any lawyer who has been disciplined for an infraction by the State of New Jersey regulatory board was excluded from the list. Finally, DataJoe presented the tallied result to BERGEN magazine for its final review.
We recognize that there are many good attorneys who are not shown in this representative list. This is only a sampling of the huge array of talented professionals within Bergen County.
---
Bergen County's Top Lawyers 2018: Listings
Click to see the top lawyers in each category:
Adoption Law, Antitrust Law, Appellate Law, Arbitration and Mediation
Aviation, Admiralty, Maritime & Transportation, Banking & Financial, Bankruptcy & Workout, Business Law, Civil Law / Litigation
Civil Law / Transactional, Commercial Litigation, Construction, Consumer Debt, Corporate Counsel
Corporate Finance/Mergers & Acquisitions, Criminal Defense, Education, Elder Law, Eminent Domain, Family Law
General Practice, Government and Administrative, Health Care Law, Immigration Law, Insurance, Intellectual Property Rights, Labor and Employment
Land Use and Environmental, Product Liability, Professional Malpractice (Non-Medical) Defense, Real Estate, Securities
Tax Law, Traffic Law, Wills, Trusts, Estates & Probates, Workers' Compensation
---
Bergen County's Top Lawyers 2018: Profiles