Bergen Date Night: Dinner And A Show
Pair an upcoming stage performance and a great meal for a perfect evening with your significant other or a group of friends.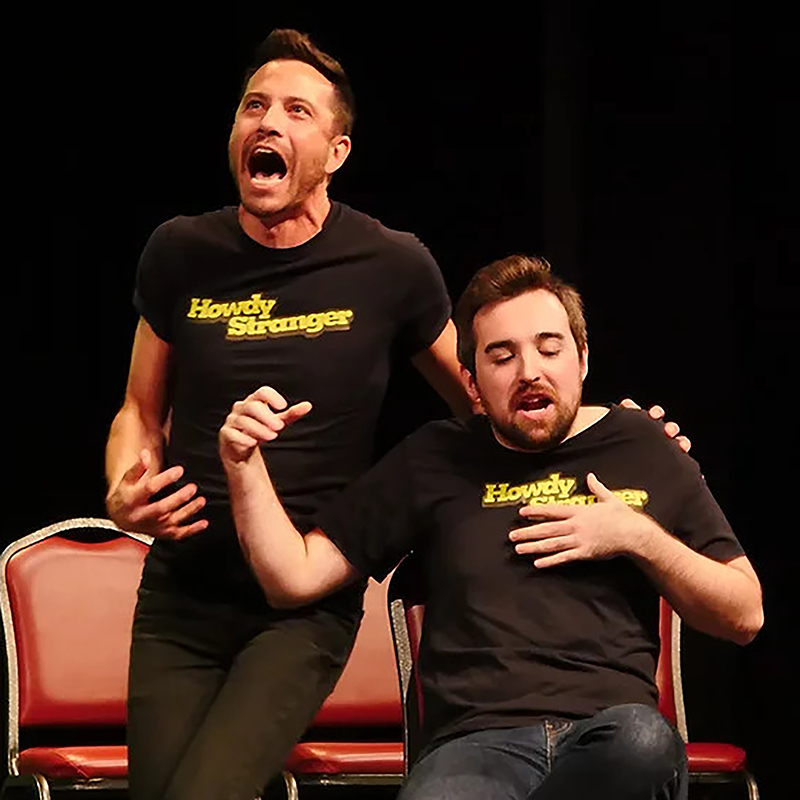 If it's been a while since you've done dinner and a show for date night (or just a fun evening out with friends), spring is the perfect time to start going out. And doing so need not be stressful: You can avoid big city traffic and long waits for dinner reservations by keeping plans local.
Most of Bergen County's theaters and stages have reopened for in-person shows—comedies, dramas, fundraisers and more—and there's never a shortage of dining options nearby. Below are some of our area venues with upcoming performances paired with some tried-and-true restaurants (be sure to check seating availability) that are just steps from the theater doors:
See It: Howdy Stranger Improv Comedy Show, April 23, 8 p.m. Hackensack Cultural Arts Center, Hackensack. The performance is completely made up on-the-spot, and it's all inspired by audience suggestions.
Eat Here: Casual Habana Café, 125 Main St., Hackensack, 201.880.9844; LT Bar & Grill, 390 Hackensack Ave., Hackensack, 551.287.6333; The Picco Tavern, 160 Prospect Ave., Hackensack, 201.880.8750;
See It: Crying on the Camino—A Special BCP Fundraiser, May 7, 8 p.m. Bergen County Players, Oradell. Actress Celeste Mancinelli's funny and deeply moving one-woman show recounts her 200-mile walk on the Portuguese route to Santiago de Compostela.
Eat Here: Calabria, 239 Kinderkamack Rd., Oradell, 201.523.9228; The Lab Burger Co., 235 Kinderkamack Rd., Oradell, 201.261.7700; Joyce Chinese Cuisine, 478 Kinderkamack Rd., River Edge, 201.261.8858
See It: Follies, beginning May 6, 8 p.m. The Players Guild of Leonia. The show is based on the book by James Goldman featuring music and lyrics by Stephen Sondheim.
Eat Here: Dante's Italian Restaurant, 373 Broad Ave., Leonia, 201.592.9071; Fontana Tritone, 248 Fort Lee Rd., Leonia, 201.242.9040; Nakahara Japanese Restaurant, 299 Broad Ave., Leonia, 201.482.4358

What are your favorite date night spots in Bergen County? Email your recommendations to editor Rita Guarna.