Bergen Music Stores To Get You Jamming
These shops offer more than new and used instruments—lessons, rentals and repairs are also their specialty.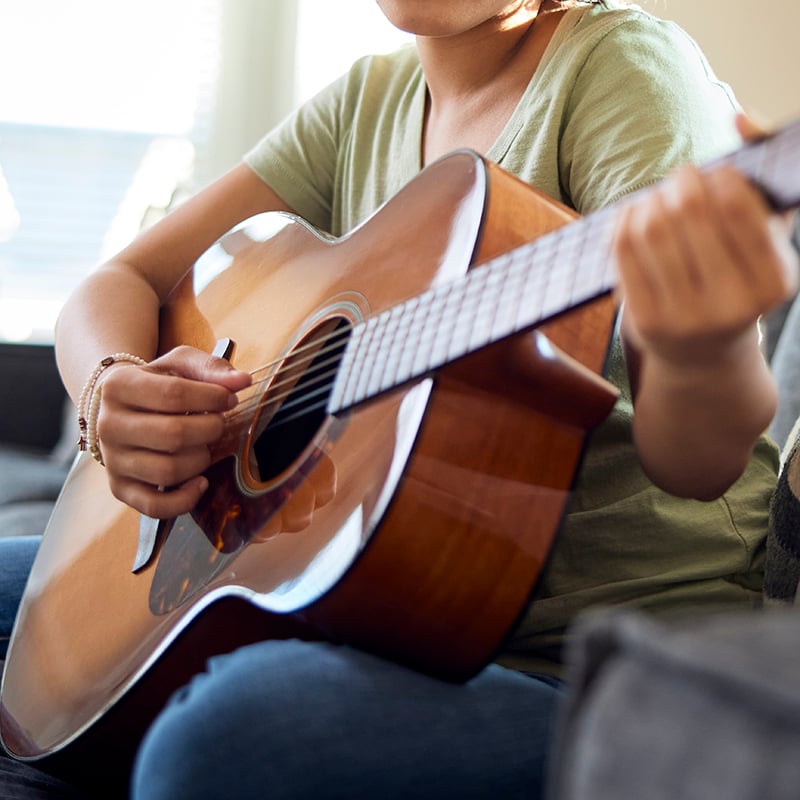 Perhaps you played piano decades ago or tried to teach yourself "Blackbird" on the guitar during the pandemic. Whether you're an accomplished musician or simply still learning to play, May 22 is the day to take your creative endeavors to the next level—it's Buy A Musical Instrument Day!
You may enjoy the well-loved hand-me-down bass or your grade-school saxophone, but it might be time for an upgrade. Below are five Bergen music stores where you can browse, try out and buy your next instrument. And if you're looking to fine-tune your skills—or learn a new one—each of the shops offers lessons to students of all levels!
Guitar Center, Paramus. Besides offering a large selection of instruments for purchase or rent (guitars, drums, brass, keyboards and more), sheet music, recording equipment and accessories, music lessons for all levels are taught in-store. They also offer song-writing lessons for a variety of instruments.
*240 Rte. 17 N., Paramus, 201.576.9869
Lark Street Music, Teaneck. Looking for new, used or rare stringed instruments? You'll find them all at this neighborhood shop, which has been around since 1999. They've been outfitting new and veteran musicians with gear, offering lessons and repairing equipment for both amateur and pro clients—they've worked with acts like The Rolling Stones, Sheryl Crow and Conan O'Brien, among others, over the years.
*479 Cedar Ln., Teaneck, 201.287.1959
O Di Bella Music, Bergenfield. This family-owned shop has a variety of new and vintage instruments, including guitars and amps, brass and woodwinds and drums and percussion. Lessons in all styles of music are offered for all skill levels and ages.
*456 S. Washington Ave., Bergenfield, 201.385.5800
Rutherford Music Exchange, Rutherford. You'll find some of the top brands in musical gear—Jackson guitars, Casio keyboards, Marshall amps—at this 30-year-old shop. Repairs, rentals and lessons for you or your entire band are available too!
*39 Park Ave., Rutherford, 201.933.8683
Woodside Music Studio, Park Ridge. The unassuming storefront boasts a big collection of acoustic and electric guitars, basses, drums, amps, reeds, cables, strings and much more for anyone to get started—or keep jamming. Still learning chords? In-person and virtual lessons are offered to students from 5 to 50 years old…and beyond!
*134 Park Ave., Park Ridge, 201.391.0667
Did we miss your favorite music store? Tell us about it on Instagram @bergenmagnj.