Sponsored Content
Bergen New Bridge Medical Center Brings Healthcare To Local Supermarkets
Bergen New Bridge Medical Center has established CareRite Now.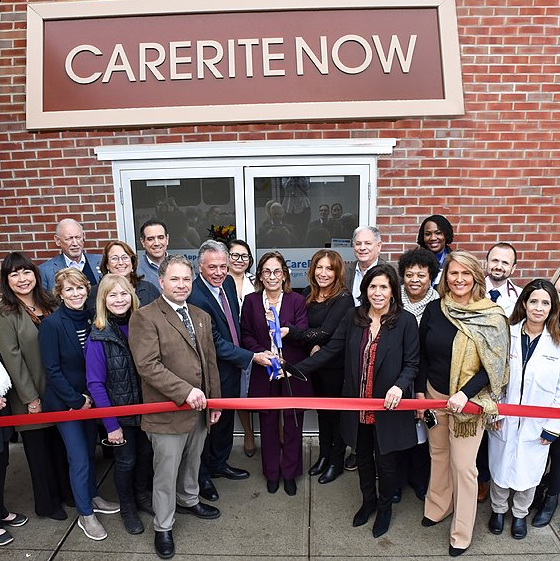 Wellness and access to quality and convenient care has never been more important. Responding to the needs of its diverse communities, Bergen New Bridge Medical Center has established CareRite Now, an exciting new line of healthcare services made possible through an innovative partnership between Bergen New Bridge and Inserra Supermarkets to bring healthcare right into your favorite neighborhood Inserra ShopRite locations. 
CareRite Now furthers Bergen New Bridge's commitment to the community's health needs as the Medical Center continues to lead the way in healthcare access by bringing compassionate, quality care to its neighbors when, where, and how they need it. The CareRite Now centers are more like a private practice than typical urgent care.
The experienced healthcare providers staffing CareRite Now include physicians and nurse practitioners. CareRite Now provides sick and wellness visits as well as athletic, camp and school physicals. The CareRite Now healthcare providers can also perform EKGs as part of an exam. 
CareRite Now also offers point of care testing for flu, COVID-19, and RSV. Vaccinations for shingles, COVID-19, flu and even the high dose flu shot recommended for seniors are available. Providers can also give tetanus shots, perform lab testing, and conduct blood draws.
Plans are underway for Inserra Supermarkets dieticians and nutritionists to collaborate with Bergen New Bridge and CareRite Now providers to create programs, offer education, and more to improve the quality of life for community members.
The first CareRite Now opened in November 2022 in the ShopRite of Wallington and the newest location in the ShopRite of New Milford opened in January 2023. Bergen New Bridge and Inserra Supermarkets plan to open many more locations in 2023 throughout Bergen County.
CareRite Now accepts self-pay, all major insurance plans, Medicare, and Medicaid and has multi-language capabilities including English, Polish, and Spanish.
For more information, visit https://www.newbridgehealth.org/carerite-now/.