Bergen's Best Burgers
Steve's Burgers in Garfield has received national (and televised!) acclaim. And we got chef Steve himself to share one of his specialty burger recipes so BERGEN readers can make the deliciousness at home.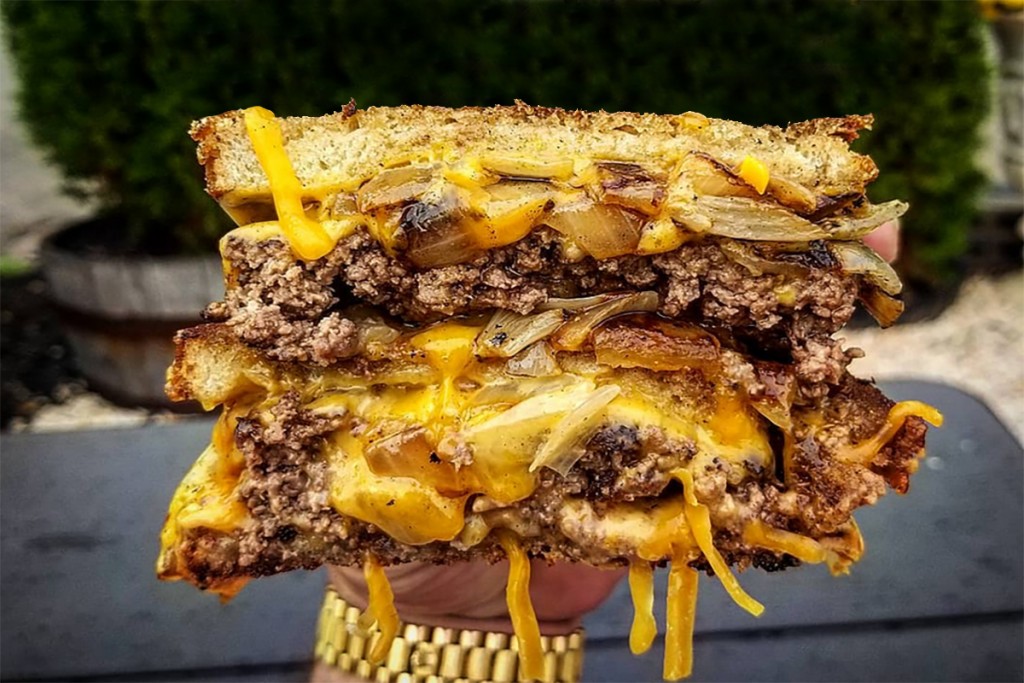 Have you heard of Steve's Burgers? It's a blink-and-you'll-miss-it storefront on Route 46 in Garfield that doesn't like look much from the outside. But owner Stephen Chrisomalis' burgers, cheesesteaks and hot dogs are so good they've garnered national attention. In fact, the roadside burger joint, which has a second location on Passaic Street, appeared on the July 15 episode of Cooking Channel's series Food Paradise, which spotlighted the fast food restaurant's outrageous creations.
Steve's was also recently featured in Food Insider in a clip where devoted customers—in masks, of course—talked about just how epic the menu really is and why the food is worth going out of your way for during the pandemic. Watch below:
But because you unfortunately can't taste the burgers through your TV or computer screen, we got Steve himself to share a recipe with BERGEN readers for The Patty Melt, one of his most popular menu items, so you can make it for yourself at home.
Check out the recipe below, and be sure to stop by one of Steve's two Garfield locations to taste a renowned burger made by the one and only Steve himself!
The Patty Melt
Yields: 1 serving
Ingredients:
1 8-ounce 80/20 ground beef patty, shaped the same way as your rye bread of choosing
2 slices seedless rye bread
4 slices American cheese
1 large white onion
butter
Directions:
Butter and toast one side of the rye bread in a skillet on low heat with two slices of cheese on each slice. Melt as you would for a grilled cheese. Form your fresh chop meat into the shape of your bread on a 350-400°F skillet or BBQ. Place your patty on the skillet and sear each side for about 2.5 minutes or according to your preferred temperature.
In another skillet, slice the white onion in thin half-inch slices and sauté with butter, salt and pepper. After your burger is cooked, top with fried onions, put the patty on one side of the rye bread and cover with the other side while still in skillet. Apply pressure to bond the sandwich together.
Cut the sandwich in half and enjoy with a little A1 sauce, ketchup or both.
To make it the Steve's way, add some thinly-sliced rib eye steak on top of the onions before you close the sandwich and apply pressure.