Bergen's Cover Girl 2010
We invited, they entered, and here they are: the Bergen beauties who won our Second Annual Cover Girl Contest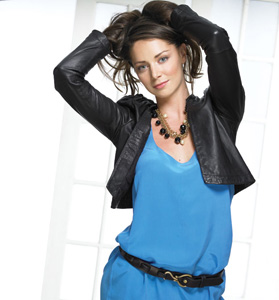 "Tall and tan and young and lovely, the girl from Bergen County goes walking…"
With apologies to the lyricist of "The Girl from Ipanema," we couldn't resist waxing melodic. If you'd had the pleasure of judging a "cover girl" contest open to Bergen residents-as we did recently-you too would be wowed at the level of gorgeousness to be found in our fair county.
After the success of our first Cover Girl Contest last year, we wondered if this year's competition could compare. Silly us! As entries flooded in, we were once again amazed by the beauty and talent of the entrants, who ranged in age from 18 to 53.
How to choose?
Each one was beautiful, accomplished and articulate about her Bergen pride. Here are real Jersey girls (look and learn, Snooki and JWoww!).
Our judges narrowed the field to 14 finalists, then to the final five-each of whom got to have a professional photo shoot at Springston Studios in Manhattan, where she received a gift bag, including tickets to a Broadway show and products from Sportline, L'Oreal, Garnier, Lindi Skim, Elemis and Bumble and Bumble.
Our top three also received gift certificates to Omni Health Professionals medi-spa in Oakland. Meet our winners on these pages. Also, see who you, our readers, chose as your favorites – nearly 2,700 votes were cast. And don't be surprised if you break into song: "And when she passes, each one she passes goes … ahhh."
Judges
Rita Guarna, Bergen Health & Life's editor in chief; Dan Springston, noted fashion photographer; Sarah Leckie, Bergen Health & Life's art director; and Stephen Vitarbo, art director at Wainscot Media.