Bergen's Got Talent: Holy Angels Musicians Show Their Talents
The school's Jazz Ensemble brings down the house with their funky rendition of "Green Onions."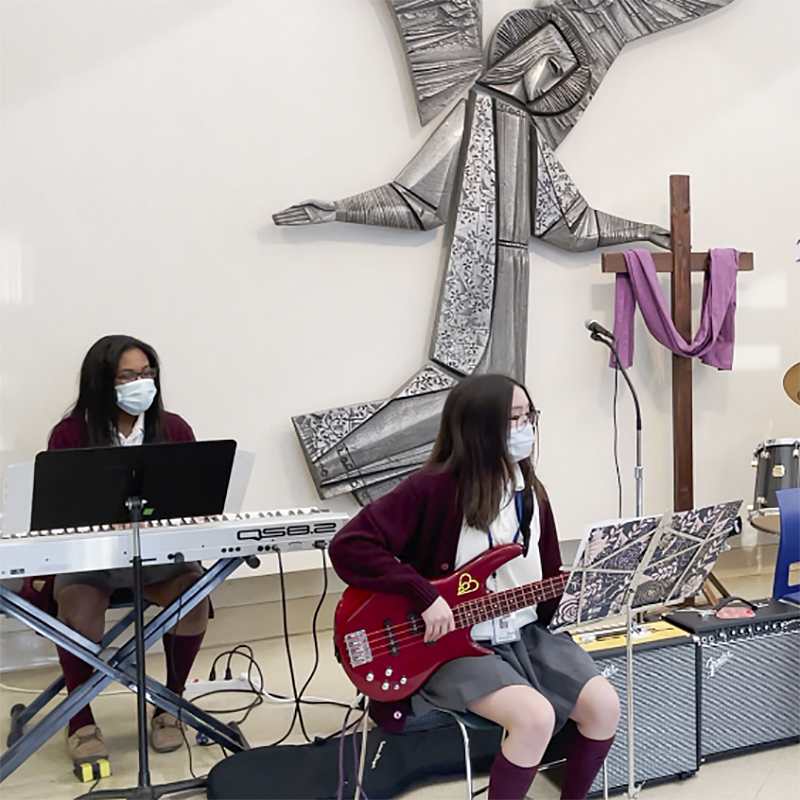 The Grammys may be music's biggest night, but the students at Academy of the Holy Angels in Demarest spent all of March showcasing their musical talents. As part of Music in Our Schools Month, AHA's vocalists and musicians—many of whom have performed at venues around the globe—held pop-up mini concerts in every corner of the school's campus.
This year, performers included vocalist Caitlin Neville of Dumont, violin players Samantha Shah of Demarest and Faith Youn of Closter, and pianist Emma Yale of Westwood. The AHA Jazz Ensemble also got together and played their rendition of "Green Onions" by Booker T. & The M.G.'s. The Ensemble members are Camila Latinsky-Ortiz of Englewood, Lizelle Bacolod of Fort Lee, Arielle Maravilla of Leonia, Elise Kim of Cresskill, Catherine Raimondi of River Edge, Theresa Wilson of Norwood, Isabel Stein of Rutherford, Myra Bocage of Chestnut Ridge, N.Y., and Annalise Olsen of Stony Point, N.Y.
Give the Ensemble a listen below:
Do you know someone with great musical or vocal talent? Email a photo and brief details to Editor in Chief Rita Guarna to be considered for inclusion in an upcoming newsletter.