Berry Blues
No, we're not color blind. Named after an Italian song, this tasty cocktail hits all the right notes.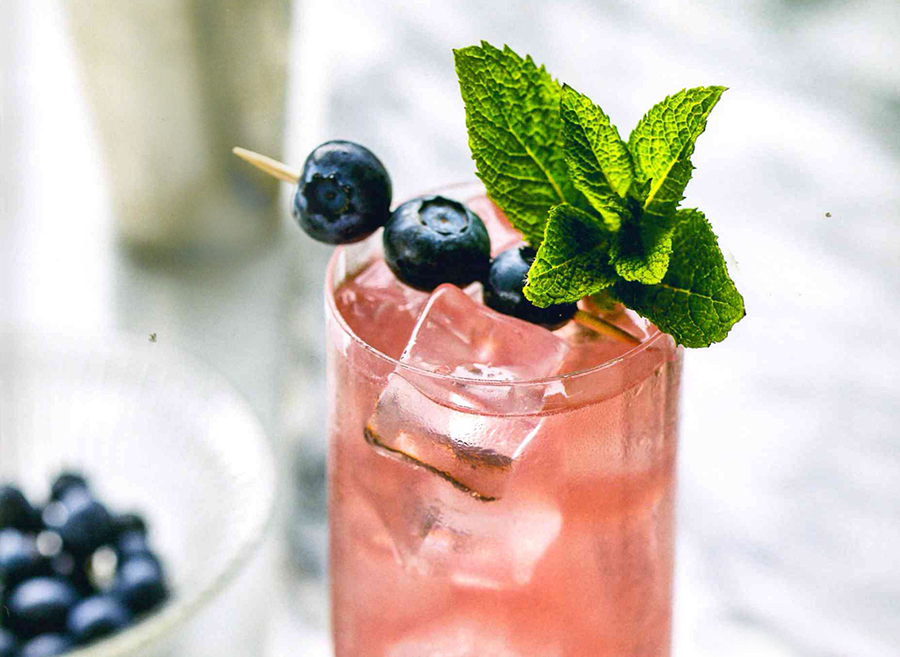 Torpedo Blu
Ingredients
2 oz. blanco tequila
4 tsp. blueberry liqueur
1 tsp. simple syrup
2 Tbs. fresh lime juice
elderflower tonic water, to top
mint sprig, to garnish
resh blueberries, to garnish
Directions
Pour all the ingredients except the tonic water into a shaker and shake well. Strain into a collins or highball glass full of ice cubes, then top with the tonic water. Garnish with a mint sprig and fresh blueberries.
Instead of using elderflower tonic, substitute the simple syrup in this recipe for elderflower syrup, which is available in most supermarkets. Then top off with regular tonic. They're both easier to find, and you won't have to make a simple syrup." —Russell Zimmerman, corporate beverage manager at 40 North Restaurants, parent company of Office Tavern Grill, Ridgewood