Big Steaks, Big Game
A Philly native who now lives in Glen Rock brought—what else?—homemade cheesesteaks to the viewing party, where he watched the Eagles clinch a spot in the Super Bowl.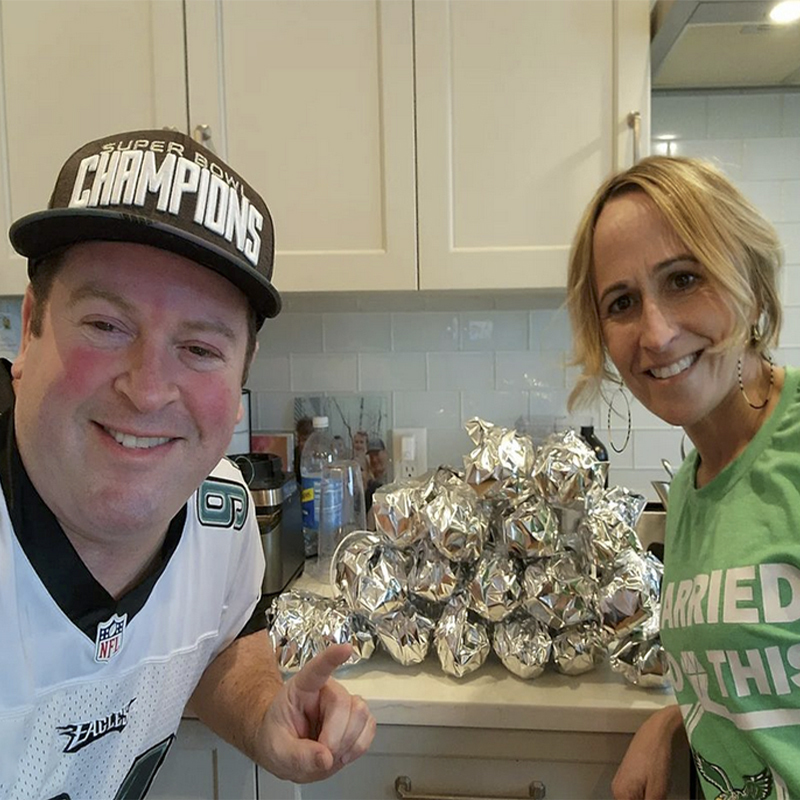 Who's ready for Super Bowl Sunday? The Main family of Glen Rock sure is. Ryan Main, who hails from a town right outside Philadelphia, attended a neighbor's NFC Championship watch party with his wife, Addie, on Sunday to cheer on his beloved Eagles. And of course, this Philly guy was in charge of the cheesesteaks. "I made the cheesesteaks from my experiences in the city of Philadelphia," he tells BERGEN. "I got the ingredients at BJs!" To watch the Eagles play the Kansas City Chiefs in next week's big game, Main plans to celebrate with other Glen Rockers, Eagles fans in particular. "We're going to cater for SBLVII so we can stay focused on the game and the commercials," he says. "Go Birds!" For more of what's going on around Bergen County, follow us on Instagram @bergenmagnj.