Black & White… and Shades of Gray
Keep it simple—and stylish. That's what a local designer did when transforming an Edgewater living room with a killer view of manhattan.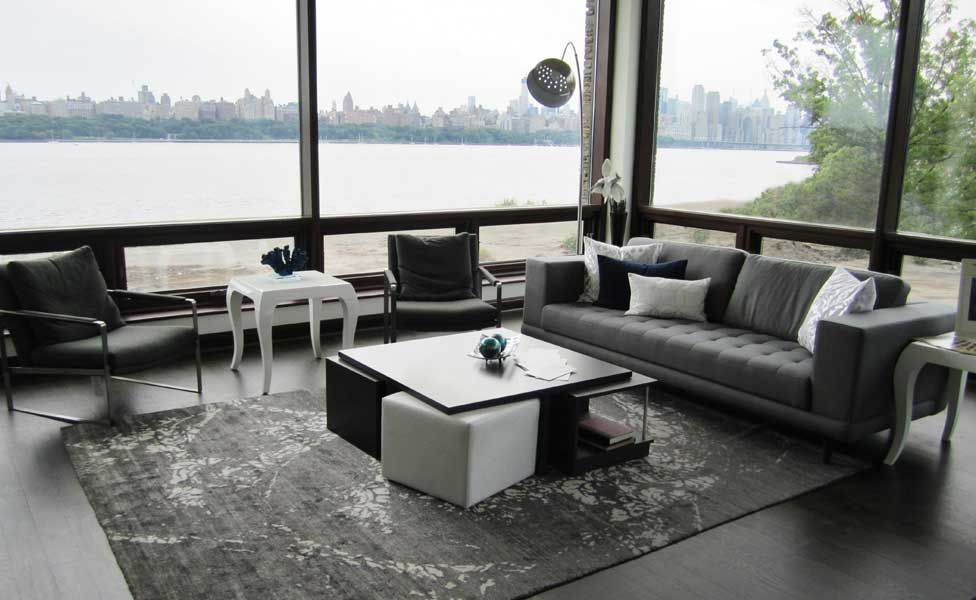 The challenge: design a living room that complements—and doesn't distract from—the killer view of Manhattan from this condo at The Pearl in Edgewater. "My vision for the space was to make it very clean and contemporary to reflect the New York City lifestyle," says Fulya Can, head designer at Lazzoni in Paramus. She achieved that goal by choosing modern furniture and accessories with clean lines (no hint of fussiness here) in a neutral black, white and gray color scheme. Note the boxy arms on the tufted gray sofa, gleaming black and silver arm chairs, shiny white lacquer side tables and gray abstract rug anchoring the space. In the center of the living room is one of Lazzoni's signature pieces—a coffee table featuring two pull-out white leather poufs and two side cubes. "It's very functional," notes Can. "The poufs add extra seating, and the cubes act as side tables." Lazzoni is one of several furniture stores in Bergen County to offer interior design services. For a list of others, click here.