Bouncing your Way to Better Health
Burn calories with a trampoline workout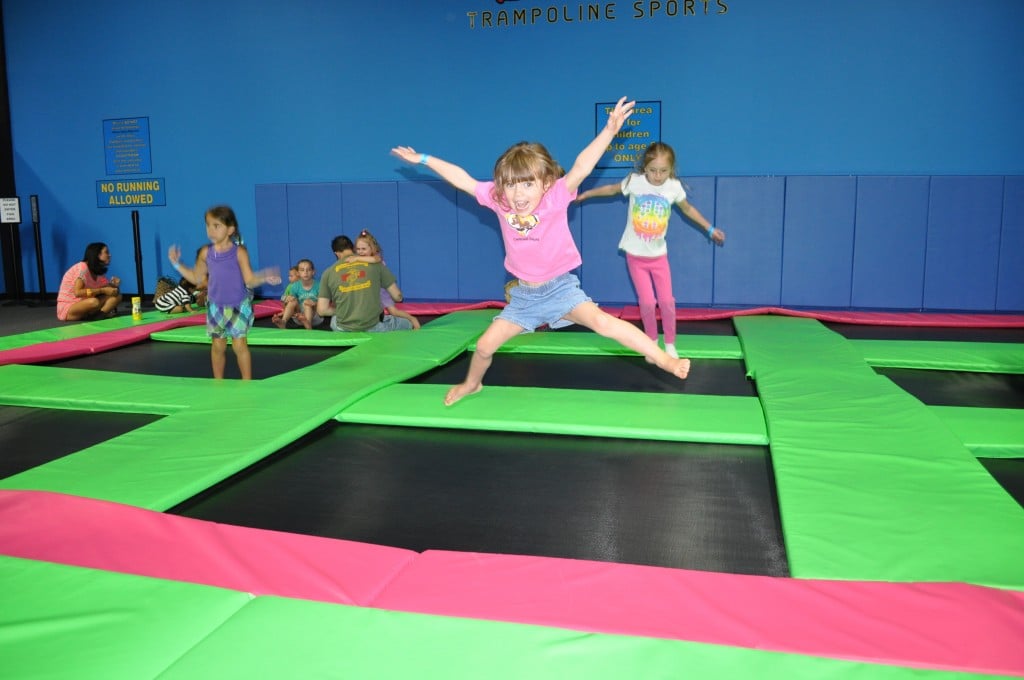 Are your kids bouncing off the walls? Channel that energy into exercise at Bounce Trampoline Sports near the Palisades Center Mall in Valley Cottage, N.Y. The 25,000-square-foot facility, which opened last November, offers huge courts of interconnected trampolines where kids of all ages—and yes, even adults—can jump to their hearts' content.
In addition to open bounce times, the center offers aerobics and acrobat classes, boot camp, pickup dodgeball games and league play, slam dunk basketball, gymnastics and tumbling training.
For this fall, Bounce is developing a pilot program called Get Fit & Feel Great, in which 25 kids ages 12 to 15 will meet three times a week for eight weeks of trampoline-based activities and games, plus fun workshops on creating healthy snacks. The classes will be lead by head fitness trainer Victor Byrne, who coaches some of New York's best young diving champions at SUNY Purchase in Westchester, and Michael Wald, M.D., director of nutritional services at Integrated Medicine of Mount Kisco. At the start of the program, participants will meet one-on-one with Dr. Wald to weigh in and talk about their goals, and as the program processes, they will learn about how to make healthier food choices. The Rockland Farm Alliance, based at Cropsey Farm in New City, N.Y., will provide organic and locally grown vegetables for the kids to sample so they can try new foods grown in the area and see the difference it can make when something is grown without harmful chemicals and picked fresh. A trip to the farm is also planned during the program to learn about how caring for the earth affects the food we eat. The fee for the program (which starts in mid-September) is $195. Call 845.268.4000 or visit bounceonit.com for more information or to sign up.
Related Read: A New Spin on Spinning