Boy Scout Banks on Blood Drive
Local Eagle Scout candidate needs blood donors to reach goal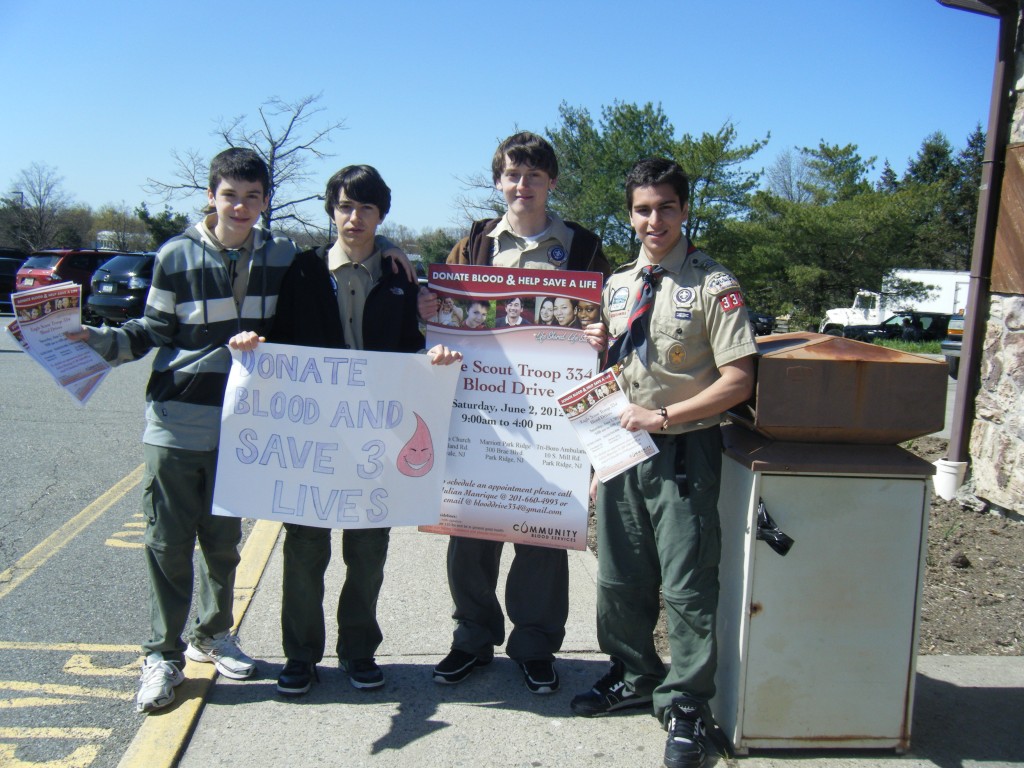 While earning the rank of Eagle Scout, 17-year-old Julian Manrique of Montvale is hoping to save some lives along the way—and he needs your help. The junior at Pascack Hills High School has organized a blood drive for this Saturday, June 2, and is trying to reach a goal of 100 donors.
"I chose this project to create awareness about blood donation in the community," says Manrique, who has been a Boy Scout since age 6. "Each blood donation can save up to three lives."
You can give at three different locations—the Park Ridge Marriott, St. Paul's Episcopal Church and the headquarters of the Tri-Boro Ambulance Corp. The drive will be held from 9 a.m. to 4 p.m. Giving blood takes about 10 to 12 minutes and the whole process—registration, medical history, a mini physical, blood donation and refreshments—will require about an hour and 15 minutes.
If you want to help but are unable to attend the drive on Saturday, you can donate blood at your convenience under the name "Eagle Scout Troop 334 Blood Drives" at Community Blood Services in Paramus.
Sign up by calling Manrique directly at 201.660.4993 or e-mailing him at blooddrive334@gmail.com.
Julian Manrique heads up a blood drive in Montvale