Bram Alster, D.M.D., Jason Alster, D.D.S.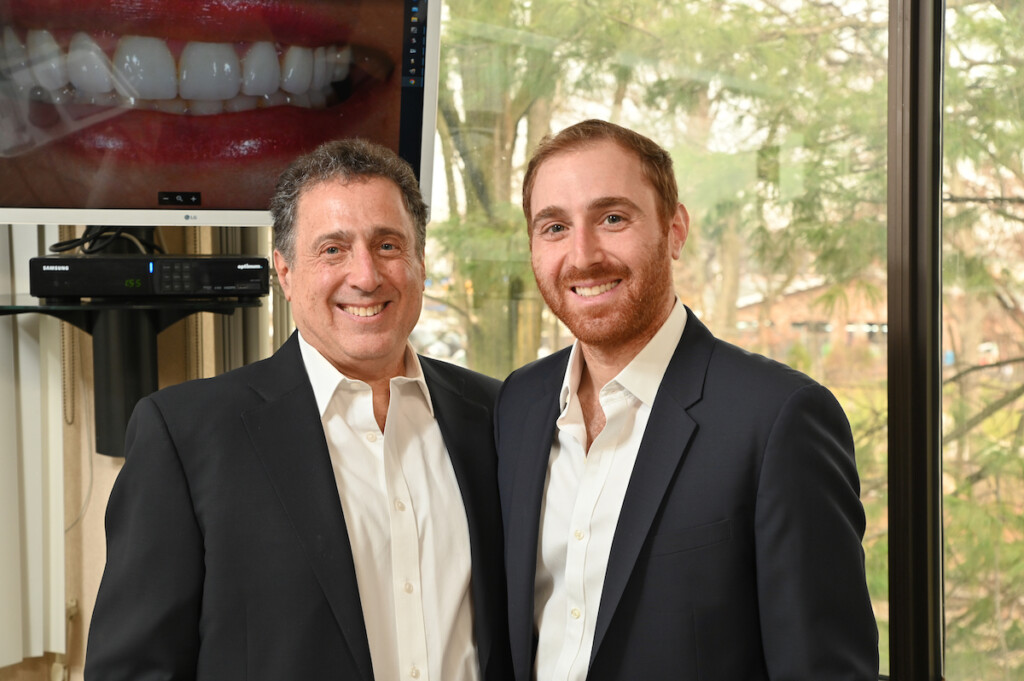 20-20 Fair Lawn Ave., Fair Lawn, NJ 07410 • 201.797.3044 • www.bramalsterdmd.com
For more than 30 years, Dr. Bram Alster has been dedicated to improving the oral health of New Jersey families. For the past eight years, Dr. Alster is proud to have his son, Dr. Jason Alster, practice with him carrying on the long-standing tradition of superior family and cosmetic dental care. Together with their staff, they deliver uncompromised quality and comfort to provide patients with healthy, beautiful smiles. "Delivering nothing short of excellence with integrity remains our ultimate goal," says Dr. Bram Alster.
Both doctors emphasize the importance of educating patients by explaining different options for appropriate treatment. "It's important that patients feel physically and mentally at ease," says Dr. Jason Alster. "Our entire team helps achieve this important objective!" In their welcoming state-of-the-art office, services include dental implants, crowns, porcelain veneers, bonding, whitening, Invisalign, and now Botox. Cosmetic procedures are performed to look natural and subtle. "We design smiles that conform to a patient's facial features to achieve a harmonious, beautiful appearance," notes the father-son team.
Dr. Jason teaches dental residents at Hackensack University Medical Center and also practices part-time in Manhattan. He is a member of the Bergen/Rockland Dental Study Club. Dr. Bram remains on staff at St. Joseph's University Medical Center. Both doctors are members of the ADA, AGD and are "Fellows" of the International Academy of Oral Implantologists.