Breast Cancer Survival: Attitude is Everything
Freehold resident believes optimism is the best medicine in treatment and recovery.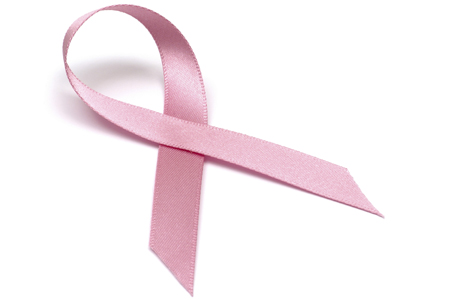 In 2004, 51-year-old Freehold resident Fran DiTringo and her husband Anthony boarded a cruise ship and headed to the Mediterranean to celebrate their 30th wedding anniversary. "I wasn't going to cancel the trip because of it," says DiTringo. "That would have been crazy."
The "it" she refers to was a lumpectomy of her left breast, where a biopsy performed just weeks prior confirmed that the spots detected during a routine mammography were, in fact, cancer. While most people would have had difficulty thinking about anything else—much less enjoying a vacation— DiTringo's decision to take the trip was characteristic of her attitude. "When I learned I had cancer, I knew I had two choices: Dig a hole and jump in, or be strong and positive," she says, adding that the latter has been her mantra from that day forward.
When the mother of two returned home she underwent a quadrantectomy, in which one quarter of breast tissue is removed. The cancer, diagnosed as Stage 2B, was in five lymph nodes. Two months later she had a mastectomy and reconstructive surgery, followed by eight treatments of chemotherapy, 30 treatments of radiation and one year of Herceptin, a medication given to patients with HER 2+ breast cancer.
Still, DiTringo, who has no family history of breast cancer, refused to dig that hole. "I remember at my first appointment with the oncologist, the nurse said, 'I want to tell you one thing: You're not going to die.' That's all I needed to hear," she says. "I remember thinking that I wanted to be around to see my sons get married and have kids."
She faced her treatments and subsequent surgeries with a smile on her face and hope in her heart. "If I didn't live through the experience, I wouldn't believe how a positive attitude can change an outcome. But I truly believe that made the difference in my treatment and recovery," she says.
In 2005 DiTringo participated in her first Susan G. Komen Race for the Cure. Each year since, she's been a team captain, making the Pink Honor Roll for being among the top 100 individual fundraisers. "This is my way of giving back," she says. "Every year it's emotional and I realize how lucky I am to be a part of this organization."
DiTringo actually started giving back before she ever donned a pink T-shirt. An inherent nurturer, she began sharing her experience and supporting others in treatment, including one woman recovering from a double mastectomy. "She told me I was her guardian angel, but I got so much from helping her," she insists. "I told her, 'You couldn't have gotten anything more from me than I got from giving.'"
Today, DiTringo never thinks about the cancer returning and is grateful for the experience. "Getting breast cancer was the worst and best thing that could have happened to me," she says. "It put so much perspective into my everyday life."
It seems fitting that she, an eight-year survivor, will celebrate her 60th birthday in October during Breast Cancer Awareness Month. It is also when she and her husband will celebrate their 39th wedding anniversary. Perhaps another cruise is in order.
By Diana St. Lifer