Brian P. Trava, D.M.D. • Sujean Oh, D.D.S. Alison Petix, D.M.D. • Seung Shon, D.M.D.
New Jersey Root Canal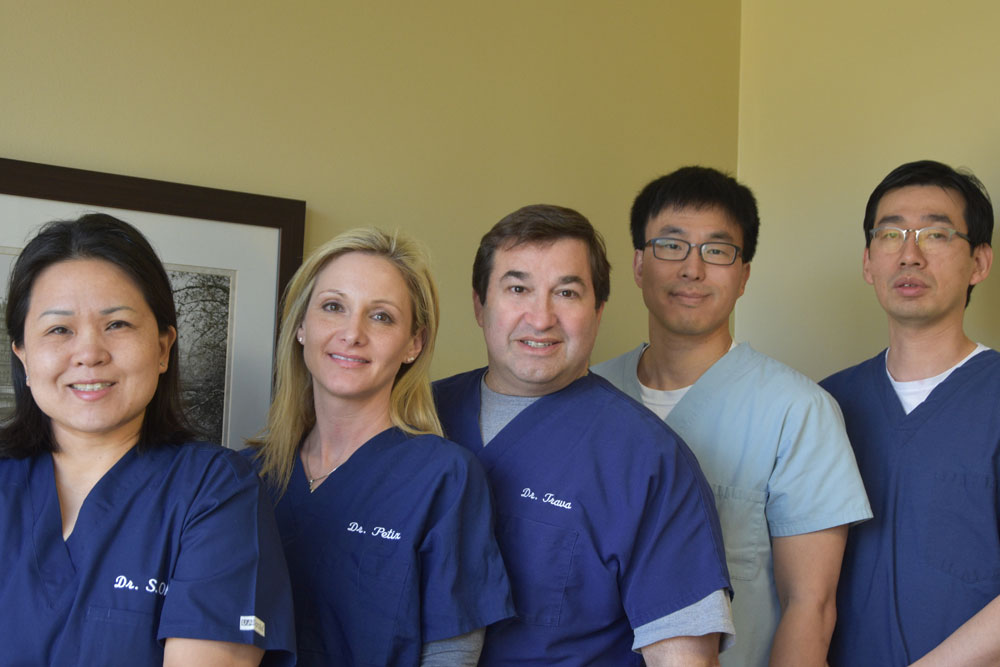 SAVING A TOOTH with root canal is preferable to extraction. Our office specializes in diagnosing, root canal, fixing root canals, special needs patients and sports trauma. New Jersey Root Canal is comprised of endodontists with diverse educational backgrounds working in a team approach to save teeth.
The defining new standard of care for root canal care now consist of the use of surgical microscopes, 3D imaging and lasers. These standards increase the success rate to make root canal the most financially sound long term treatment for a tooth. Satisfaction comes when a tooth is saved after the patient has been told to have it removed. We field a great deal of trauma. The use of stem cells to regenerate nerves in children's teeth caused by trauma has been a great achievement in our practice. Parents are shocked when they hear the words, "No root canal."
The doctors have vast experience with complex cases and all have been fortunate to share Top Doc awards. We are grateful to the great patients and doctors we work with. New to the practice also shown above is Jae Oh, D.D.S.
680 Kinderkamack Rd., Oradell, NJ 07649 • 201.261.6900 • njrootcanal.com