Bringing Back BergenPAC
What it's been like to preside over the reopening of the county's preeminent show venue.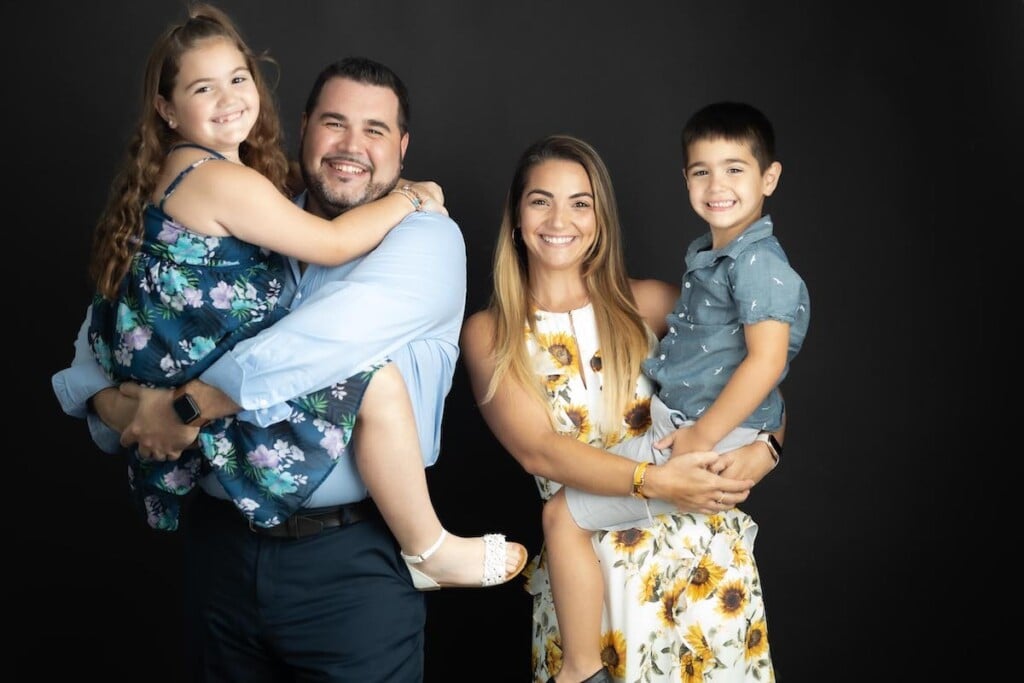 First it was the pandemic, then a much-needed renovation. In September 2022, when Alexander (Alex) Diaz became executive director of the Bergen Performing Arts Center (bergenPAC), the theater was preparing to reopen after a long period of being shuttered. Promoted from artistic director of education at the facility's Performing Arts School, Diaz oversaw completion of a $10 million restoration of the 97-year-old, 1,367-seat auditorium, which now boasts enhanced lighting and sound systems, new seats and carpeting and an expanded lobby and bar. The 38-year-old Ringwood resident and father of two chats with BERGEN about realizing his vision, grabbing a mic and wielding a hammer.
It's been a year since you took the helm of bergenPAC. What do you consider your greatest achievement?
Successfully reopening the theater. When I learned that we had a sold-out show scheduled for early October, I knew I couldn't afford to delay the opening, even though the idea was floated. The success of the reopening was a collective effort, and I am grateful to everyone who played a part in bringing our vision to life.
Any regrets?
Anyone who knows me knows I am constantly moving forward with positivity, so no regrets here!
What's something you do in your job that would surprise people?
I'm very handy with tools and technology. With an old building comes the constant breakdown of a ceiling tile here, a leak there, or something else. I enjoy fixing these small things and making the theater and offices feel like home. I also made technology upgrades to our offices, and sometimes I have to troubleshoot issues. It makes me feel like Batman coming to the rescue.
What advice do you have for would-be performers?
Hone your craft, be persistent and resilient, embrace versatility, build a strong support system, network and collaborate, create your own opportunities, be professional and reliable, take care of yourself and others, be open to feedback, believe in yourself, celebrate small victories and always stay true to your artistic vision.
Who would you most like to see perform at bergenPAC?
Andrea Bocelli and Josh Groban. I sing in both their styles, and I would love to share the stage with them.
You used to give voice and acting lessons. Are you a performer too?
I began my life in the arts through my voice as an eighth grader at New Milford High School. I have sung and performed professionally. I played Billy Bigelow in Carousel at NJPAC [New Jersey Performing Arts Center in Newark] years ago. So if opportunities come up to sing on big stages, I take them. If ever I had the opportunity to sing with Andrea Bocelli or Josh Groban, it would truly be a dream come true.
But you're on the business side now.
I always had an admiration for the actual business of theater and music. When I went to the University of the Arts, I majored in theater management, production and directing with a minor in musical theater. It was the best of all worlds.
Have you ever been starstruck by a performer?
I was starstruck by Yankee great Bernie Williams when I had the opportunity to announce him from backstage. He walked by me, put his hand on my shoulder and said, "Great job, man."
What were the most memorable shows you've seen at bergenPAC?
Willy Chirino, Freestyle Flashback, Les Misérables. And The Price is Right Live, because it was our first show back in October 2022.
Tell us about your family. What do you do when you're not working?
My beautiful wife Desere is a nurse and an amazing mother and wife. My daughter Delilah is 8; my son Alexander is 6; and our yellow lab retriever, Max, is 2. My daughter and son love the arts and love that Papa is "the boss" of the theater. They both play the violin, are active with sports and love to perform. When we are all together, we enjoy swimming, hiking, driving and eating—and playing with Max.
Describe your perfect day when you're not at work.
Playing a round of golf with my family and taking a drive up the mountains. That would be topped off with a great dinner at a Spanish or Cuban restaurant.
What's in store for 2024?
Continued growth in programming and for the school. I want bergenPAC to be the Bergen County and northern New Jersey destination for world-class entertainment and professional arts education programs.
Why are the arts a valuable asset to a community?
They're more than entertainment; they are a fundamental pillar of a thriving community. By fostering creativity, diversity, empathy and cultural understanding, the arts contribute to a society that is enriched, educated and emotionally connected. Creating a more vibrant and resilient society for generations to come is a legacy worth investing in.