Brunch in the Garden
What could be more satisfying than an alfresco brunch on a sunny weekend, blessed with fresh flowers, fine food and good friends?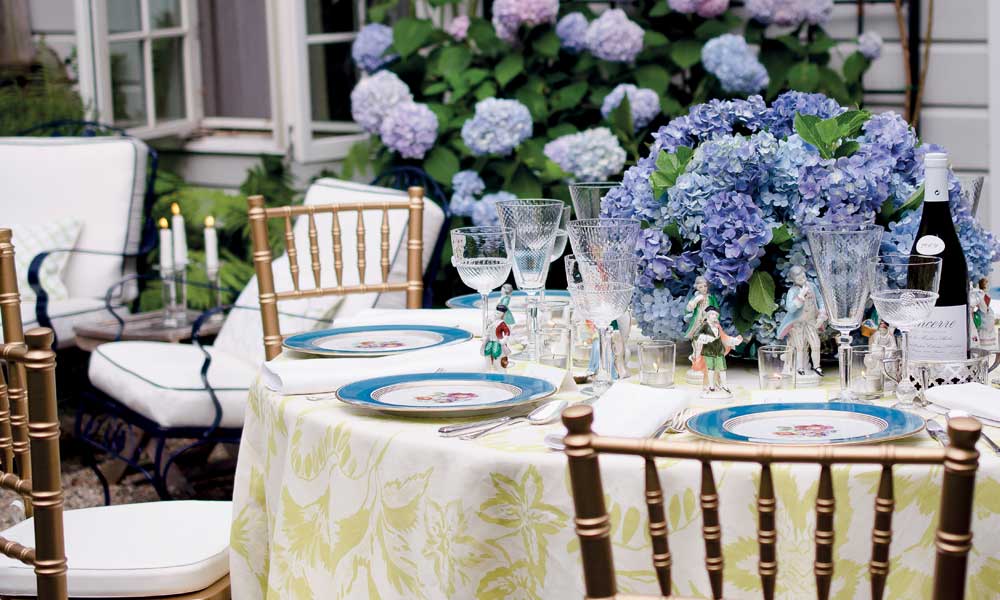 Preparing the perfect brunch can be as reward ing and fun as the gathering. Here, tastemaker Michael Devine conjures up ideas to inspire and excite you. The menu? He starts with something cool: creamy zucchini soup. Then, chilled Sancerre paired with the main course, lamb. But what is superb food without the appropriate setting? Hydrangeas are an ideal pick—big and beautiful, yet with little scent to overwhelm. For some mirth, he introduces fanciful figurines that create a charming conversation piece. His choices hint at the endless possibilities that abound. How will you delight your guests? What surprises will you have in store? Indulge your creativity, enjoy the challenge, and when the day comes, exhale and revel in the weather, the friends, the food, the setting.
Reprinted with permission from © Invitation to the Garden by Michael Devine, Rizzoli, 2014.