Bryan Shumaker, D.D.S.
Beautiful Aesthetic Smiles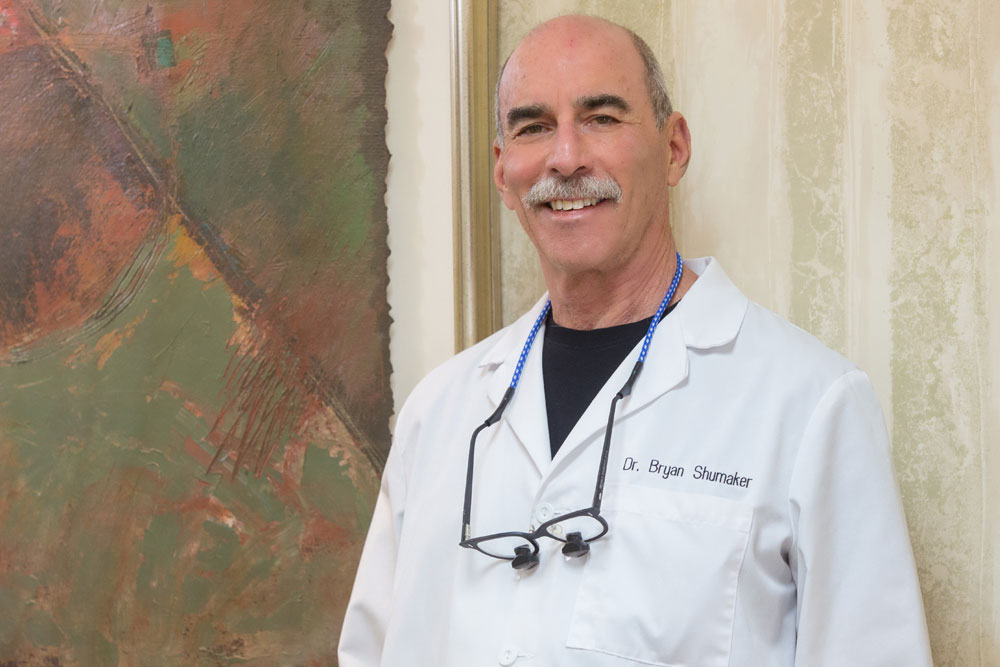 FOR 35 YEARS, Dr. Bryan Shumaker has been providing personal dental care in Colts Neck, to patients of all ages. His success comes largely from his belief in a "health-centered" model of treatment, encouraging patients to address dental problems in their early stages. This often results in better results and a less expensive cost in the long run. Dr. Shumaker's office reflects a relaxed approach to treatment, from the physical surroundings to the caring attitude of his staff. He frequently receives referrals from patients, many of whom have been with him for decades. Dr. Shumaker performs procedures including Porcelain Crowns and Veneers, in addition to routine oral care.
Knowing that patients' smiles affect their self-confidence, Dr. Shumaker dedicates much of his time to re-creating smiles and is known for his esthetic excellence. With an ever-increasing interest in continuing education, Dr. Shumaker is well ahead with his level of advanced training, including participation in courses at Louisiana State University and the Eubank Teaching Institute, both of which attract leaders in dentistry from around the country.
265 Hwy. 34, Ste. D, Colts Neck, NJ 07722 • 732.431.0800 • drshumaker.com