Cadillac Cruisin' in Harrington Park
Two toddlers ride in their new-and-improved truck as their first-responder dad watches on.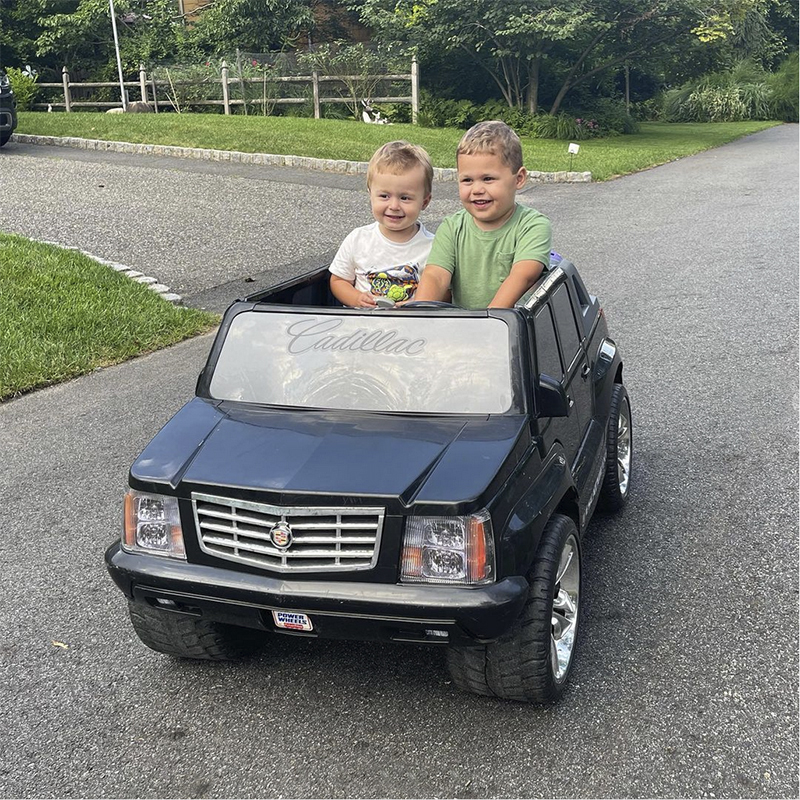 Chris Barron isn't a regular dad, he's a cool dad—and a really handy one at that. The Harrington Park fireman and EMS chief in Norwood acquired a Fisher Price Power Wheels Cadillac for free from a community Facebook page. "Only problem was the battery was only holding a charge for about five minutes after a 14-hour charge," he captioned the photos. But being the handy dandy dad that he is, Barron got to work to fix the battery by reconfiguring the whole system, ultimately getting the truck to drive a full 40–45 minutes on one charge. "It took about an hour to build the new battery system," Barron tells BERGEN. And we'd say his sons, Christopher, 3-and-a-half, and Thomas, 2, are pretty pleased with their dad's hard work! For more of what's going on around Bergen County, follow us on Instagram @bergenmagnj.
Переглянути цей допис в Instagram