Causing A Big Stink
Hundreds of dead fish have been washing up along Bergen's shores. An environmentalist tells us if we should be concerned.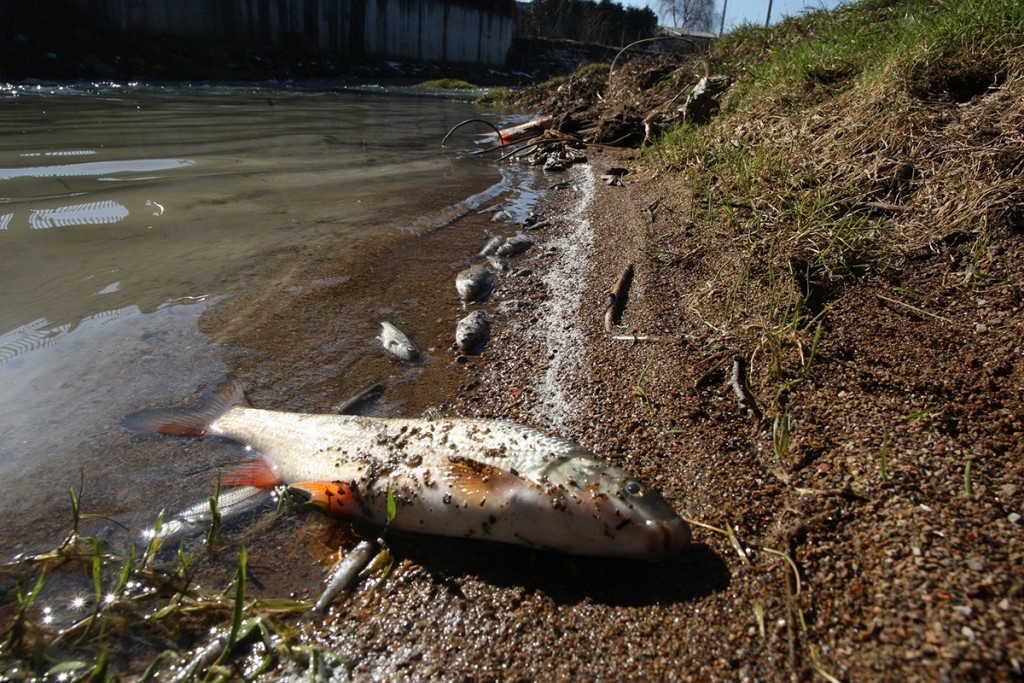 If you've walked along Bergen County's waterways in recent weeks, you might think something fishy is going on—it's not every day that hundreds of dead herring, bass and other species wash up on shore. But that's what has been happening this summer in Edgewater, Fort Lee, Saddle Brook and other waterside towns, where people strolling alongside the Hudson River and the small lakes and streams within Saddle River County Park have been struck by the sight (and smell) of dead, floating fish. "You are immediately hit with the odor of rotting fish," River Edge resident Brandon Coburn says. "The heat definitely contributed to it." Is global warming to blame for these strange occurrences? Pesticides? Pollution?
In tidal waters like the Hudson and Hackensack rivers, fish like menhaden often succumb to "death by misadventure," says Hugh Carola, program director at Hackensack Riverkeeper. He explains: "It happens when they wind up in big numbers in warmer waters with a lot of phytoplankton or algae [the fishes' food source]. Temperatures go up, dissolved oxygen levels go down and fish die. It's not pretty, but it's more or less a natural death." He notes that humans are "partially responsible" for a surge in algae blooms, citing wastewater discharge and fertilizer runoff as contributing factors. The lack of rain in June also likely played a part in streams and lakes, as summer precipitation helps oxygenate and cool warmer water.
"It's alarming to see, but we're not talking about an oil spill, chemical leak or raw sewage dumping," Carola says. "Carrion-eaters like gulls, crows, herons and vultures will help clean things up, though local DPWs might be needed too from time to time."
While the deaths are part of the natural cycle, Carola offers residents tips to help promote healthier waterways. "People can go easy on the fertilizers or at least monitor what you or landscapers put down and when," he says. "Also, learn about how natural systems like estuaries and tidal rivers work. It's quite amazing."