Celebrate Cinco de Mayo at Home
No bars? No problem. Celebrate the Mexican holiday from the comfort of home with these tips to keep things festive.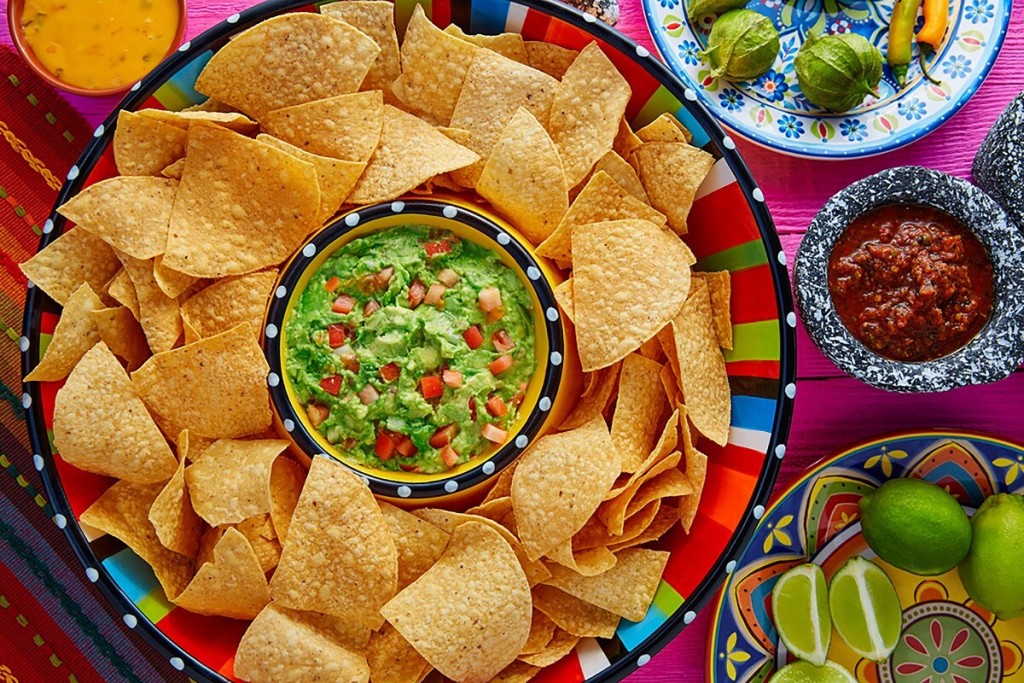 Some larger-scale celebrations like weddings or bar mitzvahs likely had to be canceled or postponed due to coronavirus regulations, but not Cinco de Mayo. The Mexican holiday is typically celebrated with festive dress, parades and authentic food and drink, but it's actually not impossible to celebrate the fifth of May while you're quarantined at home with your family.
Here are some easy ways you can get into Cinco de Mayo mode without even leaving home.​
Support your local Mexican restaurant.
The number one ingredient in any good celebration is food, and it's no different for Cinco de Mayo. Get in the holiday spirit by indulging in Mexican dishes like enchiladas, tacos, guacamole and chips and salsa from your neighborhood Mexican restaurant—most are still open for pickup and takeout amid the pandemic. For example, Blue Moon, with locations in Englewood and Wyckoff, is offering #CincotoGo specials for 2020 with authentic family dinners that feed 4-6 people. You can also throw in party decorations, Patron, or yes, even buckets of Corona (the beer, of course), for an extra charge.
Tequila is the alcohol of choice for Cinco de Mayo. Visit your local liquor store like Super Cellars in Ridgewood or Bottle King in Hillsdale, which both sell many varieties of tequila and are currently offering curbside pickup and local delivery. Then, mix the good stuff into a margarita, combine with some juice or take it as a straight-up shot if you're feeling adventurous. Salud!
Understandably there won't be any parades happening this year for Cinco de Mayo, but instead, tons of Latino celebrities and personalities from Marc Anthony to Eva Longoria are banding together for a live virtual fundraiser. Tune into Altisimo Live, an interactive Cinco de Mayo festival featuring Hispanic entertainers, comedians, chefs, social media influencers and musicians. The goal of the event is to raise money for Farmworkers Pandemic Relief Fund. The fiesta begins across Altimiso Live's social media pages on May 5 at 1 p.m. ET, and the concert itself is at 5!
If you don't want to go out to the store and online grocery delivery hasn't been working out for you, let Hackensack-based Storytime Productions bring the party to you. For $149, they'll have a mariachi girl come to your door—and maintain a safe distance of 6 feet, of course—and hand-deliver a Cinco de Mayo-themed party basket. The basket includes chips, salsa, decorations, maracas and all the essentials for a true Cinco de Mayo celebration. Or, if you've got little ones, you can instead book a special visit from Flora the Explorer—Dora's cousin, naturally—who will bring a gift basket filled with educational games and toys. Book now for May 2, 3, 4 or 5 by calling Darlene at 609.276.3310.
Top off your at-home party with a melt-in-your-mouth flan, the quintessential dessert of Mexico. The traditional treat is a custard of sorts, typically with a sweet layer of caramel sauce on top. If you don't have a family flan recipe to follow, try this easy traditional flan recipe or an updated iteration of flan that includes yummy additions such as Nutella or chocolate.