Celebrate MDW (Without Going Down the Shore)
Your beach day will come, but for now, avoid the crowds and enjoy summer vibes doing other things that are fun in the sun!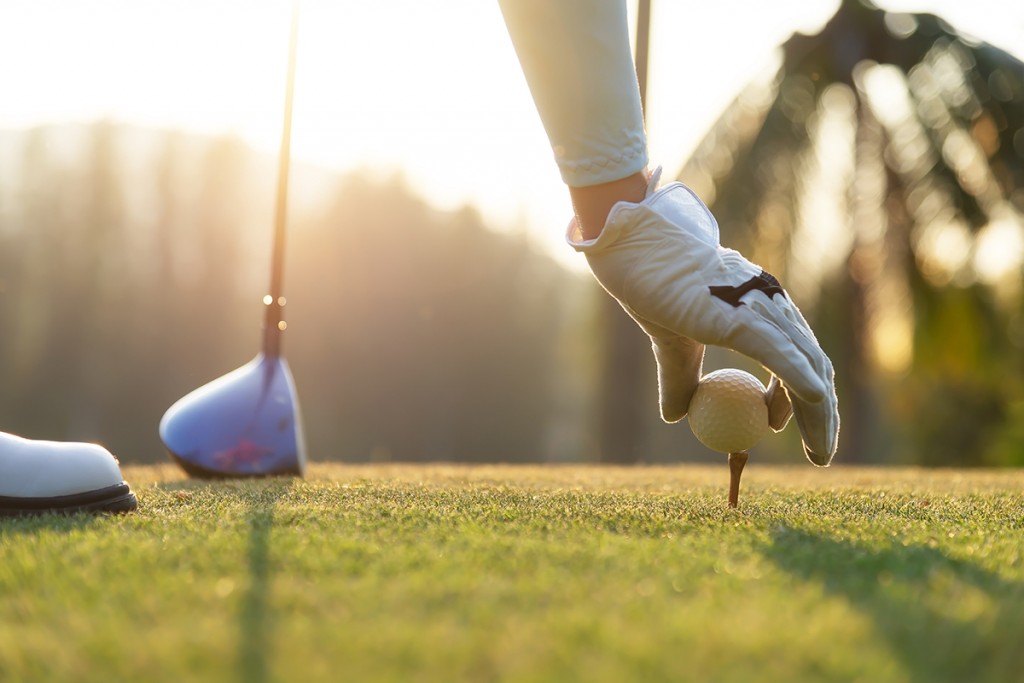 Whether there's a pandemic or not, congregating with large groups may not be your thing—even during Memorial Day Weekend. But just because you're not joining the crowd down the Shore doesn't mean you can't enjoy the unofficial start of summer. Here are ways you can get out of the house and ring in the season.
Be A Sport
Watching pro sports is out of the question (for now), but Gov. Phil Murphy has said you can start playing some of them. Bergen County golf courses are now open to those with pre-registered tee times, and beginning May 22, foursomes will be allowed provided they observe course regulations and social distancing. Not ready for a full round of 18? Driving ranges such as the Closter Golf Center and Bogota Golf and Sports Center reopening on May 22 are a great place for the entire family to take a few practice swings. If swinging a baseball bat or tennis racquet is more your style, batting cages and tennis courts also are permitted to open beginning this weekend.
Drive Through a Zoo
Amateur zoologists who spent the quarantine on virtual trips to the zoo can take an actual ride through a nearby "safari." Though the Bergen County Zoo remains closed, Skylands Stadium in Augusta and Brookhollow's Barnyard in Boonton can satisfy your wildlife fix. Both locations feature a drive-through animal farm complete with adorable alpacas, horses, sheep, goats and more. You'll be required to stay in your car, but lightly tossing baby carrots into the enclosures is encouraged—and appreciated by the animals.
Head to the Shore
No, not down the shore—we're talking about a hike along the banks of the Hudson River. Palisades Interstate Park is roughly 12 miles long, running from Alpine at its northernmost point to Fort Lee and the shadow of the George Washington Bridge. There are scenic lookouts at the top of the cliffs, hiking trails that meander through the woods and along the rocky shores of the Hudson River. The use of grills is currently prohibited, but picnic areas and tables are available for families and small groups.
Fire Up the Barbie
With social distancing in mind, we all are entertaining a little differently at home: smaller groups, 6 feet apart, face coverings. What hasn't changed is the food, and summer cooking means manning the grill. Flip burgers and hot dogs for a quick bite, but for a special cookout, restaurants like Osteria Crescendo in Westwood are offering BBQ kits to feed the entire family. Starting at $149, each order includes grill-ready black angus skirt steak, 2-lbs. of chicken, sweet Italian sausage, marinated veggies and more. Sides and special cocktails are available too!
Enjoy a Cool Treat
Nothing says summer more than a cup or cone of ice cream. Like all New Jersey restaurants, Bergen County's ice cream parlors are now open for takeout and curbside service. Heck, at least they're open! Cone or cup, mint chocolate chip or graham cracker cheesecake, the selection at Van Dyk's in Ridgewood runs the gamut. The same is true at Bischoff's in Teaneck and Brain Freeze in New Milford, which has a convenient drive-through window. And at Conrad's Confectionery in Westwood, you can buy all the ingredients for a build-your-own sundae party: a pint of your favorite ice cream, cones and miscellaneous toppings.