Celebrate National Library Week At These Bergen Library Events
Celebrate the area's 77 (!!!) BCCLS branches with these fun-filled family events, taking place at our libraries over the next week.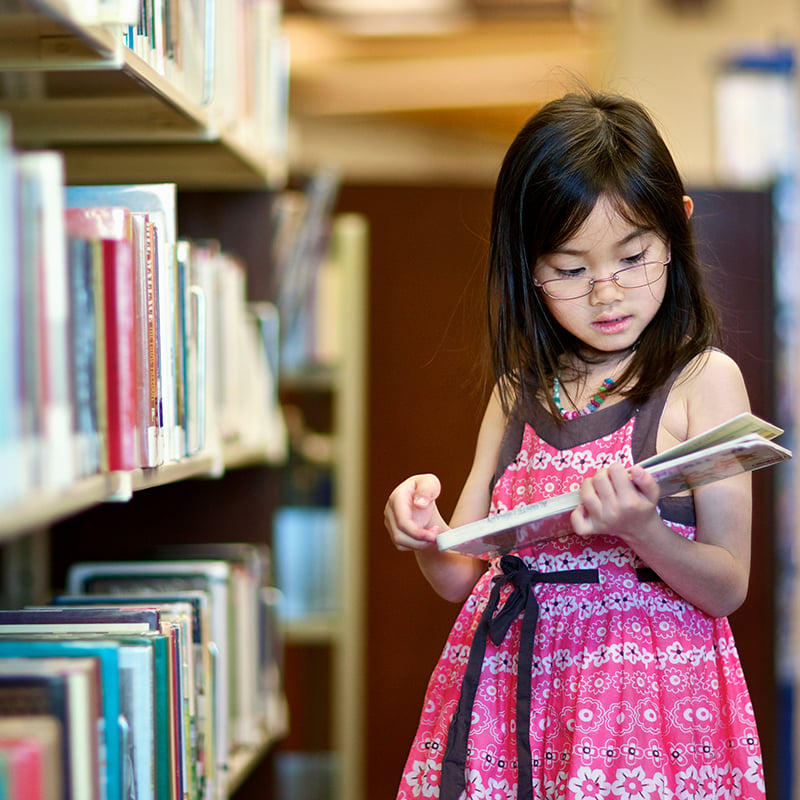 Libraries have more to offer than just books. Audio books, e-books and good ol' fashioned printed books with real life pages are just part of the story when it comes to what residents can gain from a trip to their local library. And that's the goal of National Library Week (April 23-29), which celebrates libraries and library workers and proves that libraries are multi-faceted.
In North Jersey alone, there are 77 branches that are part of the Bergen County Cooperative Library System (BCCLS), all of which offer discounted or free museum tickets, technology classes, job search help and fun events for all ages.
Many of our libraries have recurring weekly events, from Minecraft clubs to Mahjong tournaments to mommy-and-me music classes. But here are a few awesome one-off programs taking place at our libraries over the next week (one for each day, in fact, to keep your schedule packed). Unless otherwise stated, all events are free, open to residents of all towns and don't require pre-registration—just bring your library card for proof of residency. Enjoy!
Saturday, April 22, Goat Yoga. In this unforgettable yoga class, you'll be breathing and posing alongside cute little furry guys from NY Goat Yoga. It will take place on the front lawn of the Johnson Public Library in Hackensack from 1 to 1:30. Ages 18+. Register online in advance (and sign the waiver) by emailing cathy@johnsonlib.org or calling 201.343.4169, ext. 22.
Sunday, April 23, Music on a Sunday Afternoon: All Seasons Chamber Players. Sundays should be relaxing, and there's no better way to unwind than with the calming tunes of All Seasons Chamber Players. This 42-year-old chamber music ensemble travels all throughout the tri-state area to perform, and this stop is at the Teaneck Public Library from 2 to 3:30 p.m.. Can't make it in person? The event will also be livestreamed HERE.
Monday, April 24, Happy Library Month Kick-Off. Begin National Library Week with a slew of events at Hasbrouck Heights Library, including a free sweet treat if you check out any item with "library" in the title as well as free popcorn if you check out five or more DVDs/Blu Ray discs. From 4 to 5 p.m., kids and teens are also invited to create their own DIY magazine.
Tuesday, April 25, Gift-box Making. Make your own gift boxes at Leonia Library's crafting event for teens, adults and seniors, just in time for Mother's Day, Father's Day and graduation season. The event runs from 2 p.m. to 3:30 p.m. Register online to book your spot.
Wednesday, April 26, Spring Clean Up and Clean Out. Local organizational experts from Conquer Your Clutter, Meticulous Mamas and POSSE will share their tips during this event at the Wyckoff Library on how to declutter and organize your home for spring. The event runs from 7 to 8 p.m. Register online to book your seat.
Thursday, April 27, 10th Annual Academy Awards Film Series: Top Gun: Maverick. If you haven't yet seen Top Gun: Maverick, the Oscar-nominated sequel starring Tom Cruise, now's your chance. Englewood Library hosts a free screening of the film from 2 to 4:30 p.m. in the MacKay Room. Adults and seniors are welcome.
Friday, April 28, PAWS to Read: Ziva the Golden Retriever.  Experienced kid readers or those who are just learning how to read are encouraged to apply for a 15-minute time slot to read to Ziva, a Bright and Beautiful therapy dog, at Rutherford Public Library. Parents are welcome to stay and accompany their children during the session. Sign up for your slot between 4 and 5 p.m. by emailing Jane.Tarantino@Rutherford.BCCLS.org.
For more BCCLS events this month, check out their events calendar HERE. And check out more Bergen events for the whole family in the April issue of BERGEN magazine, out now.