Centenarian Conquers COVID
One of the oldest to beat the coronavirus, Sylvia Goldsholl, 108, shares her secrets to longevity.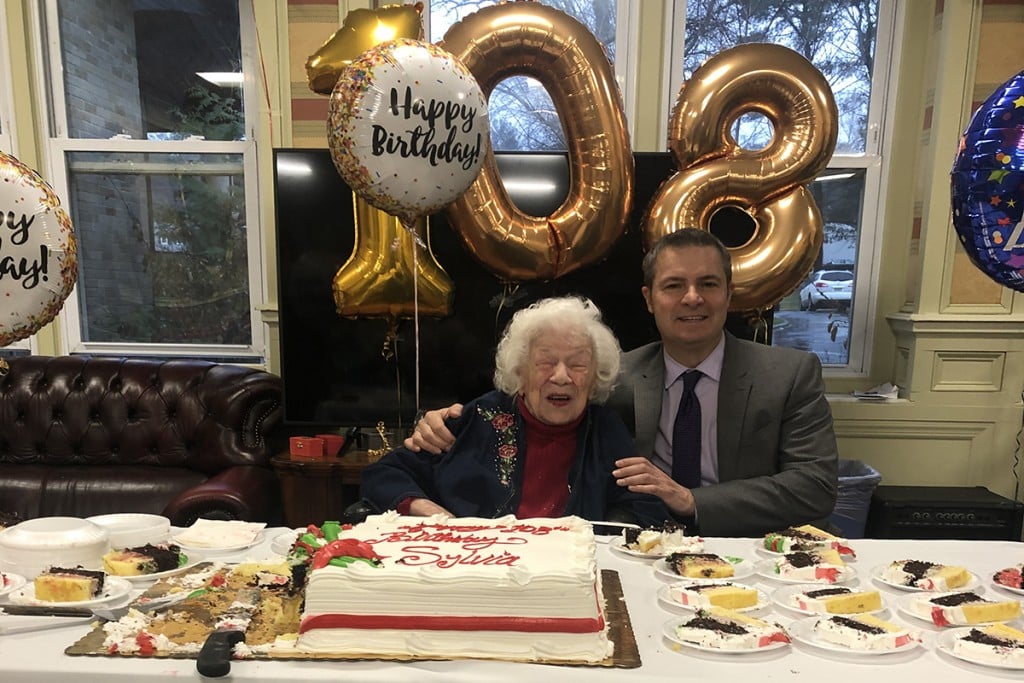 The numbers were stacked against Sylvia Goldsholl when she was told in April she had contracted the coronavirus. Considering her advanced age and residency—the 108-year-old was put into isolation at the Allendale Community for Senior Living—the signs weren't all positive. "This is killing people in nursing homes all over New Jersey and the country," Sylvia's niece, Nancy Chazen, told The New York Times. "I thought it was going to be the end." But less than a month after her diagnosis, Sylvia and her family learned she had recovered from the disease and had become one of oldest COVID-19 survivors in the world. She even received a shoutout from Gov. Phil Murphy on Twitter. All of this should come as no surprise, however, as this longtime Bronx resident has lived to tell the tales of other global pandemics and historical events like the Spanish flu, the Great Depression and a pair of world wars.
"Love is what she chooses to hold in her heart," says David G. Gillies, a marketing specialist at the Allendale facility. "I'm sure that is what keeps her going…She looks for [kindness] in others and reciprocates in kind, making her world a pleasant one." Kindness, they say, is the best medicine. This week, BERGEN spoke with Sylvia to find out exactly what keeps her going.
BERGEN: What's your secret for living a long life?
Sylvia Goldsholl: Pleasantness. I'm a pleasant person, and my father and mother were both very charming people. Because of that, my life was charmed. I feel very good when I'm around nice people. It's very important. The people this morning were very nice to me, which means a lot to us residents. The second secret is that I'm on the ball—I always want to know what's going on.
BERGEN: Has anything ever frightened you, and if so, what?
SG: Nothing of significance that I can report. Certain things will frighten you. Just avoid them. I find and make the best of every situation.
BERGEN: What's the one thing that has made you happiest in your life?
SG: The thing that has made me happiest in life is what I have owned since birth: the love of my parents—that pleases me very much. It makes me very happy. I was very lucky.

In this vintage family photo, Sylvia Goldsholl is seen holding her mother's hand.
BERGEN: If you could hop into a time machine, what year would you travel back to and why?
SG: I think I would go back to the day I graduated high school. My early years were very charming. I was with my Mom and Pop a lot, and we were a happy, loving family.