Center For Sinus, Sleep & Facial Plastic Surgery
Monica Tadros, M.D., F.A.C.S.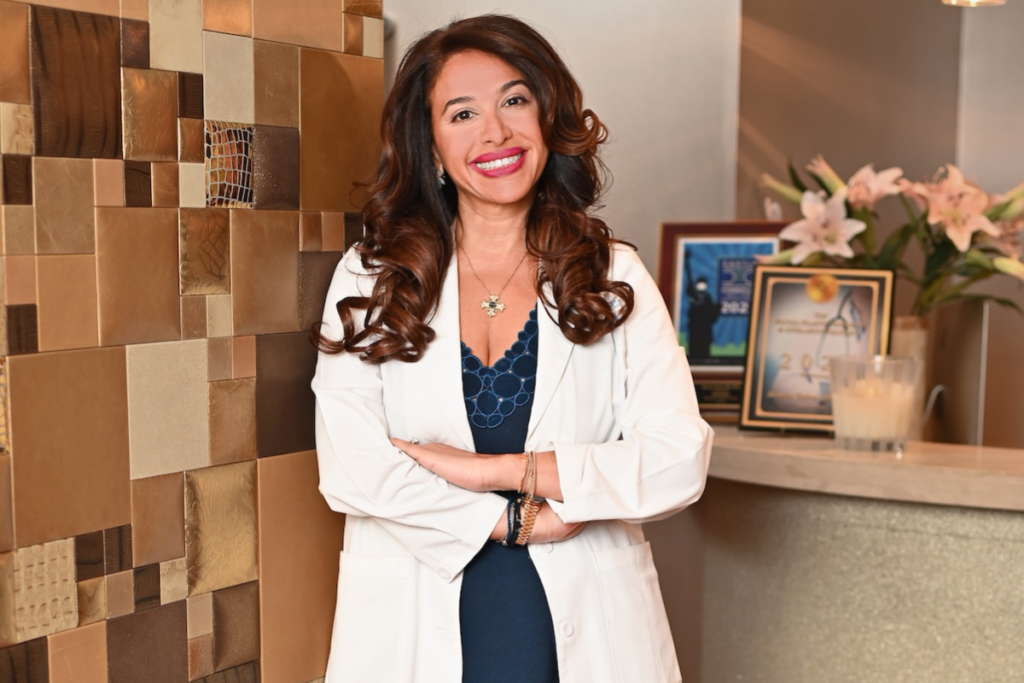 300 Grand Ave., Suite 104, Englewood, NJ 07631 • 201.408.5430
911 Park Ave., New York, NY 10075 • 212.532.4590 • www.drmonicatadros.com
Dr. Monica Tadros is one of the rare physicians who is double board-certified in otolaryngology – Head and Neck Surgery and Facial Plastic and Reconstructive Surgery. A graduate of MIT and Georgetown and dual fellowship trained, Dr. Tadros began her Ivy League career as the youngest Director of Facial Plastic & Reconstructive Surgery at Columbia University Medical Center. Dr. Tadros's stellar reputation in cosmetic facial surgery has developed around her emphasis on Form & Function. "The nose is an organ and needs to work properly, in addition to complimenting the features of your face."
The patient experience at the Center for Sinus, Sleep & Facial Plastic Surgery is anything but typical. Exceptional patient care coordinators take you on a customized journey from start to finish. Specializing in Rhinoplasty, Sinus Surgery and Facial Plastic Surgery, Dr. Tadros works with patients who suffer from Sinusitis, Allergies, Sleep Apnea, Migraines or other symptoms that may stem from nasal structure abnormalities. Whether a patient's concerns are medical, aesthetic or both, her combined subspecialty gives patients with breathing problems hope for relief and cosmetic patients confidence in great outcomes. Well known for her uncanny ability to read rhinoplasty patients of all ages, male or female, she collaborates with patients to determine how best to define a nose that will reflect their true inner beauty and personality. From a medical perspective, she understands the connection between nasal breathing, good-quality sleep and health is undeniable.
Dr. Tadros is actively involved in pioneering safe and effective technologies and continually inspired by new dramatic developments that offer game-changing results for her patients. Using Radiofrequency Ablation, a 10-minute, minimally invasive technique that shrinks tissues in the nose, people with chronic congestion, sinus infections, mouth breathing and nosebleeds benefit from long-term and often permanent results. "Much of the time congestion is due to swelling in the nasal tissue. In fact, I recommend anyone using a nasal spray be evaluated for this procedure." Under local anesthesia, simple office treatments like RhinAer and VivAer open up opportunities for patients suffering from nasal obstruction and rhinitis who might typically fear surgery. "These quick procedures are changing the landscape of chronic conditions and have patients back to work the next day." With new innovations and her highly specialized skills, Dr. Tadros achieves some of the most outstanding results in cosmetic and functional surgery.