Chilliest Summer Ever: Keep Refreshments Close with Outdoor Refrigeration
SPONSORED CONTENT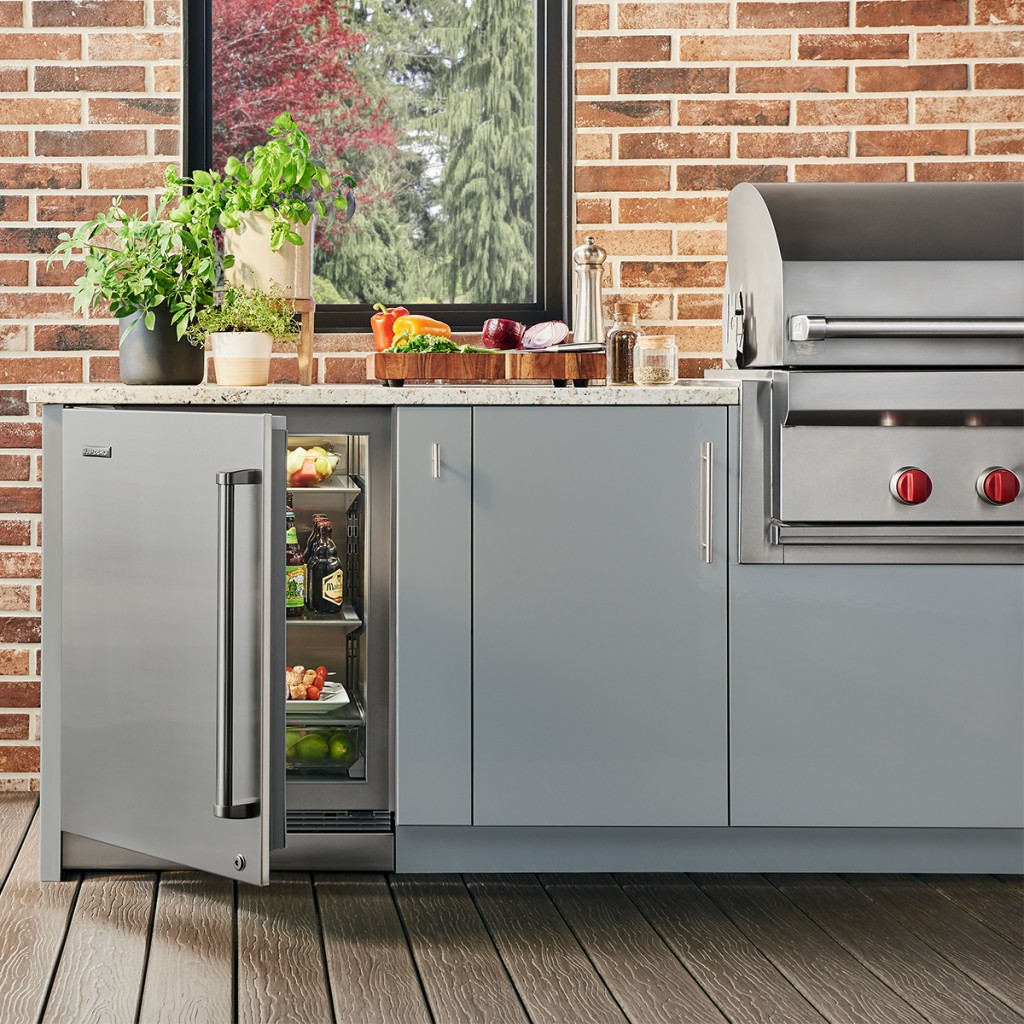 Summer is around the corner, and outdoor entertaining will once again take center stage. Designing a stylish and functional outdoor space will be fun for the whole family. In addition to barbecue grills, there are such cool appliances to keep your favorite drinks and snacks at a safe temperature all summer long. Grilling is never complete without cold libations. Whether you enjoy a cold brew on tap or a glass of wine by the fire pit, there is an outdoor refrigerator for everyone.
Mix and match products to build a dreamy outdoor oasis. Adding a wine refrigerator or beverage center outside helps eliminate trips inside the home for refills. Home mixologists will appreciate having a cocktail station, while beer enthusiasts will celebrate the kegerator designed to keep the beer at the ideal temperature. Outdoor refrigerators and freezers are a great addition to any outside recreation space. They also keep summer treats, such as popsicles and ice cream chilled where you enjoy them the most.
AjMadison offers an extensive assortment of outdoor appliances covering every size and feature imaginable. If you are designing your dream outdoor living space, you will find the best selection. The Appliance Experts at AjMadison make choosing your outdoor appliances easy and fun!
Top Trending Outdoor Refrigerators and Entertaining Essentials
Why you'll love it?
A refrigerator is an excellent addition to any outdoor cooking station or bar area. They provide an easy way to store burgers, condiments, hot dogs, beverages, and drinks. They keep ready-to-cook items at a safe temperature.
Why you'll love it?
Pour fresh drinks on tap at the precise serving temperature you prefer, perfect for parties or a personal happy hour in the comfort of your backyard. This model from Marvel offers optional single or dual tap accessories so you can enjoy your favorite beers or wines on tap. It is also convertible to be an outdoor refrigerator for other food and beverage items.
Why you'll love it?
Outdoor bars have a built-in sink that can hold ice for hours at a time. An outdoor bar with a bottle caddy is great for easy access to essentials. An included cutting board is handy for cutting lemons, limes, and other garnishes. An integrated faucet can keep your hands clean while cooking and mixing drinks outside.
Why you'll love it?
Keep your favorite wine close by with an under-counter wine cooler. You can also convert many outdoor wine coolers into refrigerators or beverage centers for other beverages. This model from Lynx offers storage capacity for 24 bottles – or two cases of wine!
Why you'll love it?
Make store-bought ice a thing of the past with top-quality clear ice cubes made right in your backyard. Whether you're serving lemonade, soft drinks, or signature cocktails, you'll have access to great-tasting ice all the time. This model can accommodate either a custom cabinet panel for a fully integrated look or a stainless-steel panel and handle.