Chris Kojanis, D.D.S.; Renee Kojanis-Cuomo, D.D.S., MS
Tenafly Orthodontic Associates, LLC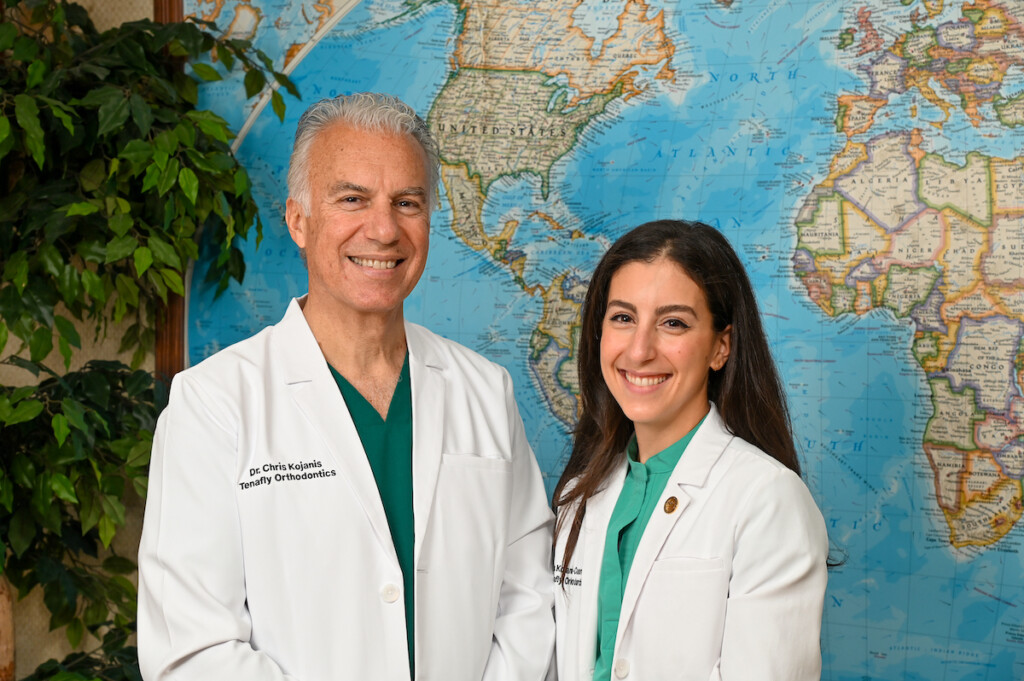 111 Dean Drive, Suite 2, Tenafly, NJ 07670 • 201.569.2112 • www.tenaflyortho.com
Tenafly Orthodontic Associates is a third generation family practice that has been creating beautiful smiles for both adults and children for over 30 years! Now a father-daughter practice, Dr. Chris Kojanis and Dr. Renee Kojanis-Cuomo have earned a reputation among patients and dental peers for high quality, compassionate care. Personalized one-on-one treatment is provided at the highest level with care performed exclusively by the doctors.
Dr. Chris Kojanis has been in private practice in Tenafly for almost 40 years, providing patients with a modern and welcoming approach to orthodontics. He earned his doctorate of dental surgery at the New York University College of Dentistry and was inducted into the Omicron Kappa Upsilon National Honor Society. He went on to pursue postgraduate studies in Orthodontics at the School of Dentistry at Fairleigh Dickinson University.
A Tenafly native, Dr. Renee Kojanis-Cuomo was class valedictorian at New York University College of Dentistry and pursued her postgraduate studies in Orthodontics at Columbia University. A board-certified orthodontist, she gained some of the best training in the country when it comes to treating both children and adults as they progress through traditional fixed braces and Invisalign®.
The doctors are especially grateful to their dedicated staff who work together to ensure that every patient feels relaxed and is treated with dignity and respect. Built around family values for three decades, the doctors take great pride in the fact that the majority of their patients are referrals from current and former patients. Knowing that orthodontic care is a big commitment and an important decision, they encourage complimentary consultations where you will receive their undivided attention so you leave the office with a complete understanding of what lies ahead on your venture toward a confident, natural smile.