Cliffside Lasik And Cataract Center
Richard Levine, M.D.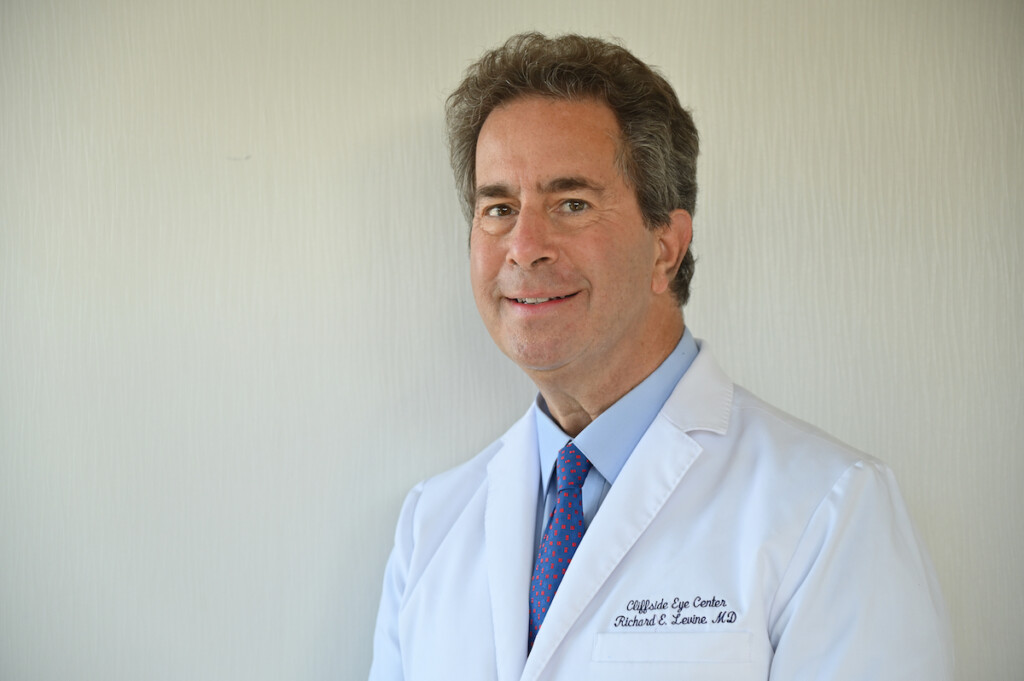 663 Palisade Ave., Suite 303, Cliffside Park, NJ 07010 • 201.941.9400 • www.cliffsideeye.com
Dedicated to providing his patients with the best eye health and vision correction procedures, Dr. Richard Levine is a board-certified and highly recognized ophthalmologist. With over 30 years of experience in eye care, Dr. Levine is an expert and innovator whose resolute belief is that clear vision without appliances is within reach for most people. It is no longer a luxury to see well and comfortably without glasses or contact lenses, but a necessity for a better quality of life.
After studying with one of the early pioneers in laser refractive eye surgery, Dr. Levine embraced the emerging technology and microsurgical techniques to become one of the first doctors in the New York area to perform refractive cataract surgery and multifocal (full-focus) lens implants, and is one of the most experienced LASIK surgeons in the Tri-State area. He has performed more than 85,000 eye surgical, cataract, glaucoma, dry eye and Lasik vision-improvement procedures.
Ivy League trained, Dr. Levine received his undergraduate degree at the University of Pennsylvania, graduating with highest academic honors. He also received his medical education at the University of Pennsylvania School of Medicine, and ophthalmology training at the University of Pennsylvania Eye Institute. As a featured cataract and LASIK specialist, he's appeared on the MDTV Medical News TV Network, local affiliates of CBS, NBC, and was named one of "America's Top Doctors" by Consumer Health Magazine.
One of the few bilingual ophthalmologists in the area, Dr. Levine welcomes members of the Spanish-speaking community. Patients are treated with the highest professional standards under the gentle care of Dr. Levine and his warm, passionate, and talented team, so they are able to achieve clear, healthy, and comfortable eyes.