Cliffside Skin & Laser
Jason Chouake, M.D., F.A.A.D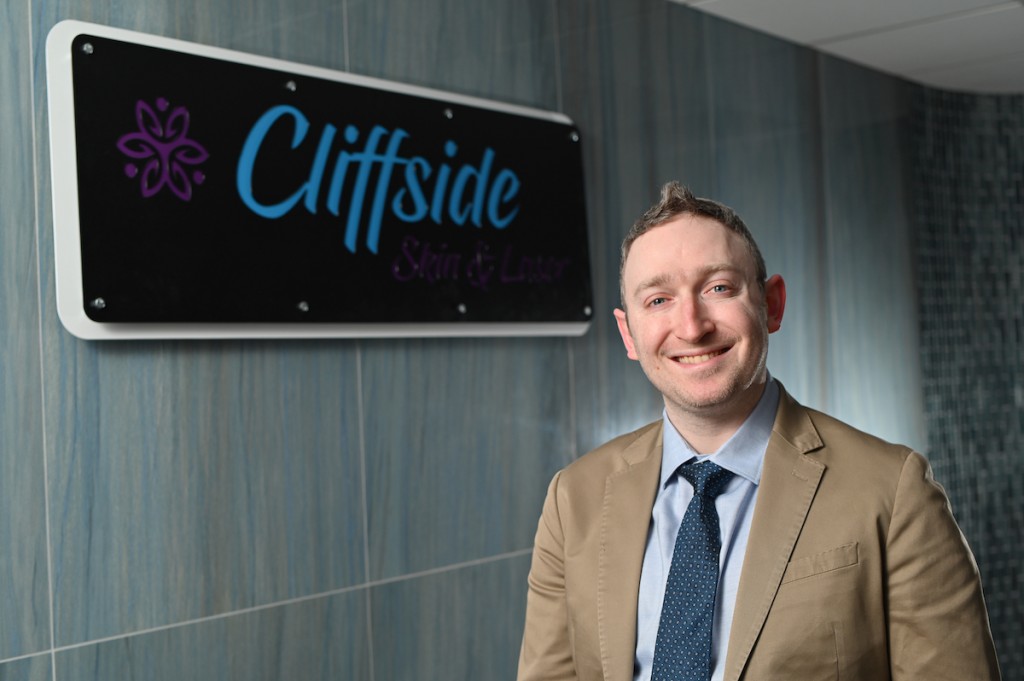 663 Palisade Ave., Suite 201, Cliffside Park, NJ 07010 • 201.298.3650 • www.cliffsideskinandlaser.com
Board-Certified Dermatologist, Jason Chouake, specializes in holistic and integrative medical and cosmetic dermatology. He has performed thousands of treatments varying from aesthetic and cosmetic interventions to life-saving procedures for diseases of the skin. He proudly carries on the good work of his mother, Dr. Esther Hershenbaum, who established Cliffside Skin & Laser 35 years ago.
Dr. Chouake takes a team-centered approach to care by carefully discussing all options and techniques with his patients. Dr. Jason develops very specific treatment plans that meet patient goals and expectations. His holistic method to skin health looks at the complete person—from diet to lifestyle choices – as the basis for the best and most advanced treatments for various skin conditions. In addition to treating all conditions of the skin, hair and nails for adults and children, Dr. Chouake is adept at today's latest cosmetic and aesthetic dermatology services including Botox, fillers, non-invasive liquid rhinoplasty, microneedling, laser tattoo removal, laser treatment for rosacea and carbon laser peels.
Treating patients with the highest level of sensitivity and absolute kindness is the driving force at Cliffside Skin & Laser. Dr. Chouake builds solid and long-term patient relationships over years and even generations built around trust, honesty and attentiveness. The practice is affiliated with Holy Name Hospital and is conveniently located just two miles south of the George Washington Bridge and adjacent to Fort Lee.
Find Cliffside Skin & Laser on TikTok and Instagram @askdrjason or text 201.298.3650 to schedule an appointment or consultation.