Closter's New Sweet Spot
It's a sure-fire bet to say that the folks at Azucar Cuban Cuisine know what they're doing both inside and out of the kitchen.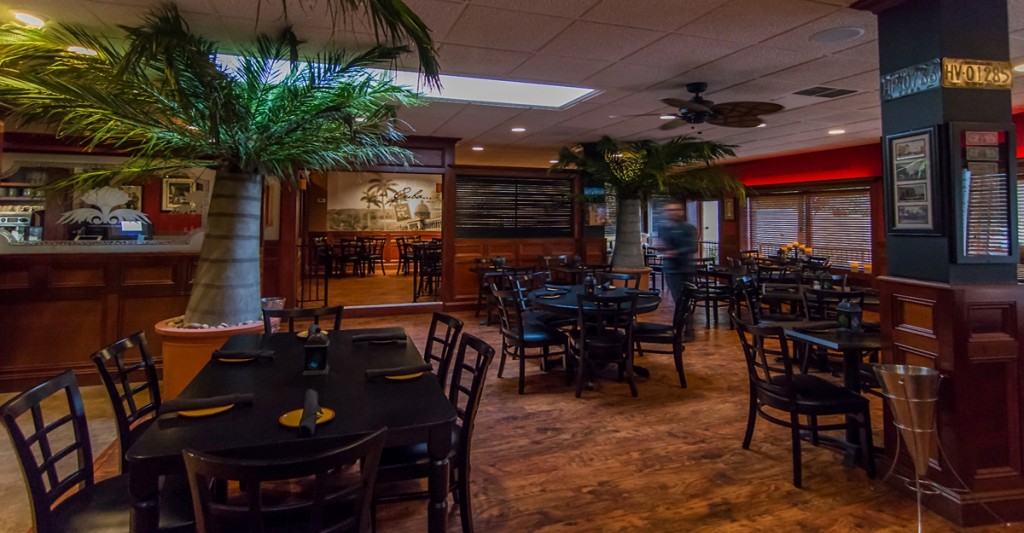 It's a sure-fire bet to say that the folks at Azucar Cuban Cuisine know what they're doing both inside and out of the kitchen.
Though they've only been open in Closter since late January, it's a family venture that started in 1995 as a sandwich joint in Edgewater. After a decade there, they moved to larger digs in Jersey City and expanded into a full-service dining establishment. When rent began to increase three years ago, executuve chef and owner Nicholas Vazquez decided it was time to move again. Fans are happy to hear that Azucar has made its triumphant return to Bergen County.
Azucar has taken over a nook near the busy intersection of Old Hook and Schraalenburgh roads that has been a sweet spot for restaurants in the past. It has a sizeable parking lot as well as spaces along the street to accommodate plenty of guests—and on certain nights, this is the hot spot of the Northern Valley. It's easy to see why when you walk into the building and catch a glimpse of the expansive bar area, its televisions, multi-colored lights and top shelf liquor-lined wall, all screaming "Night out!" But on this March night, my companion and I were whisked past a set of decorative palm trees and into the main dining room.
Our server, Frank, immediately greeted us with a smile and menus, suggesting a short list of specials and the catch of the day. Soon after we ordered and our drinks arrived (the superb Havana mojito for me and a glass of chardonnay for her), the appetizers were delivered. Our simple order of Guacamole Cubano and Yuca Frita was anything but that. The smooth blend of the avocado, garlic, onion and tomato seemed to awaken every taste bud and complemented the accompanying crispy plantain chips. (No corn chips here!) The same could be said about the Yuca Frita (cassava fries), which is a delicious and more healthful alternative to French fries. When partnered with the cilantro dip, each meaty fry brought a smile to our faces.
After watching a group of businessmen excitedly enjoy their feast in an adjacent private dining room, my guest and I shared the feeling when our entrees arrived. On my plate was a hearty filet mignon wrapped with bacon—Azucar has dubbed the dish El Nacional as it was originally served in the Nacional Hotel in Havana. The presentation of the meat together with a delightful side of sautéed garlic and vegetables received a thumbs up, but the overall grade dropped because of a misfire on temperature. A steak fanatic I'm not, but I know when a cut is served medium-rare, and my order was not. To his credit, Frank immediately noticed the kitchen mistake and quickly apologized, offering to bring me another steak. But I opted to eat the filet at medium, and fortunately it was still tender and boasted the savory flavors of the beef and bacon.
My companion ordered a traditional Cuban dish, Camarones Blanco al Ajillo. While not as aesthetically pleasing as my plate, her five jumbo Panamanian shrimp appetizingly swam in a white wine and garlic sauce alongside a generous serving of white rice. As for taste, four of the five large crustaceans were cooked to perfection and satisfied her savory craving. But the outlier, she reported, was a bit undercooked.
A side order of fried sweet plantains paired perfectly with both of our entrees, providing the perfect mix of salty and sweet. "They go well with every meal, the way milk and cookies go together," Frank explained. And my dining partner agreed: "I can eat these all night."
After a minor mishap (my friend accidently spilled her glass of water on the table and floor which restaurant staff quickly cleared), Frank brought out our desserts. The flan that she ordered was unlike any that either of us had tried. A hardened caramel shell topped a spongy pastry, and my companion happily sighed as she tasted each creamy spoonful. Indeed I was jealous because the kitchen sent me the wrong dessert. This time, I asked Frank to swap it for the correct dish, a Cuban bread pudding with brandy-soaked fruit. More like a cake than pudding, the dessert hit the spot after that brief moment of frustration.
Azucar has built a reputation for dishing out authentic Cuban cuisine. And though my recent visit was not without flaws, the quality and taste of the food proved why the restaurant has been a North Jersey success for more than two decades.
Azucar Cuban Cuisine, 171 Schraalenburgh Rd., Closter, 201.660.7977; azucarcubancuisine.com