Congrats to the Class of 2023
Ramapo College's 1,040 graduates kick off the season of celebrations in Bergen County.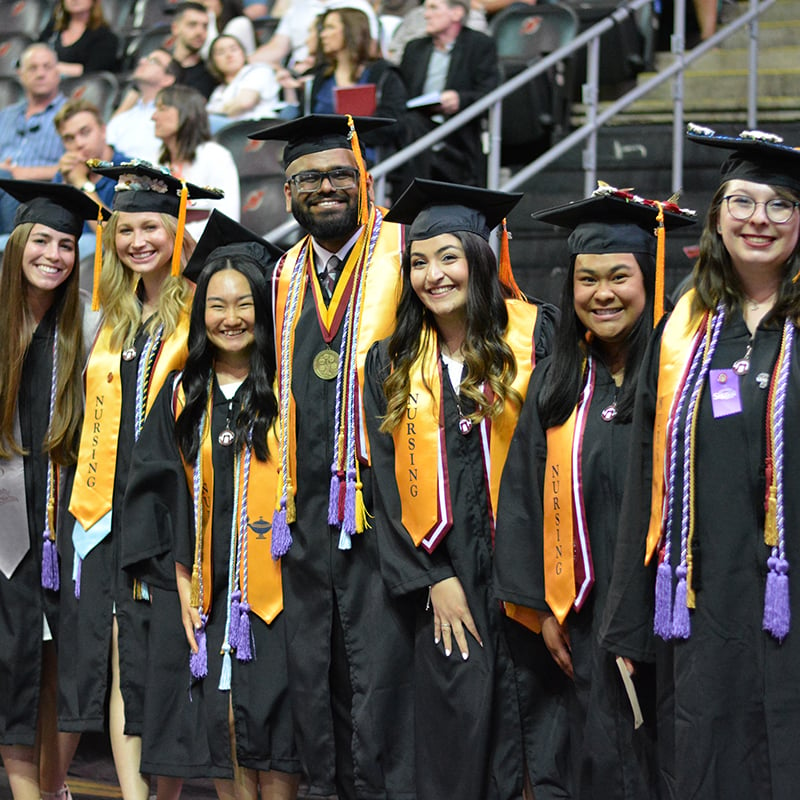 December may be the most wonderful time of the year, but we at BERGEN get the most joy from spring celebrations—particularly when we see the new crop of graduates and the pomp and circumstance surrounding them. This year is no different. Our excitement started last month, when members of Ramapo College's Class of 2023 participated in their commencement exercises at the Prudential Center in Newark. The ceremony saw 1,040 undergraduates (pictured), including the largest nursing class in the Mahwah school's history, receive their degrees. Paolo Miyashiro Bedoya, a first-generation college student who graduated summa cum laude from Ramapo's Honors Program, spoke to the need for collaboration and an open-minded approach to higher education and to the real world. "Some of us stopped to smell the roses, going through life one step at a time," he said. "We learned that no matter your pace, even if you started somewhere else, or took a little longer than expected, we are a community, and we are all in this together." Graduates like Bedoya made Ramapo College President Cindy R. Jebb proud. "It has truly been an honor to lead alongside so many of you and I have every confidence that your Ramapo College education has prepared you well to be the ethical change agents."
Congratulations to all members of the Class of 2023!
For more of what's going on around Bergen County, follow us on Instagram @bergenmagnj.