Cook by the Book
Five Bergen chefs reveal their go-to cookbooks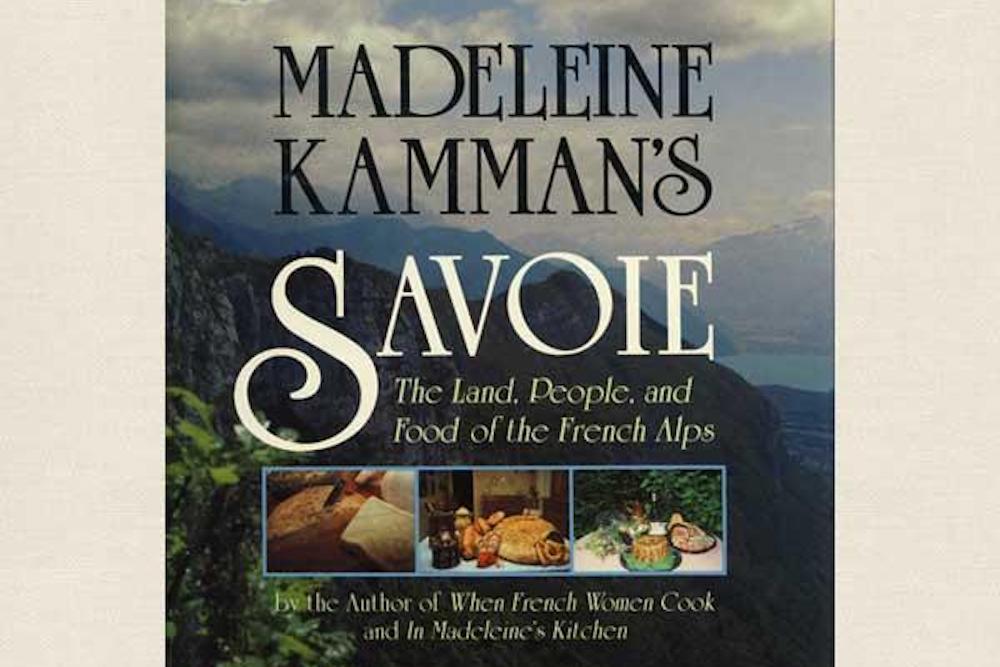 It's not that these kitchen magicians need a cheat sheet when whipping up delicacies for their customers—or themselves. Au contraire! But even the best seek inspiration, right? So BERGEN asked about the tomes they turn to.
OUR QUESTIONS
What's your favorite cookbook, and why?
What are your best-loved recipes from the book?
Has the book influenced your own creations?
Have any of its recipes been featured on your menu?

CHEF KEVIN KOHLER, CAFÉ PANACHE, RAMSEY
FAVE BOOKS: Madeleine Kamman's Savoie really dives deep into French Alps territory and gives you a full comprehension of the food, better than anyone else could do. I also love Jean-Georges Vongerichten's first book, Simple Cuisine. He changed the way everybody cooked with that book. He lightened up classic French cooking.
RECIPES: For Kamman's, it's a delicious fluffy pancake called a matafan that makes a good caviar hors d'oeuvre around the holidays. I love Jean-Georges' carrot juice recipe. He did a lot of juice reductions.
INFLUENCES: When you can relate to a chef in his writing, it's easy to mimic the recipes— the style is ingrained in you. I get inspired by these authors because I can relate to their recipes.
ON YOUR MENU: For private parties, I use some of Madeleine Kamman's pasta dishes. And I make Jean-Georges' carrot juice recipe my own. He uses it with shrimp, and I was using it with lobster and it was a big hit, a home-run dish I did here. I also added vanilla bean to it. When I simply give it a different flavor profile, it becomes my recipe.

CHEF JOSÉ LUIS FALCON, ELIA, EAST RUTHERFORD
FAVE BOOK: The French Laundry Cookbook by Thomas Keller. It puts a lot of French influence into American cooking. Result: technique that makes great food.
RECIPES: I like the Maine lobster pancakes, the salmon "chops" and the black sea bass. The techniques explained in these recipes make it easy to cook something simple with great presentation and flavor.
INFLUENCES: We say Elia is 80 percent Greek food, heavy on the seafood side. We try to get the traditional style of Mediterranean cooking, but with a little French influence in the way of presentation and technique. We use some ideas in the book—for example, for roasting a chicken or roasting a fish to be nice and moist.
ON YOUR MENU: I use the book more for inspiration.

CHEF MICHAEL DENIGRIS, THE PICCO TAVERN, HACKENSACK
FAVE BOOK: I like Lidia Bastianich's Lidia's Italian- American Kitchen. She's one of the greatest pasta chefs.
RECIPES: Her signature Bolognese sauce is absolutely tremendous. Her gnocchi and her braised oxtail with rigatoni are simply the best.
INFLUENCES: She's very simple, no glitz, and that's how I cook. When she does her TV show, it's like she's cooking in her own kitchen. It's like I grew up watching my grandmother cook. ON YOUR MENU: The Bolognese sauce. But I add a nice mascarpone to cream it and give it a subtler texture. I like northern Italian cuisine.
CHEF MICHAEL GALASSO, RED, WHITE AND PASTA, ENGLEWOOD
FAVE BOOK: Essentials Of Classic Italian Cooking by Marcella Hazan. I like the simplicity and originality of most recipes in it. I also like that it's not just an ordinary Italian cookbook—she includes a variety of dishes.
RECIPE: Homemade tagliatelle with Bolognese meat sauce.
INFLUENCES: It's fairly new—published in 2015—but the recipes and preparations are very old-school, and I appreciate that traditional approach. The cookbook influences the way I gather ideas for recipes to add my own twist on them.
ON YOUR MENU: Yes, I've incorporated some items on the menu and use some as specials. We have the chicken savoy on the bone on our menu, and it's become pretty popular. I braise the chicken in chicken stock, fresh garlic, oregano, Parmesan cheese, balsamic vinegar and olive oil drizzle. The chicken becomes crispy on the skin side and juicy, tender and flavorful under the skin. Just delicious.

CHEF IBRAHIM SANZ, HAVEN, EDGEWATER
FAVE BOOK: White Heat by Chef Marco Pierre White prepared me for the reality we live in the food business. It's a very stressful environment behind the scenes and nothing glamorous, but there are also great moments.
RECIPE: Ravioli of lobster with a beurre soy sauce. It's an amazing, delicate and simple recipe, but requires perfect technique and skills.
INFLUENCES: From the moment I finished reading it in 1994 as a young culinary arts student, the book has reminded me not to be pretentious with the food I put out there. It's also taught me to respect food and ingredients and never forget old-school techniques. I still read it once in a while.
ON YOUR MENU?: At the beginning of my career, yes, I put my own twist on some of the recipes. Now I keep using the book's techniques combined with new-era methods, and the results are extraordinary.