Corn on the Cob 101
Sorry, but you've been making corn on the cob all wrong. Find out the right ways to do it—and get a yummy summer corn recipe too from Goffle Brook Farm in Ridgewood—just in time for National Corn on the Cob Day.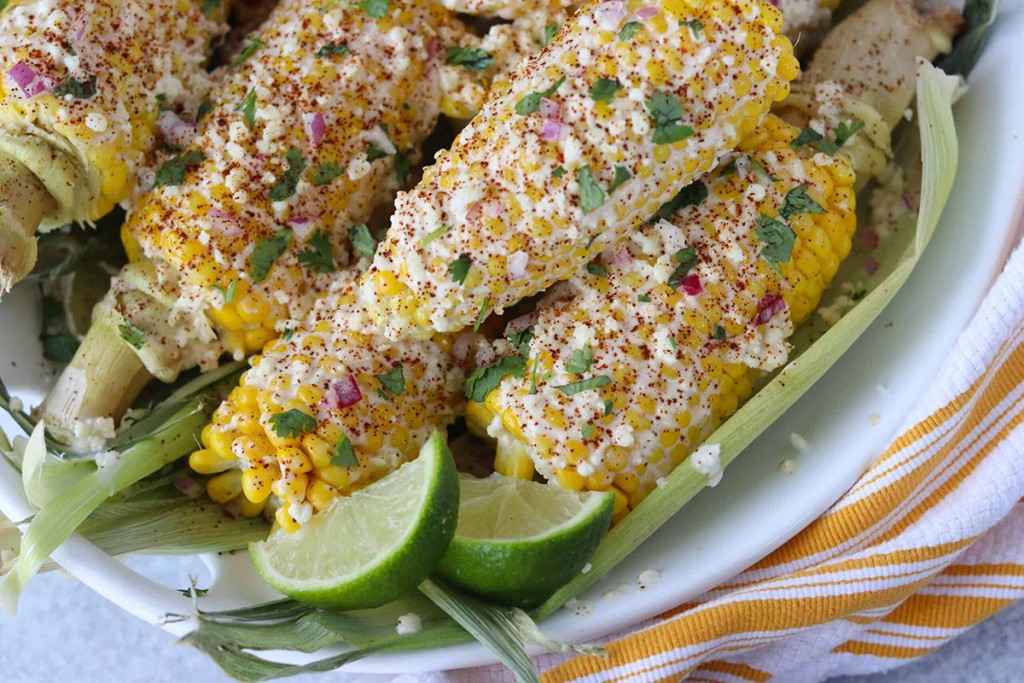 Planning out the meals that you and your family will eat next week? Leave some room in your fridge for corn on the cob, as Thursday, June 11 is National Corn on the Cob Day, timed to the beginning of summer and outdoor grilling season.
And the folks at Goffle Brook Farm in Ridgewood, who sell local-grown corn and other fruits and veggies, feel very strongly about corn on the cob. In fact, says owner Donna Dorsey, so many people don't know how to prepare it properly and often overcook it to the point of drying it out.
Here, Dorsey shares a recipe with BERGEN readers for Mexican-style corn on the cob, which she says "is easy to make and a quick, delicious way to use up all your corn." She also offers two alternative cooking methods for the yummy yellow vegetable; boiled in the pot, more suited for "beginners," or charred to perfection on the grill.
Limey Mexican-Style Street Corn
Yields 4-6 servings
Ingredients:
6 ears shucked corn
½ cup mayo
1½ cups sour cream
1 cup freshly grated Parmesan or cotija cheese
¼ cup cilantro leaves, chopped
zest of 1 or 2 limes
chili powder, to taste
2 limes, wedged
2 ½ Tbsp. butter (optional)
Directions:
Place corn on a pre-heated grill and ensure corn is charred all over, about 15 minutes. Be sure not to overcook the corn so it doesn't dry out.
If you prefer to cook the corn on the stovetop, bring the water to a roaring boil and place the shucked corn in the water. When the water returns to a roaring boil, start timing for one minute. Immediately take corn out. Put corn on a plate with a clean dish towel on the plate. Place the corn on top of the towel, stack it, and then fold the extra towel over to keep the corn covered. The dish towel keeps the corn hot for a solid half an hour.
Meanwhile, mix together the mayo, sour cream, cilantro and lime zest (and butter, if using) in a bowl. In a separate bowl, grate the parmesan cheese (if using).
Remove corn from grill and immediately slather it with the mixture and a squeeze or two of lime. Cut each cob in half so the zest adheres better to each piece. Sprinkle corn with chili powder and cheese and enjoy!