Culinary Corner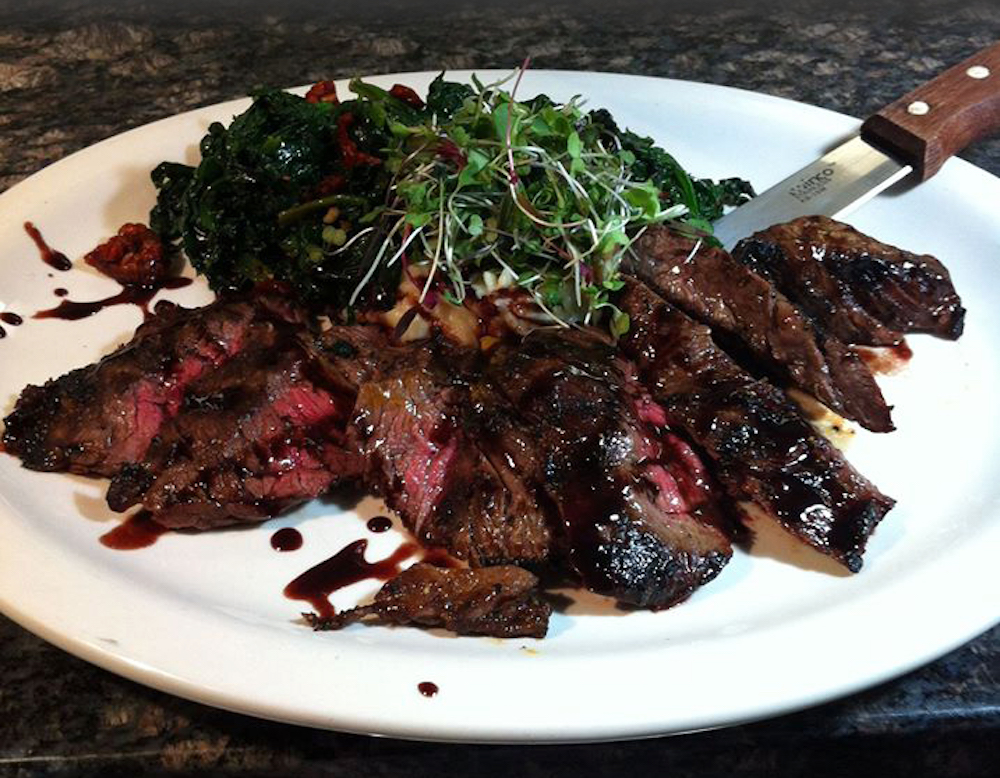 Use Your Noodle
Don't debate over dinner plans—enjoy a dining experience along the river! Phorage on the Hudson is now open in Edgewater, offering a taste of Thailand and Vietnam to diners in eastern Bergen County. Their philosophy is to create dishes using green and environmentally sustainable food sources like Old Hook Farms in Emerson.
As the name suggests, their menu boasts various versions of pho, a traditional Vietnamese noodle soup. Phorage's signature dish is a selection made with prime angus beef, but just as delicious are the grilled chicken, shrimp and vegetable options. Noodles not enough? Phorage has a full menu of curries, vegetarian, seafood and other meat dishes (lemongrass grilled pork chops, anyone?), many of which are gluten-free.
Phorage on the Hudson, 725 River Rd., Edgewater, 201.402.3403; phoragenj.com
Tried and True
Just how much does True Food Market promote healthful living? For starters, they have "health elixir" kombucha on tap—but there's much more! The shelves of this new Westwood organic grocer are stocked with a large selection of locally sourced ingredients, produce, snacks and other food staples. Whole grain, vegan, gluten free? They have it.
The market also gives "fast food" a new meaning with their fresh prepared foods that you can eat in the store or on the go. Not sure what to buy? There are plenty of samples that you can try. (They even offer the recipes in case you want to make the dish at home.) They'll soon boast the same menu that's available at its sister store in Nyack, N.Y.
And back to the kombucha. The fermented tea is here in abundance. Grab a pre-bottled beverage or ask for one from the tap—drink it immediately for a boost or save it for later.
True Food Market, 273 Center Ave., Westwood, truefoodofnyack.com.
Raising the Bar
Fans of the former Jersey Boys Grill can rejoice—Section 201 Sports Bar and Grill has taken over the space in New Milford and is offering pub grub favorites and more! The menu runs the gamut, from burgers and ribs to salmon and shrimp.
So what's new? How does more space to watch the big game sound? And there are plenty of TVs—some booths even have a 28-inch screen just for the table.
"The food is perfect whether you're eating with family or you're there to enjoy the TVs," says Jorge Garcia, 41, of Dumont.
Section 201 Sports Bar, 704 River Rd., New Milford, 201.262.5600