Culinary Corner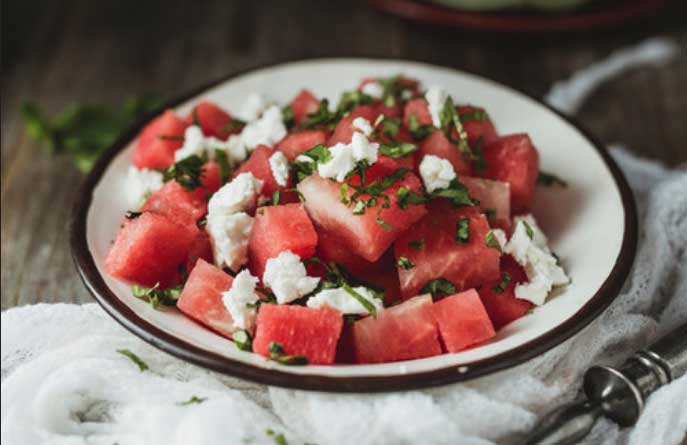 Sweet As Can Be
New to Ramsey this summer, Sweet Green Café boasts the freshest and most organic ingredients. The owners buy locally as often as they can, and conveniently the town's farmers market is just round the corner.
The restaurant serves vegan dishes for breakfast, lunch and dinner. Or pop in for a quick grab-and-go treat such as the Berry Power Punch or Energized Sunrise smoothies, as well as organic teas and coffee.
Sweet Green Café, 25 N. Spruce St., Ramsey, 201.661.8905; facebook.com/sweetgreencafenj
A World Of Eats
Ho-Ho-Kus's newest eatery, Alt Eats Café, will have you feeling like you're traveling the globe. Menu items have been inspired by owner Eric Alt's travels to Cuba, St. Barts, Paris and Los Angeles. You'll encounter fresh starters like Belize Yogurt and Mexico City Street Corn and can then dig into hearty sandwiches like the Tuna Waltdorf Baguette. The beverage menu includes a number of coffees and teas, alongside "wellness lattes" made with ingredients like matcha and turmeric.
Alt Eats Café, 622 N. Maple Ave., Ho-Ho-Kus, 201.444.1300; alteatscafe.com
Beautiful Encounter
The name of a new Korean eatery in Fort Lee, Gayeon, translates to "beautiful encounter." Isn't that a good omen for a romantic Saturday-night date? The menu includes appetizers like Calamari Mul Hwe, a spicy cold soup with fresh calamari, and Tofu Sobagi, a tofu, shrimp and mushroom dish coated with the house sauce. And among barbecue dishes is Bulgogi, thinly sliced boneless rib-eye steak in the restaurant's house marinade.
Gayeon, 2020 Hudson St., Fort Lee, 201.944.2056; gayeonrestaurant.com
On A Roll
Ridgewood is home to a handful of sushi places— now here's another: Shumi, a Japanese restaurant serving sushi and other delicacies. Consider the Shumi Roll, comprising tuna, spicy mayo, eel sauce, ebi, scallion, and a crunchy topping. And if you're not feeling sushi-ish, that's O.K. too. Shumi also offers traditional Japanese teriyaki dishes and madeto- order ramen noodle bowls. Don't forget to order some sake, or B.Y.O. beer or wine.
Shumi, 70 E. Ridgewood Ave., Ridgewood, 201.345.0808; shumiomakase.com