Culinary Corner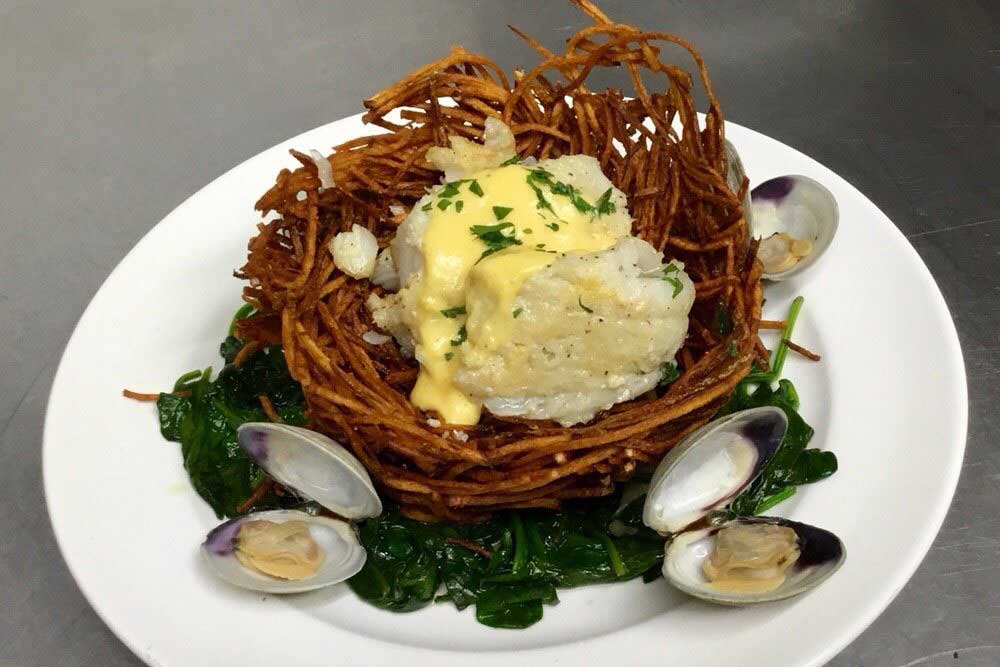 Get Us to the Greek
One of the hottest new dinner spots in Bergen County is The Greek Flame, which just opened in Haworth. The restaurant serves both cold and hot appetizers like Tzatziki dip with cucumber and spinach Spanakopita; main courses include chicken, shrimp, pork or falafel Gyro or a traditional Greek dish like Moussaka (layers of eggplant and ground lamb) or Yemista (peppers stuffed with ground turkey and tomato sauce).
Kayla R., 50, of Lodi was pleasantly surprised by what awaited her as she sat down for dinner on a recent Friday night. "The restaurant serves potato chips instead of bread, and they were delicious!" she says. She advises picking up a few bottles of wine at the liquor store down the street, as The Greek Flame is BYO.
The Greek Flame, 147 Terrace St., Haworth, 201.244.6635, thegreekflame.com
On a Roll
Rolled ice cream has become quite a trend during the past few years: Ice cream makers spread the tasty treat onto a cold metal slab, flatten it, then seamlessly incorporate toppings into the roll. Now Lucky Rolls, a new ice cream shop in Englewood, has put its own twist on the trend.
The spot offers cereal ice cream rolls like "Mr. Peanut," made with Reese's Puff cereal and Nutter Butter cookie, and "The Cocoa," with cocoa cereal and a chocolate drizzle. Garnishes include traditional Japanese Pocky biscuit sticks and marshmallows; you can also enjoy some Boba Tea, a popular milky drink with tapioca-filled "bubbles" at the bottom.
Lucky Rolls, 2 E. Palisade Ave., Englewood, 201.431.9092, theluckyrolls.com
Shot of Whiskey
Formerly Cross Roads, the neighborhood pub Whiskey Roads has just opened in Little Ferry and boasts a menu full of "pub grub" favorites like sweet Thai chili wings, French fries with gravy and fried pickles complete with a dill dip.
The bar's drinks are served in Mason jars and brought to the table on trays made from rustic wood rounds. Its atmosphere is one of the first things Roe Malke, 33, of Fair Lawn, noticed when walking into Whiskey Roads. "It's just a really comfortable place to hang out," Malke explains. "I've been to the pub a handful of times already and keep bringing new people with me!"
Whiskey Roads, 152 Washington Ave., Little Ferry, 201.870.6475, whiskeyroadsneighborhoodpub.com