Culinary Corner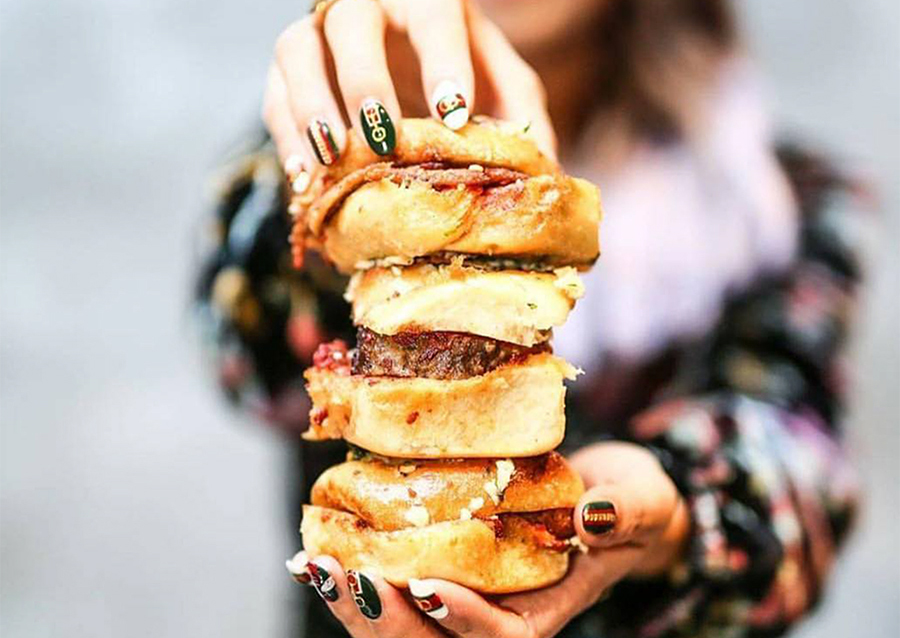 Feeling Knotty?
Despite Hold My Knots' comfort food selections— mozzarella sticks, corn fritters, curly fries—there's a kicker to its menu: All of the restaurant's sandwiches are served on large chewy garlic knots instead of buns! During your visit to the new Hillsdale eatery (there's also the flagship location in NYC), try "The Big Daddy" sandwich, which is made with breaded chicken and broccoli rabe, or indulge in the aptly named "Hillsdale," with breaded eggplant, mozzarella and marinara sauce. "The knots themselves were probably the best I've ever had, let alone as sliders," says Fort Lee resident Andy Lee, who visited the joint on its first open day.
If garlic knots aren't your thing, there are plenty of other goodies from which to choose: fried calamari, fried pickles, beef and Buffalo chicken rice balls and pulled pork fries…just to name a few.
Hold My Knots, 134 Broadway, Hillsdale, 201.666.0706, holdmyknots.com
Currying Favor
Mahwah's newest eatery, Peshawri Grill, is dishing up traditional Indian cuisine for lunch and dinner, seven days a week. Grab a table and start with a vegetarian appetizer like the potli samosa (a crisp patty stuffed with peas and potatoes) or the Dahi Aloo Papri (potatoes and chickpeas mixed into a tamarind and mint sauce).
For your main entrée, choose from sweet and spicy favorites like Chicken Vindaloo, Dal Patiala or Goat Curry. And of course, the restaurant has its share of kebabs, skewered with everything from mintmarinated chicken to ginger-glazed lamb. Be sure to save room for one of Peshawri Grill's dessert puddings made with cool rice, lentils and carrots, or the Shakori Rasmalai, a sweet cottage cheese dumpling flavored with green cardamom.
Peshawri Grill, 164 Franklin Tpke., Mahwah, 201.252.2789
Bon Appétit!
Lez Bistro, a New American eatery in Englewood, refers to itself as the town's "best-kept secret," but it's time to spill the beans. The joint is serving up Southern classics (fried chicken, collard greens, cornbread, yams and more!) with traditional sides like creamed spinach and mashed potatoes to go along with them. "Their wings are amazing," notes Stevan Kennedy, of Westwood. "The sweet chili Thai flavor is a must try."
The portions are small enough to be mixed and matched—when you inevitably can't decide on just one dish. The choice is yours!
Lez Bistro, 58 W. Palisades Ave., Englewood, 201.431.9093, lezbistro.com